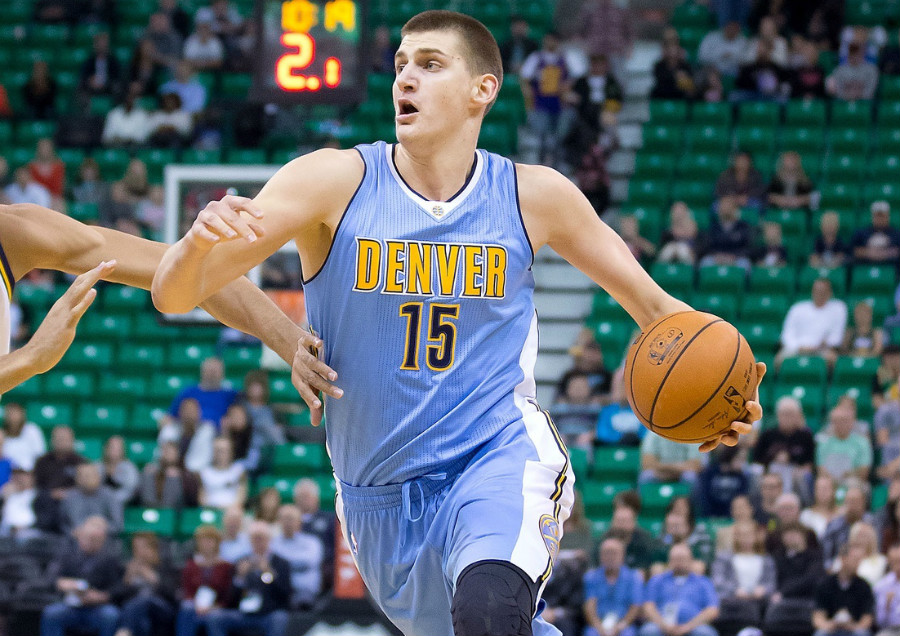 Three years removed from a franchise-best 57 regular season wins, the Denver Nuggets are jostling for attention in the perennially-competitive Western Conference.
An instrumental part of that team's success came in the form of the fast break. In 2012, Denver ranked first in the NBA in fast break points per game with 19.7. So far this year, the Nuggets have averaged only 12.4 fast break points per game, which puts them at 13th overall in that category.
If the Nuggets aspire to be at all relevant, they'll need a little of that fast-break mojo reminiscent of their 57-win season to get back to a contender spot.
So went the thread of conversation when KMGH reporter Arran Andersen joined Gil Whiteley on Mile High Sports AM 1340 Thursday to talk Nuggets offense.
As both Andersen and Whiteley note, the ball was moving too slowly in the fourth quarter of a one-point Nugget win in which Denver nearly snatched defeat from the jaws of victory against Milwaukee.
"They're content to play half-court basketball, and they don't have a half-court offense," Whiteley observed.
An emphasis on half-court offense had been the Nuggets model for two years under coach Brian Shaw, but that was a failed experiment. Shaw was fired with 23 games left to play in the season last year. He'd compiled a sub-par 56-85 portfolio through two years.
However, there are still noticeable differences between the still-young Malone era and the less-than-stellar Brian Shaw regime.
"I'm pleased with the fact that this team is competitive," Andersen said. "Last year we had a team that just mailed it in."
For more analysis of the beginning of the Nuggets' season, listen to the podcast below…
Catch Gil Whiteley every weekday from 11a-1p on Mile High Sports AM 1340 or stream live any time for the best local coverage of what's new and what's next in Colorado sports.
---
Calvin Jouard is an intern at Mile High Sports and a student at the University of Denver
---