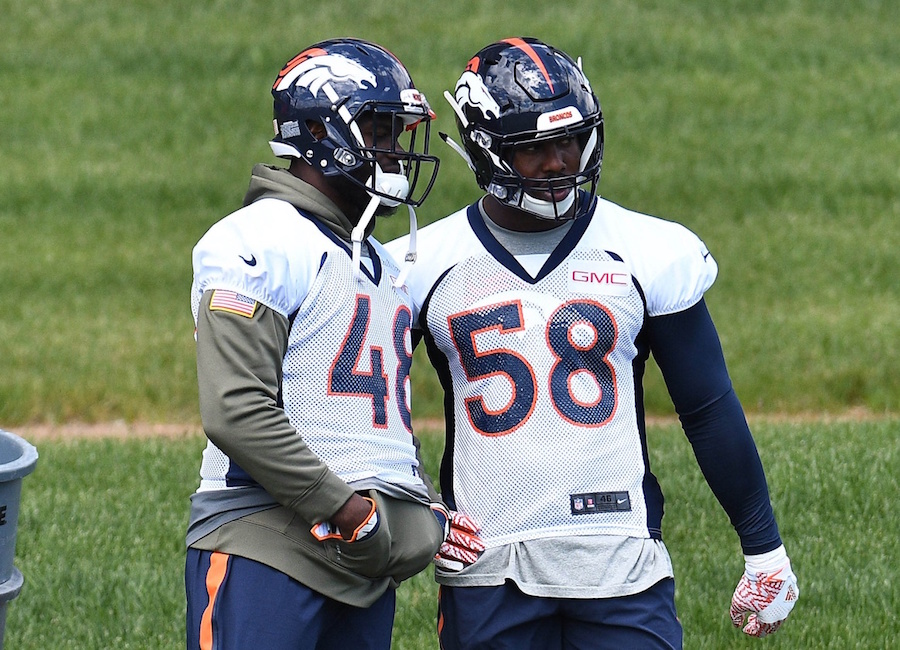 A lot from a little. A mountain from a mole hill. Making something out of nothing. Welcome to June, a month where sports fan long for NFL news and news they shall have. Except there is little to no news; thus any news, becomes big news.
Enter OTAs. A non-mandatory offseason training period where we get to analyze each team as they insert new players, new systems and new coaches into the same old uniforms. A true orange and blue appetizer for the Broncos season. It looks the same, but it doesn't fill you up, and something doesn't taste quite right. But with football season so far out, it will have to tide us over. Training Camp doesn't start until late July.
From OTAs only one thing can come out in regards to media attention and coverage: The bad. Bad play and performance reported, usually due to rust and a learning curve. Bad communication and quotes to grab onto. Bad publicity, in regards to what players are doing with their free time off the field. And dare we say bad injuries – which drives us all to knock on wood. Only bad can come out of this time, because when you are playing football in May and June, it usually doesn't look anything like good football.
The Broncos have had their share of bad during this time as most teams have, but nothing that cannot be fixed. No major injuries to speak of (knock on wood), no major contract holdouts (unless you count the GM), and nothing off the field to hit the front page (yet). Just small things that we like to make a big deal. The Broncos, however, have been very successful in making the bad things seem… far less.
Earlier in the week cornerback Chris Harris spoke on the team's lack of energy, stating:
"That's probably something on the offensive side. I don't think we ever lack energy on our side. We have too many guys that have a lot of energy. Today is that day where they needed somebody to pick them up and really step out and give them the energy. They needed somebody to make that real play. That's what they're looking for on that side of the ball."
This statement turned quickly into concerns of us vs. them and offense vs. defense. This is not a concern at all, especially not in May and June.
The defense of the Denver Broncos is very talented, and the Denver's leadership happens to come early and often from the defensive side. Is there a division in the locker room? Yes, in the literal since. In every locker room including the NFL, the defense and the offense is literally divided. Meeting rooms, film study, workout groups, training sessions, even the meal. Seldom do the two sides meet except on the field and often, even the field is separated.
On Wednesday running back C.J. Anderson told a story to this very end. He had recently approached new/old offensive coordinator Mike McCoy about a possible way to speed up the installation of the new/old offense.
"I asked him the other day, 'Would some of our 2014 tape help?'" Anderson recounted. "And he said, that's something that I need to talk to my running backs coach about because Studes (running backs coach Eric Studesville) would know better than he would."
NFL teams are not a unit together, but rather small units of position groups formed together to make a larger group of offense or defense, to then form a team. The division is not an issue, least not on June 1.
Other storyline arise, such as players' body language, social networking use, leaking of film study, who is getting reps where, and who is nowhere to be found. The Broncos have been mostly injury free, with a new coaching staff, new draft picks and a new look at UCHealth Training Center. It has been a smooth transition to new head coach Vance Joseph, and honestly if these are the only problems the Broncos have faced this offseason, they are ahead of the curve.
It's 98 days until the start of the NFL season, and it cannot get here soon enough.