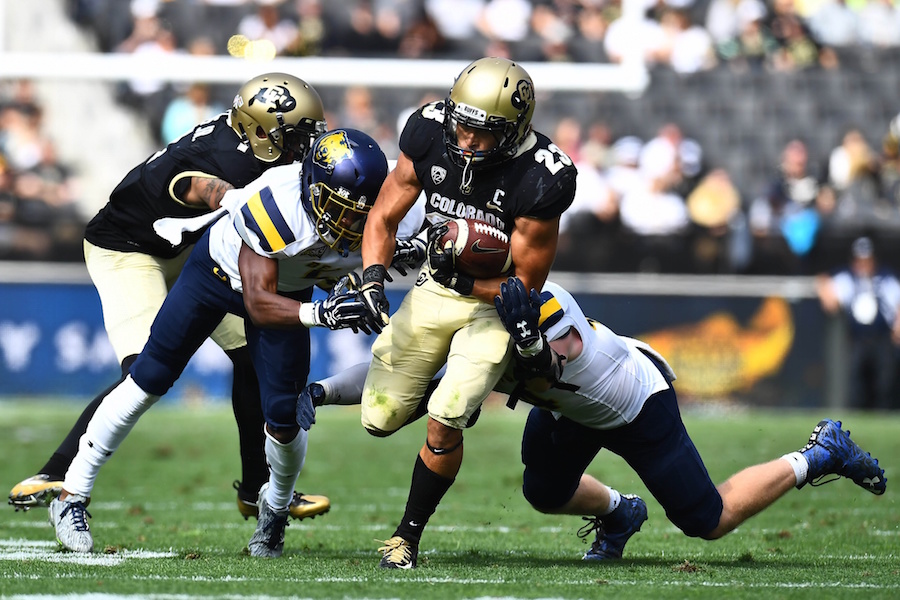 The Colorado Buffaloes (3-0) defeated the Northern Colorado Bears (1-1), 41-21 in their third and final game of the non-conference schedule. It was the first meeting between the two schools in the same state since 1934. Colorado advances to 3-0 for the first time since 2008.
AMP users click here to watch the video recap on YouTube
CU's most pressing order of business heading into the game was getting their offense rolling. The Buffs accomplished just that, eclipsing the 40 point mark for the first time in 2017. Colorado gained at least 100 yards in each quarter for the first time this season and for the first time since last year's Washington State game. Redshirt sophomore quarterback Steven Montez led the offense with a much better all around performance than the first two weeks. He set new career single-game highs in completions, attempts, passing yards and touchdowns.
Montez finished 29 for 41, 357 yards, 4 touchdowns and added 68 yards on 10 carries. Northern Colorado drove down the field with ease and scored a touchdown on their first possession of the game. It was the first touchdown the Buffaloes had allowed this season.
Colorado went 123:52 before allowing their first touchdown this season, the longest such stretch since 1958. Despite being exposed at times against the Bears, CU has only allowed 27 points in three games, its fewest since 1978. The Buffaloes next play host to the No. 6 Washington Huskies (2-0) on Saturday, Sept. 23rd at 8 p.m. MDT. The rematch of the 2016 Pac-12 Championship game will be televised nationally on FOX.