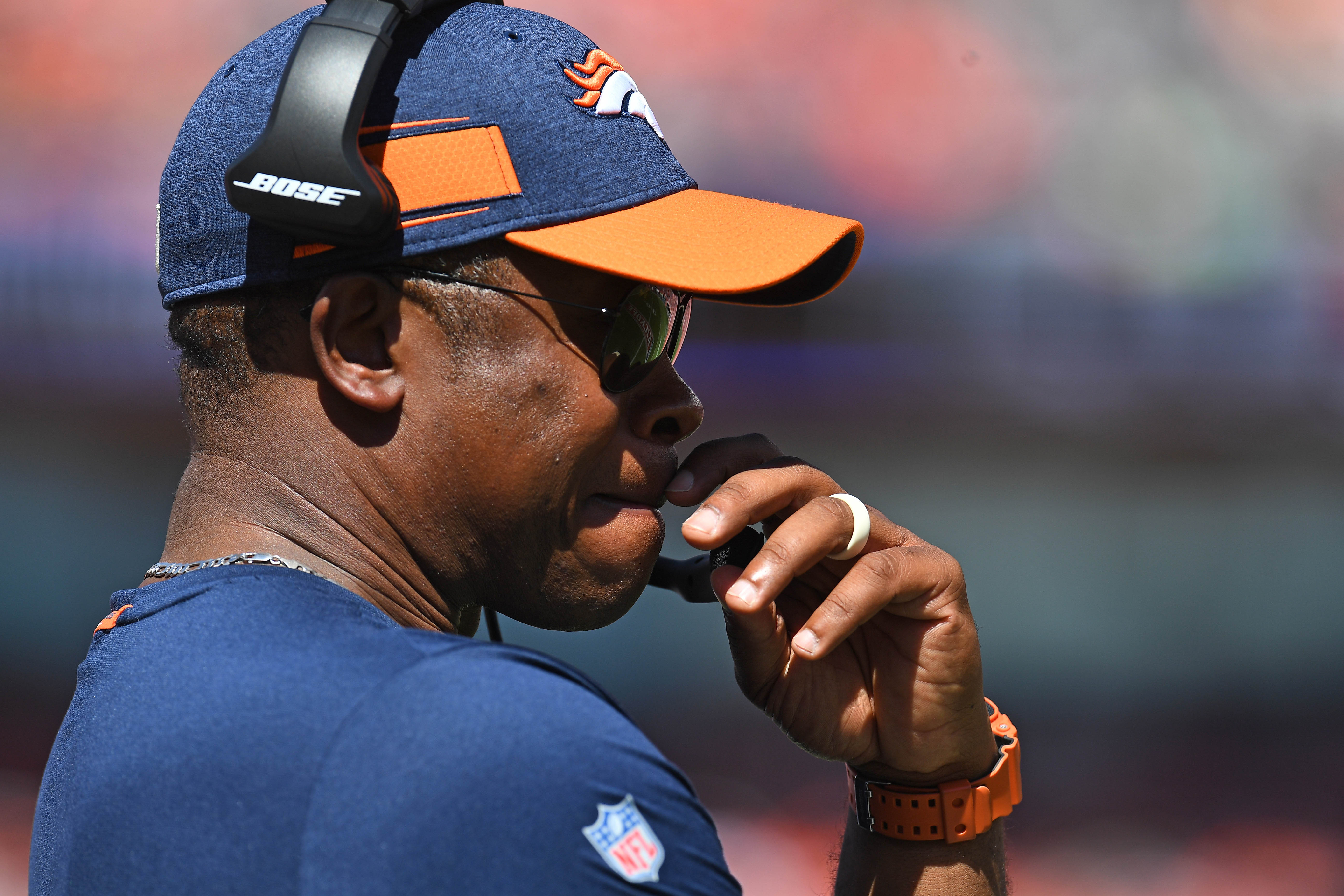 The 2018 season will be remembered for the emergence of rookie running back Phillip Lindsay, but other than No. 30, this was essentially a wasted year for the Denver Broncos.
There were moments where the team appeared to be on the verge of turning the corner and potentially playing themselves into playoff contention, but the unfortunate truth is Denver's fate was sealed in January, 2017, when John Elway elected to give Vance Joseph a second season as head coach.
By all accounts, Joseph is a good man and to be fair, the 46-year old former member of the Colorado Buffaloes was never given a legitimate starting quarterback. However, Joseph also had no idea how to manage a team on gameday and his inability to analyze situational football genuinely costed the Broncos more than one victory in 2018.
In a league that only cares about results, that kind of gross incompetence is bound to get you the axe.  What makes this situation particularly frustrating is Elway knew that Joseph was not the guy and still allowed him to have another shot, though.
If Elway believed in Joseph, he never would have tried to hire back Mike Shanahan. And if Elway believed in Joseph, he would not have told the media on Monday that the next candidate needs to be someone that has the "it factor"; someone that both understands the game and is also a great leader of men.
Elway is not dumb. He saw the same head scratching mistakes that Denver seemed to make on a weekly basis, and his wording at Monday's press conference implies a lot about how he viewed Joseph's game management skills.
But, did it really take another 16 games for Elway to know Joseph was in over his head? Based on the Shanahan reports, no. So, why on earth was Joseph given another chance behind the wheel, after crashing and burning in 2017?
So much about this 2018 season was frustrating for the Broncos faithful, but the most difficult thing for this writer to wrap his head around was why Elway wasted an entire season, before going through with the inevitable. Joseph was never going to lead this team to the playoffs, let alone a Super Bowl. The only thing the Broncos accomplished by giving him another season was delaying a rebuild that should have started in 2016.