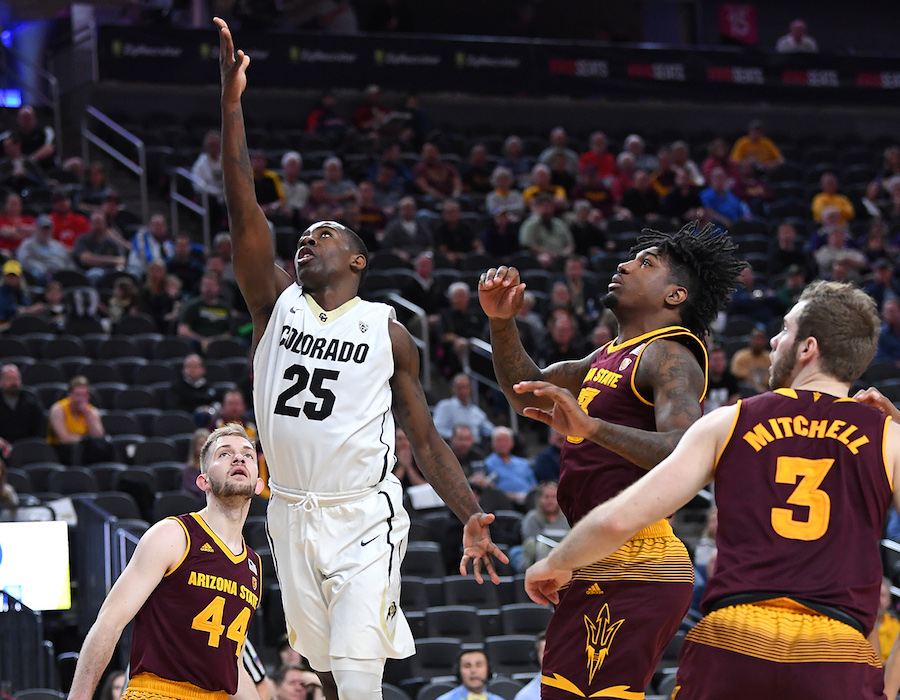 Colorado is undeniably a football state, and with a historic NFL franchise like the Denver Broncos, it makes sense. When it comes to collegiate sports though, Coloradans are more used to feeling underwhelmed.
2018 has been no different as the Rams and Buffs have each baffled their respective fanbases with poor play on the gridiron. It has been a godawful college football season for Colorado and Colorado State. Both teams came into the year with confidence, but have floundered in the spotlight.
While the situations of each program are different, fans on both sides of the rivalry are feeling flustered after watching these teams regress; especially considering Mike Macintyre and Mike Bobo each were rewarded with lucrative contract extensions, despite only accomplishing minor success.
Luckily for us all, the 2018-19 college basketball season is here and should be significantly more interesting than football has been this fall. CU and CSU possess both talented rosters, capable of making runs at the postseason, and more importantly the teams have stable leadership.
The Buffs are led by sophomore guard McKinley Wright, who is easily one of the best players in the PAC-12. As a true freshman, Wright played 32 minutes per game and averaged 14.2 points on 45 percent shooting.
The Rams are led big man Nico Carvacho. The 6-foot-11 forward started all 32 games last season and led the Mountain West with an average of 10.3 rebounds per game.
Winning a league championship may a long shot for both of these teams, but with solid coaching and talented rosters, it would not be surprising at all to see the Buffs and Rams playing in the postseason this March. After this dreadful football season though, competitive basketball will be a nice sight for sore eyes.