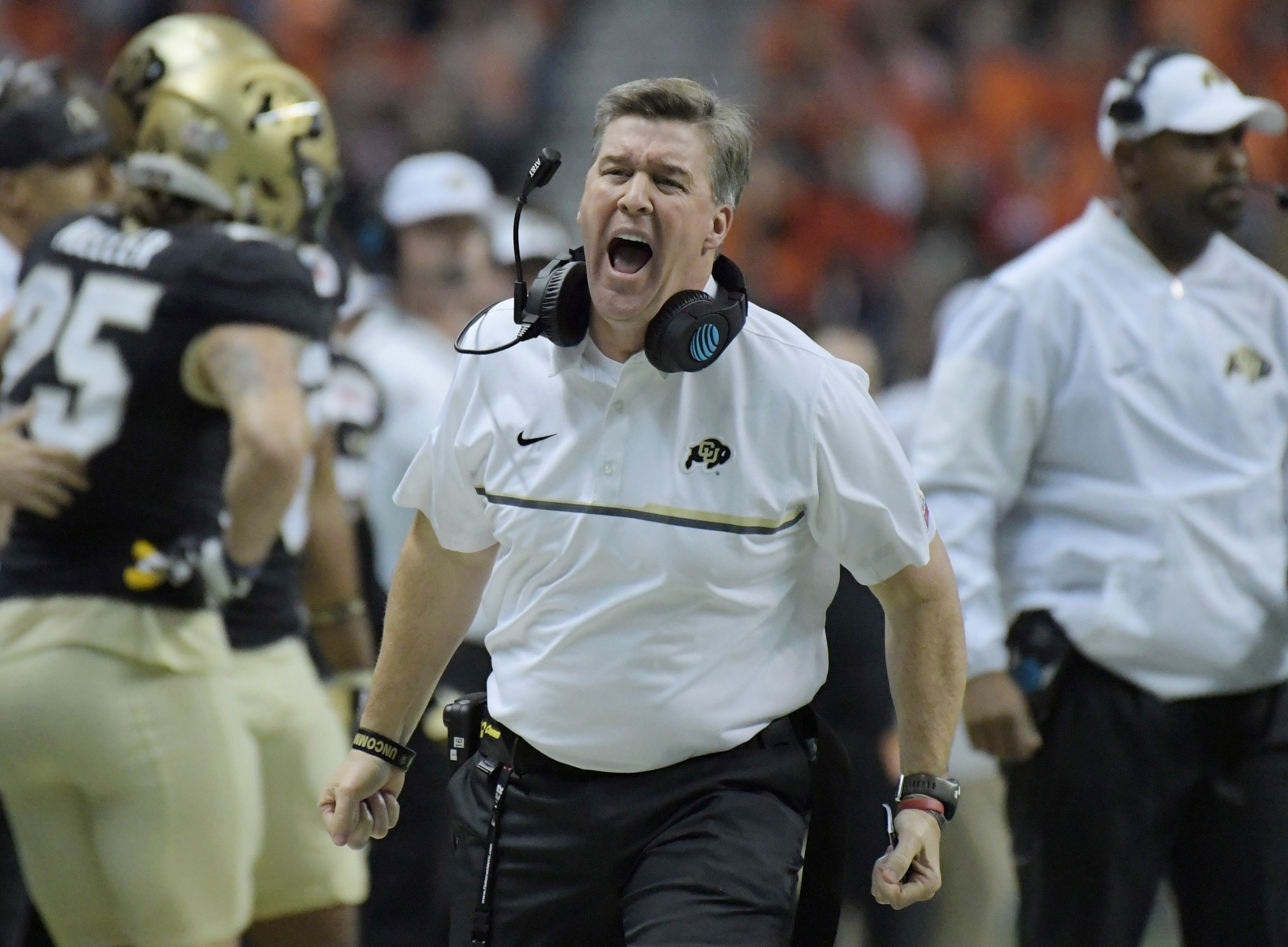 Colorado football (5-5) is in a downward spiral. The Buffs have now lost five consecutive games, and the most disappointing aspect of the losing streak has not been the team's play on the field. It has been the lack of accountability shown by head coach Mike MacIntyre.
In its last 23 games against opponents in the top-15, CU has zero victories. Yet just two years ago, the program was branding itself with "The Rise."
The only thing that is rising right now is frustration from the fans, though.
On Nov. 7, MacIntyre told Brian Howell that he cannot control game day injuries.
"We've just had a rash of injuries and throwing guys out there," MacIntyre said, according to Howell.
"That makes it tough when you're playing really good football teams and you have key, key, key players going down. But nobody cares. You still have to find a way to win. We've been close in the last three and just didn't get it done. Hopefully we'll get it done Saturday."
Well, the Buffs did not get it done on Saturday. And after Saturday's 31-7 loss to Washington State, MacIntyre told reporters that he feels no pressure from his superiors, and that the Buffs just have to find a way to get going.
Said #CUBuffs coach Mike MacIntyre after their fifth loss in a row: "I don't feel any pressure from my superiors. Nothing but support. I love this place. I want to be here. We just have to find a way to get going."

— Nick Groke (@nickgroke) November 11, 2018
Unfortunately for the fans in Boulder, nothing about what CU has done in the last month indicates that the team will turn this season around. In the last three weeks, the Buffaloes have given up the highest point totals of the season, and now even qualifying for the postseason seems like a fantasy.
In order to reach a bowl game, CU will either have to defeat a red-hot Utah team that has won its last four games or win its first conference road game of the year when the Buffs travel to Cal-Berkeley on Nov. 24. Neither seems likely.
Considering CU handed MacIntyre a massive contract extension, failing to reach the postseason again would be unacceptable. And while there is some validity to injuries plaguing this season, the reality is MacIntyre cannot blame his 30-43 record at CU on injuries.
As quickly as the Buffs launched into the spotlight in 2016, the team has faded into irrelevance even faster. But, hey, at least the slogan was catchy.