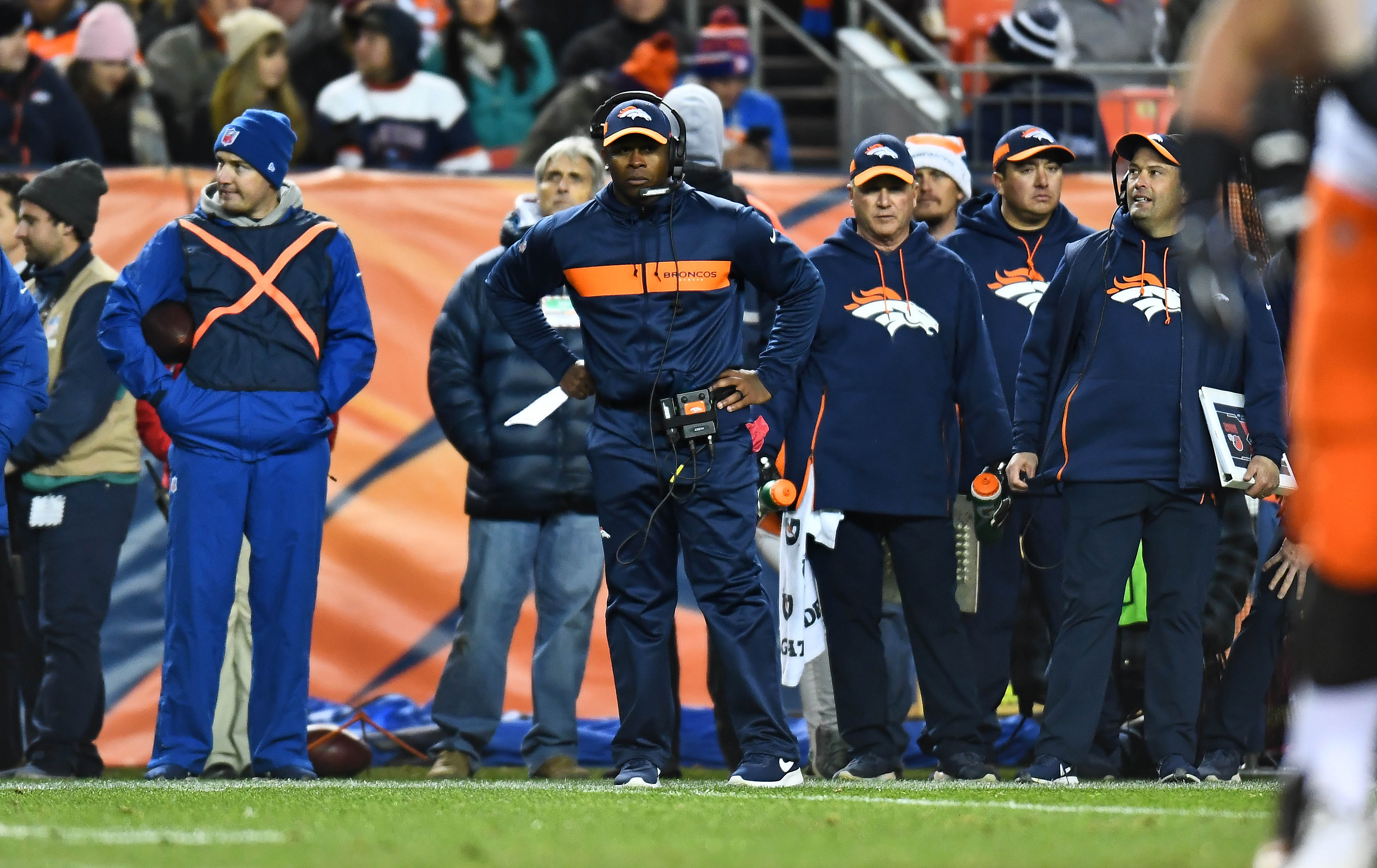 On fourth-and-1 with 4:35 remaining in the game, Denver Broncos head coach Vance Joseph elected to trust his defense and kick a field goal. The passive decision from Denver's second-year leader costed the Broncos a chance at coming away with the team's 500th all-time victory, and is a perfect example of why many Broncos fans are desperate for new leadership.
Obviously, it is easy to second guess Joseph's determination to play things safe because hindsight is always 20-20.
And, honestly, electing to put your faith in a defense that had been playing well is normally not that bold of a choice. Considering the Broncos were down to one healthy cornerback at that point in the game, it is just tough to see why Joseph would not attempt to convert a first down, though.
Following the 17-16 loss to Cleveland, Joseph explained to reporters that he simply wanted the points and still trusted his defense to come up with the stop. Oddly enough it was basically a complete contradiction of what Joseph said one month ago.
Vance Joseph, Nov. 19, 2018: "We're trying to win the game. It's as simple as that, and I'll do it again. I told our guys that—fourth-and-1, we're going to go for it."

— Nicki Jhabvala (@NickiJhabvala) December 16, 2018
The Broncos had an opportunity to impose their will as an offensive unit and keep the possibility of reaching the postseason alive for at least one more week. But in that moment, Joseph did not back up his previous statements of wanting to always be competitive.
It is easy to make small roster adjustments like keeping Shane Ray and Su'a Cravens off of the active roster and then say that the franchise is doing everything in its power to commit to being a winner. But, when the game was on the line, the Broncos were not even confident enough to try and get one yard in the red zone.
Does that sound like a team that is committed to winning?
Not only that, but they were playing in the Mile High City, with Denver's playoff lives on the line, too. Sometimes, all a team needs is the confidence of a coach believing in them to gain a first down and go onto win the game. That's not something the Broncos are getting with Joseph.