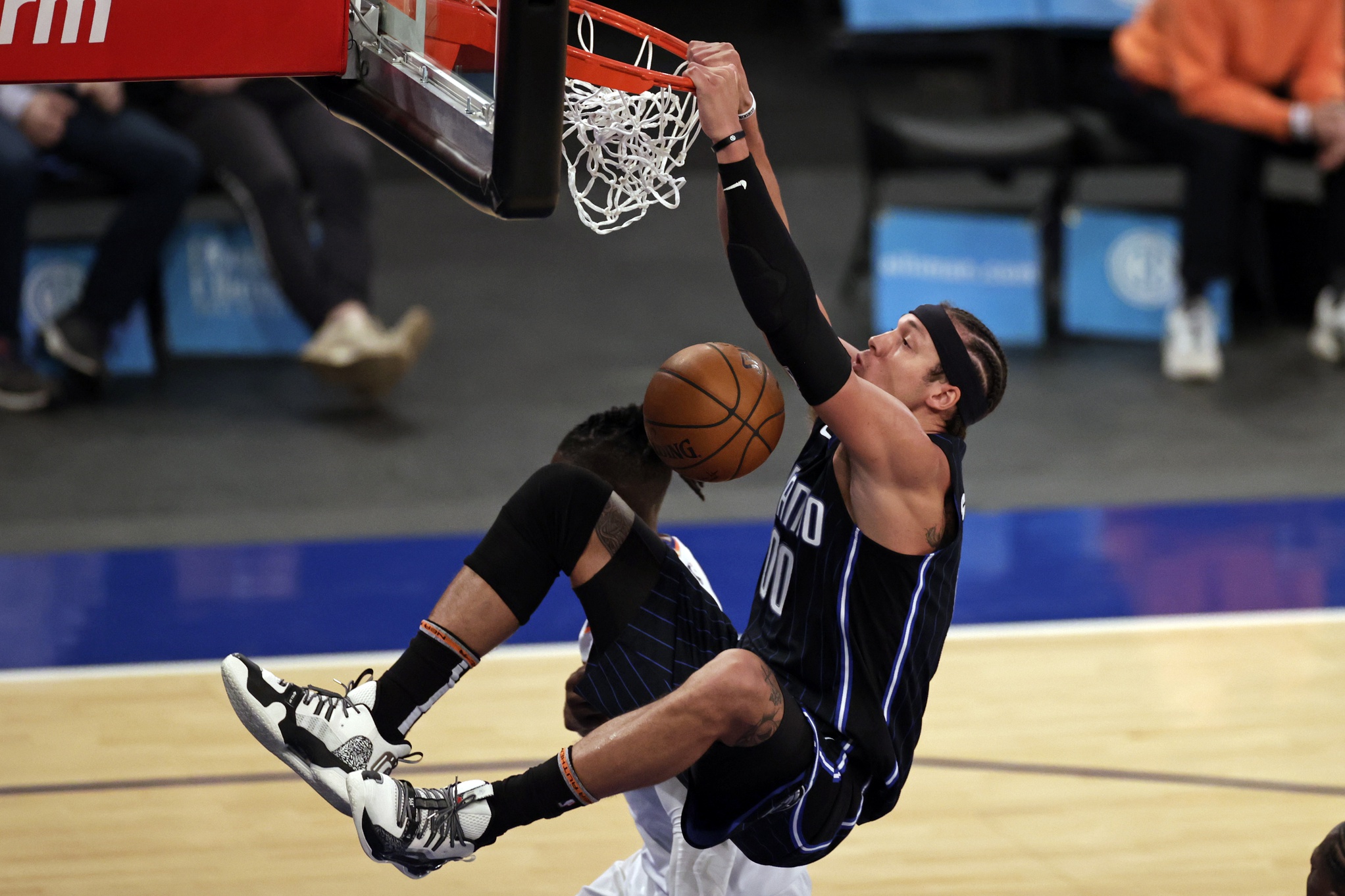 If not now, when?
That's the question that must be asked by Tim Connelly, the Denver Nuggets president of basketball operations. After all, the West is waiting to be won.
With LeBron James out indefinitely with a high ankle sprain and Anthony Davis's nagging calf injury. With Patrick Beverlydealing with knee issues that won't seem to go away. With the Western Conference-leading Jazz having much to prove before anyone is truly believing they're a title contender.
With Nikola Jokic having a season for the ages, the likes of which the city of Denver has never seen before. With Michael Porter, Jr. becoming the player the Nuggets have needed right before our eyes. With Jamal Murray reminding us that "Bubble Jamal" can be summoned at a moment's notice.
If not now, when?
Better yet, if the Nuggets aren't willing and ready to go all in on a title run, will they ever be?
After an offseason that could best be defined as a complete flop, the Nuggets, a team that advanced all the way to the Western Conference Finals last season, got undeniably worse. Specifically, they saw Jerami Grant, who played a major role in the Nuggets playoff fortunes, slither off to Detroit. They let defensive juggernaut Torrey Craig walk to Milwaukee. They also incorrectly thought that Isaiah Hartenstein could adequately fill the job of backup center – rather than finding a way to keep Mason Plumlee. And, per usual, they signed absolutely nobody of note.
Luckily for Connelly, the here and now presents a perfect opportunity for redemption, a chance to seize the moment and potentially give his team the firepower required to win an NBA title.
Tuesday night in Orlando, a player who would fit the Nuggets' needs nicely was going through the motions for the Magic. The rumor mill suggests forward Aaron Gordon is on the block, likely headed out of Orlando, and Denver is rumored to have interest. Gordon wasn't anything special against the Nuggets – 13 points, 6 assists and 3 rebounds – but he looked as if he was a player who was simply biding his time until he was dealt elsewhere. Gordon is better than his stat line against the Nuggets reflected; most importantly, he's known for his defensive presence. At 6-foot-8 and 235-pounds, Gordon is big enough, yet athletic enough, to guard the opposition's 2-through-4. On the season, he's shooting 40.2 percent from beyond the arch and would surely benefit from playing alongside Nikola Jokic, the best passing big man in the league.
With only one year left on his contract after this season, Gordon represents the classic "borrowed" asset while the Nuggets look to be legitimate contenders for the next year or two. Should he work out, and at just 25-years-old, Gordon could fit well with the Nuggets as they're currently built; he could potentially extend the window in which they're able to win a championship. If he didn't work out, there's no major long-term risk. The Nuggets aren't the only suitors for Gordon; it's been reported that the Celtics might be the front runners, willing to part with two first-round draft picks and then some.
On the other side of the country in Sacramento, Harrison Barnes is another player who's been linked to the Nuggets. Barnes is similar in size and ability and would fill a similar role as Gordon. He's a veteran with a title already on his resume (with Golden State in 2015). Barnes is older – but still only 29 – and has two years remaining on his current contract. Presumably, less capital would be required to land Barnes.
Gordon would probably be the ideal acquisition, but either player would help the Nuggets who desperately need depth and defensive help on the wing. If neither player is wearing a Nuggets uniform after Thursday's trade deadline, Connelly has once again turned a deaf ear to opportunity's knock. Not improving the Nuggets now will be a whiff on par with the strikeout that took place this past offseason.
When it comes to free agency, it's long been believed that the poor Nuggets are victims of their boring old Cowtown, that no young, hip and rich NBA player wants to plant roots in cold and snowy Denver, Colorado. The Nuggets haven't inked an impactful free agent since Marcus Camby decided to stay put after winding up in Denver via a trade with the Knicks.
But two days from the trade deadline, even a GM in Denver has the leverage – there will be no need for the sales pitch required to land a free agent. All it takes is a deal and the courage to make it.
Connelly must match or better Boston's offer for Gordon. If it's going to take a pair of first-rounders, then so be it. Because the Nuggets are already good, any pick they'll possess will be "late" anyway. And because the core is essentially set at three positions, with Jokic, Murray and Porter Jr., the chance of landing an immediate impact player through the draft is highly unlikely. Michael Malone has a habit of making young players bide their time anyway, so any rookie headed to Denver wouldn't likely factor in until 2022 or 2023.
The time for improvement is now, and unlike the summer, the ball is undeniably in Connelly's court.
The Nuggets are good.  Even after their paltry summer, they're good enough to occupy the fifth spot in the Western Conference standings, a position they should improve upon given some of the West's most recent injuries. Connelly deserves a great deal of credit for building the roster – a very good roster – as it's currently constructed.
But they're not good enough. Not good enough to win a title. And Connelly deserves "credit" for that reality, too.
Whether Aaron Gordon or Harrison Barnes becomes the player who puts Denver over the top is an unknown. The only guaranty is that failing to improve the current Denver Nuggets is practically guaranteeing they won't win a title this season. There are opportunities – right now – to give this team a legitimate shot at being a title contender.
If not now, when?