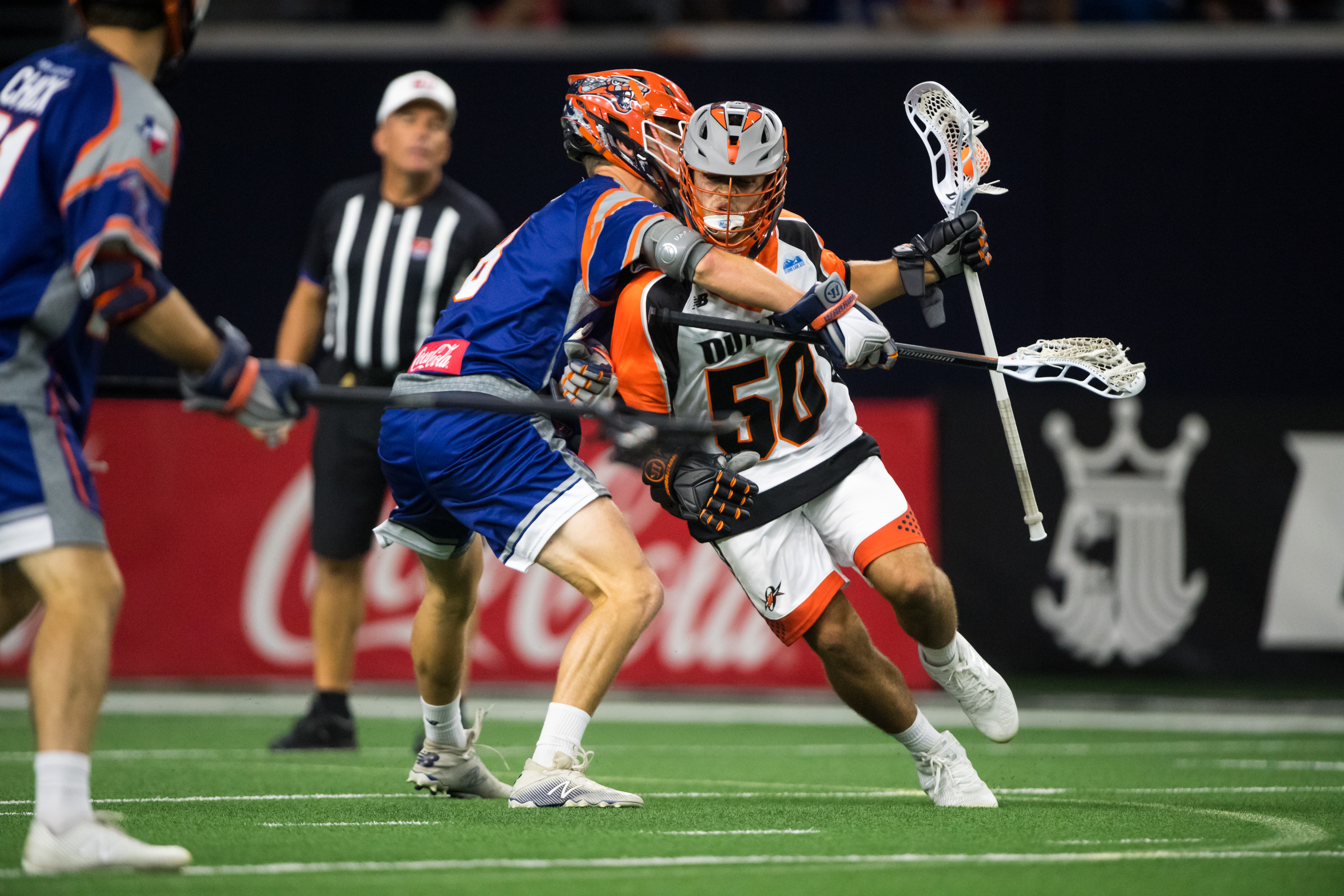 The Denver Outlaws (6-5) lost 17-12 to the Dallas Rattlers (4-7) on Saturday in Frisco, Texas. The game marked Denver's fourth consecutive loss and dropped the team to fourth place in the league standings.
Midfielder Zach Currier led the Outlaws offensively with three points on three assists. In his first game back in the lineup since suffering a broken clavicle in the season opener, defenseman Eli Gobrecht recorded a game-high three caused turnovers.
The Outlaws trailed 6-3 midway through the second quarter but closed the half on a 3-0 scoring run to even the game at six apiece. Denver took an 8-6 lead early in the third quarter but conceded a subsequent 6-0 scoring run. A man-down, two-point goal late in the third quarter extended Dallas' lead to 14-10 and effectively put the game out of reach for the visitors.
The Outlaws will be back home next Saturday when they take on the New York Lizards at Broncos Stadium at Mile High (7 p.m. MDT faceoff).
Prior to the game, Denver will be hosting its inaugural Hops and Robbers Beer Fest at the stadium, featuring more than 15 local craft breweries and distilleries.