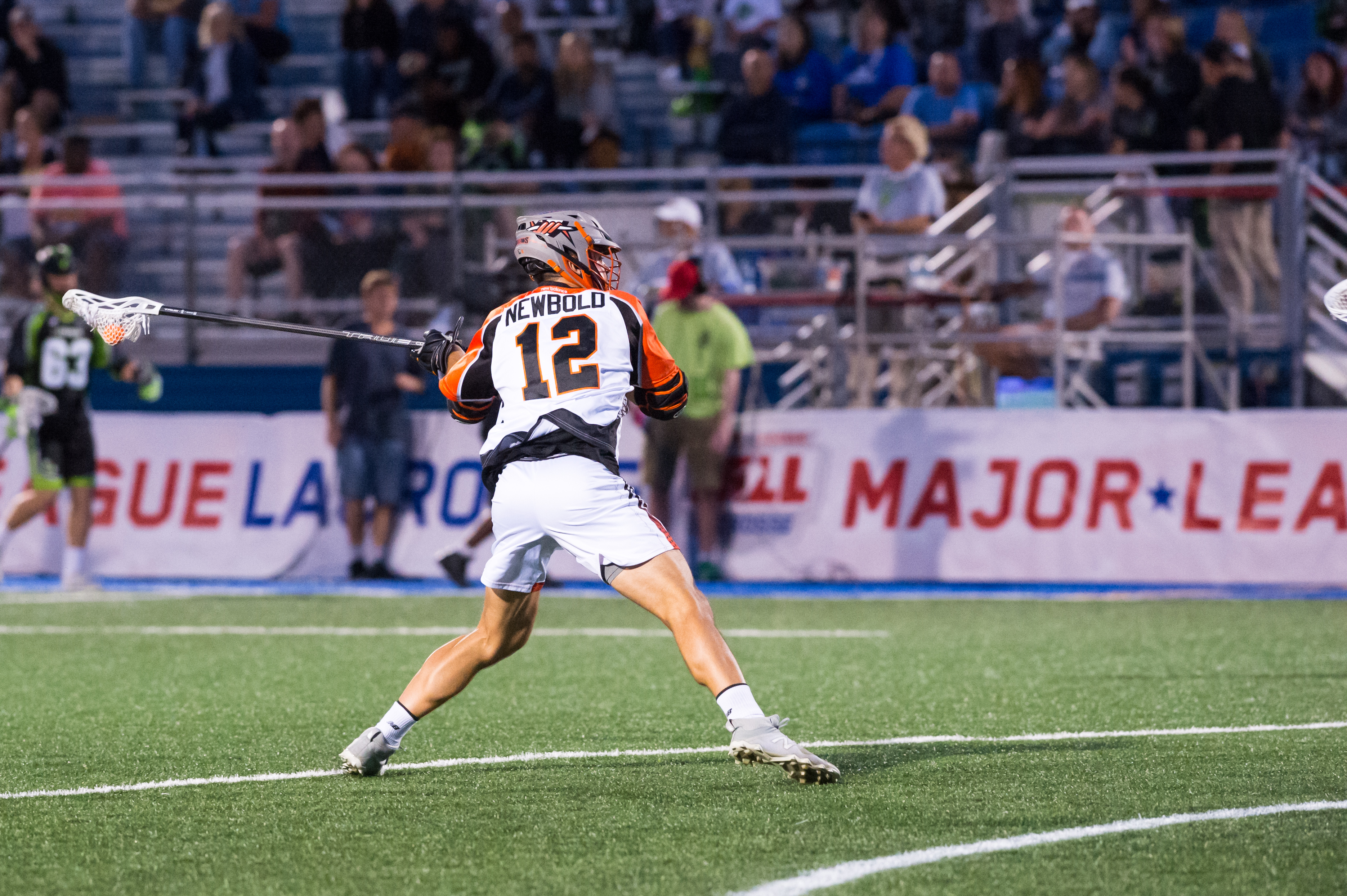 It'll be playoff time very soon for the Denver Outlaws, who clinched a postseason berth with a 15-12 win over the New York Lizards on Saturday night.
It marks the 13th time in the Outlaws' 14-season existence that the team has qualified for the Major League Lacrosse playoffs.
MLL Championship Weekend will be hosted in Denver this season for the first time in the league's 19-year history. The two semifinals games will be played on Friday, Oct. 4, at the University of Denver's Peter Barton Stadium, and the championship game will be played on Sunday, Oct. 6, at Dick's Sporting Goods Park.
Rookie attackman Ryan Lee (4 goals) and midfielder Mikie Schlosser (3 goals, 1 assist) led the Outlaws on Saturday with four points apiece. Goalie Dillon Ward made 15 saves on 27 shots (55.6%) and faceoff specialist Max Adler won 14-of-29 faceoffs (48.3%).
The Outlaws' leading scorer among defenseman this season, rookie Andrew Newbold became the first player in franchise history to score a two-point goal in three consecutive games.
Denver set the tone by starting the game on an 8-0 scoring run that tracked into the second quarter. The Outlaws led 9-2 at halftime, but a second-half resurgence from New York led to a 13-12 contest with five minutes to play in the game. On a pair of highlight-reel goals from Lee and Schlosser, Denver scored the final two tallies of the evening to lock up its spot in the postseason.
The Outlaws, who have two games remaining in the regular season, will be back in action next Saturday at Peter Barton Stadium when they take on the Chesapeake Bayhawks (8-6).
Denver Outlaws Year-by-Year Results
| | | | | | |
| --- | --- | --- | --- | --- | --- |
| Year | | Record | | Result | |
| 2006* | | 10-2 | | Lost Championship | |
| 2007* | | 7-5 | | Lost Semifinal | |
| 2008* | | 8-4 | | Lost Championship | |
| 2009* | | 9-3 | | Lost Championship | |
| 2010* | | 8-4 | | Lost Semifinal | |
| 2011* | | 7-5 | | Lost Semifinal | |
| 2012* | | 11-3 | | Lost Championship | |
| 2013* | | 14-0 | | Lost Semifinal | |
| 2014* | | 9-5 | | Won Championship | |
| 2015 | | 7-7 | | Missed Playoffs | |
| 2016* | | 8-6 | | Won Championship | |
| 2017* | | 9-5 | | Lost Championship | |
| 2018* | | 8-6 | | Won Championship | |
| 2019* | | 9-5 | | TBD | |
*denotes postseason berth