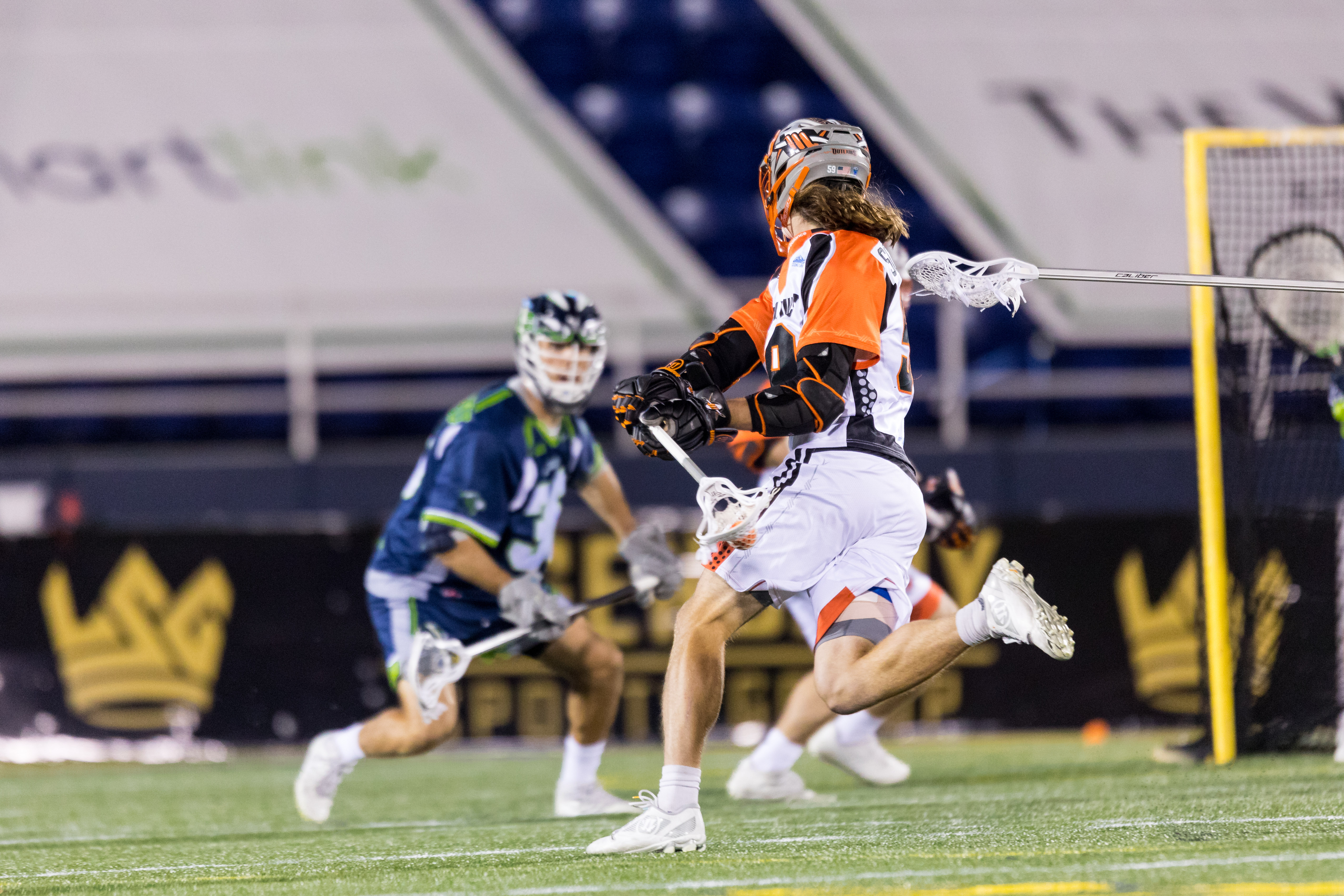 The Denver Outlaws (9-7) lost 13-11 to the Chesapeake Bayhawks (10-6) on Friday night in Annapolis, Md., in the team's final game of the regular season.
MLL Championship Weekend will be hosted in Denver this season for the first time in the league's 19-year history. The two semifinals games will be played on Friday, Oct. 4, at the University of Denver's Peter Barton Stadium, and the championship game will be played on Sunday, Oct. 6, at Dick's Sporting Goods Park. All three games will be nationally televised live on ESPN2.
Denver led 3-1 early in Friday's game but would not hold another lead after the 2:19 mark of the first quarter. The Bayhawks held a 6-5 lead at the half and opened the third quarter with a 4-0 scoring run to open up a 10-5 advantage. The Outlaws used a pair of two-point goals in the fourth quarter to make it a two-point game but ultimately saw their comeback fall short.
Making his first career start, second-year goalie Christian Knight recorded eight saves on 20 shots. Rookie attackman Kyle Marr led the Outlaws with five points (3 goals, 1 2pt. goal, 1 assist) and defenseman Andrew Newbold totaled four points (2 goals, 1 2pt. goal, 1 assist). In his MLL debut, first-year attackman Kohta Kurashima became the first-ever Japanese-born player to score a goal in an MLL game.
Denver Outlaws Year-by-Year Results
| | | | | | |
| --- | --- | --- | --- | --- | --- |
| Year | | Record | | Result | |
| 2006* | | 10-2 | | Lost Championship | |
| 2007* | | 7-5 | | Lost Semifinal | |
| 2008* | | 8-4 | | Lost Championship | |
| 2009* | | 9-3 | | Lost Championship | |
| 2010* | | 8-4 | | Lost Semifinal | |
| 2011* | | 7-5 | | Lost Semifinal | |
| 2012* | | 11-3 | | Lost Championship | |
| 2013* | | 14-0 | | Lost Semifinal | |
| 2014* | | 9-5 | | Won Championship | |
| 2015 | | 7-7 | | Missed Playoffs | |
| 2016* | | 8-6 | | Won Championship | |
| 2017* | | 9-5 | | Lost Championship | |
| 2018* | | 8-6 | | Won Championship | |
| 2019* | | 9-7 | | TBD | |
*denotes postseason berth