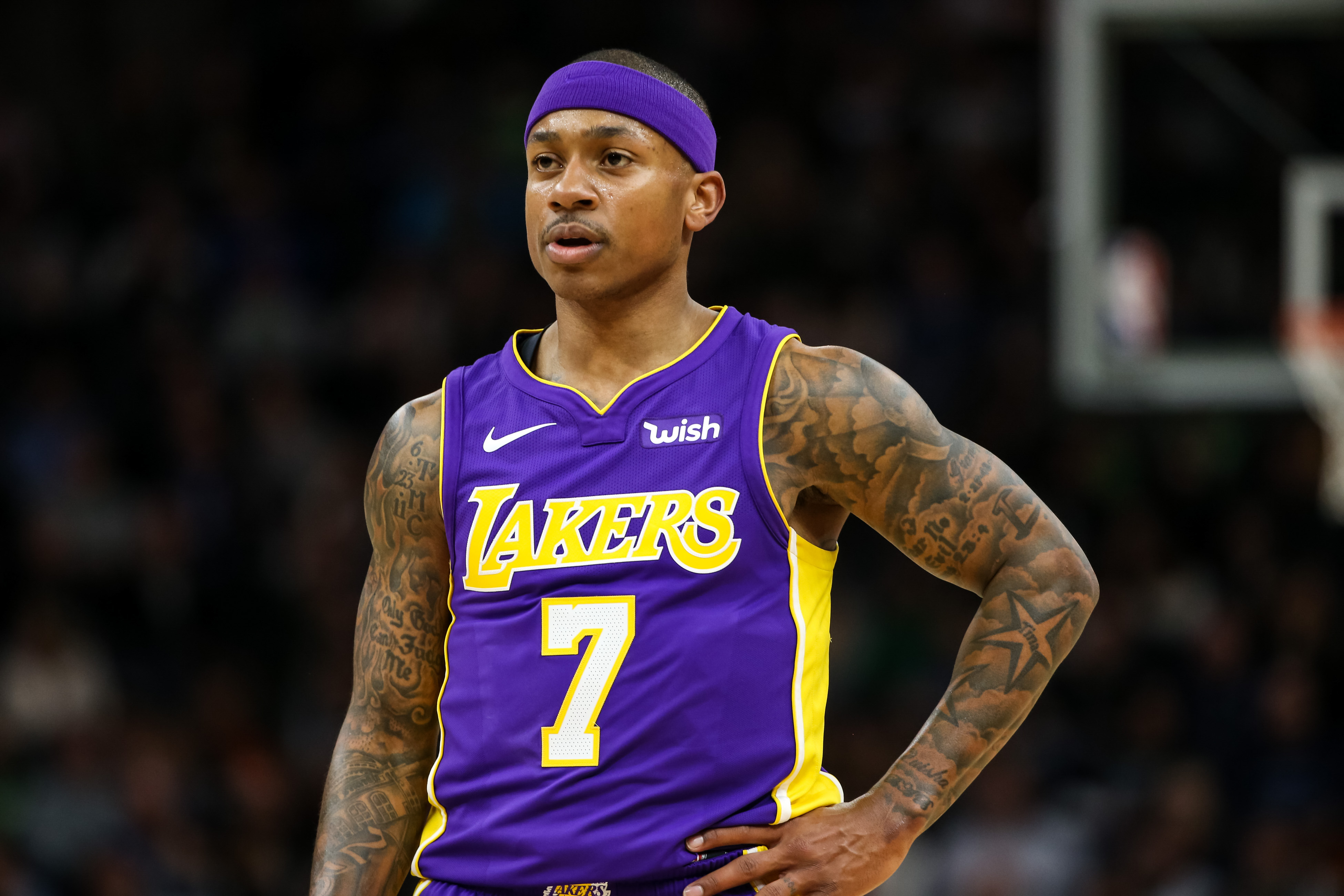 Tim Connelly has had himself a month.
Not only did the 42-year-old GM of the Denver Nuggets cement the foundation of the franchise for years to come by signing star center Nikola Jokic to a max money contract, but he ridded the books of three, crippling contracts by finding new homes for Wilson Chandler, Kenneth Faried and Darrell Arthur.
Connelly also coolly pulled off the two biggest "risk-reward" transactions of the NBA offseason. First, he picked up Missouri's Michael Porter Jr. with the 14th pick of the draft – a fantastic gamble on an injured player who has All-Star upside. And then, Connelly made a move that could prove be his most deft of all when he inked free agent Isaiah Thomas to a one-year, veteran minimum contract. Thomas' value plummeted from a year ago after a hip injury. Last season Thomas played for both Cleveland and the Lakers, making appearances in 32 total games, scoring 15.2 points per game while adding 4.8 assists.
If the Nuggets get that player, it's still an excellent haul by Connelly. Thomas will more than adequately fill the backup point guard role, which was previously a question mark.
But where the move gets exciting is the thought that Thomas could potentially be, if healthy, the player he was in 2016-17. For the Celtics that season, Thomas was a bona fide superstar, averaging 28.9 points and 5.9 assists, and finishing 5th in MVP voting. It's safe to say he was considered to be one of the association's elite players following that campaign.
Doesn't sound like a backup though, does he?
As golden as Connelly has been of late, here's a cautionary thought for him and the Nuggets: Let this one play out; don't assume that Thomas will – or should – happily fulfill a role as a backup.
It's been said subtly and not so subtly and both on and off the record: "Jamal Murray is a huge part of the Nuggets future." Furthermore, the point guard position is his to keep, almost unconditionally.
And that's fine. He should be a cornerstone player. Murray is a true talent. Murray can shoot. Murray is only 21 – still plenty of time to develop into "Baby Steph" (as has been suggested by plenty of credible basketball experts).
But he's not a great point guard. Not yet. And that's not a knock on him.
Thomas, however, has already been, and could be again, a great point guard.
But nobody in the Nuggets camp is currently considering the possibility that Thomas could be the starter – at least that's the murmur coming out of Las Vegas Summer League. Essentially, they don't want to alter the course, don't want to stunt the development of Murray as a point guard.
On one hand, that's commendable. The idea that nobody, especially a player on a one year contract, will take Murray's position shows vision, commitment and discipline. A sudden change in the breeze, even if it's favorable, won't sway Connelly.
On the other, such a staunch commitment comes with risk in and of itself. Don't think the Nuggets are committed to Murray? Examine the list of players who, as it was rumored, could have been Nuggets if the team was willing to give up Murray: Kevin Love. Jimmy Butler. Kyrie Irving. Eric Bledsoe. Kemba Walker.
To some degree, that list is speculative. But it's also a lot of star power. It's also a heaping pile of evidence that Denver is all in on Murray. There's no doubt they're mortgaging the present on the future. With the Warriors still being the Warriors, that's not a bad philosophy.
But what if Thomas is the player he was two seasons ago? What if he's healthy, outplays his contract and his expectations? He might – he's playing for Michael Malone, who has already shown a liking for Thomas as the coach in Sacramento – and he's playing for his next contract, a great incentive for any player.
Furthermore, what if the Nuggets are jockeying for playoff position? What if Malone, who's essentially coaching on a one-year "show me" contract himself, concludes that the best chance to win involves Thomas as his featured point guard? Will the Nuggets – should the Nuggets – stick to their guns on Murray, who has yet to be the player we know Thomas already was once and might be again?
Should Thomas return to form, Connelly has gotten a steal. It's a situation nearly every GM and every team would love to have. But would the Nuggets?
The best teams find the best use for the best players. On game day. Period.
As such, the Nuggets, a team boasting an off-season (potentially) for the ages, must keep an open mind when it comes to their point guard position.
After all, having both the present and the future of a position on the same roster is a great "problem" to have.