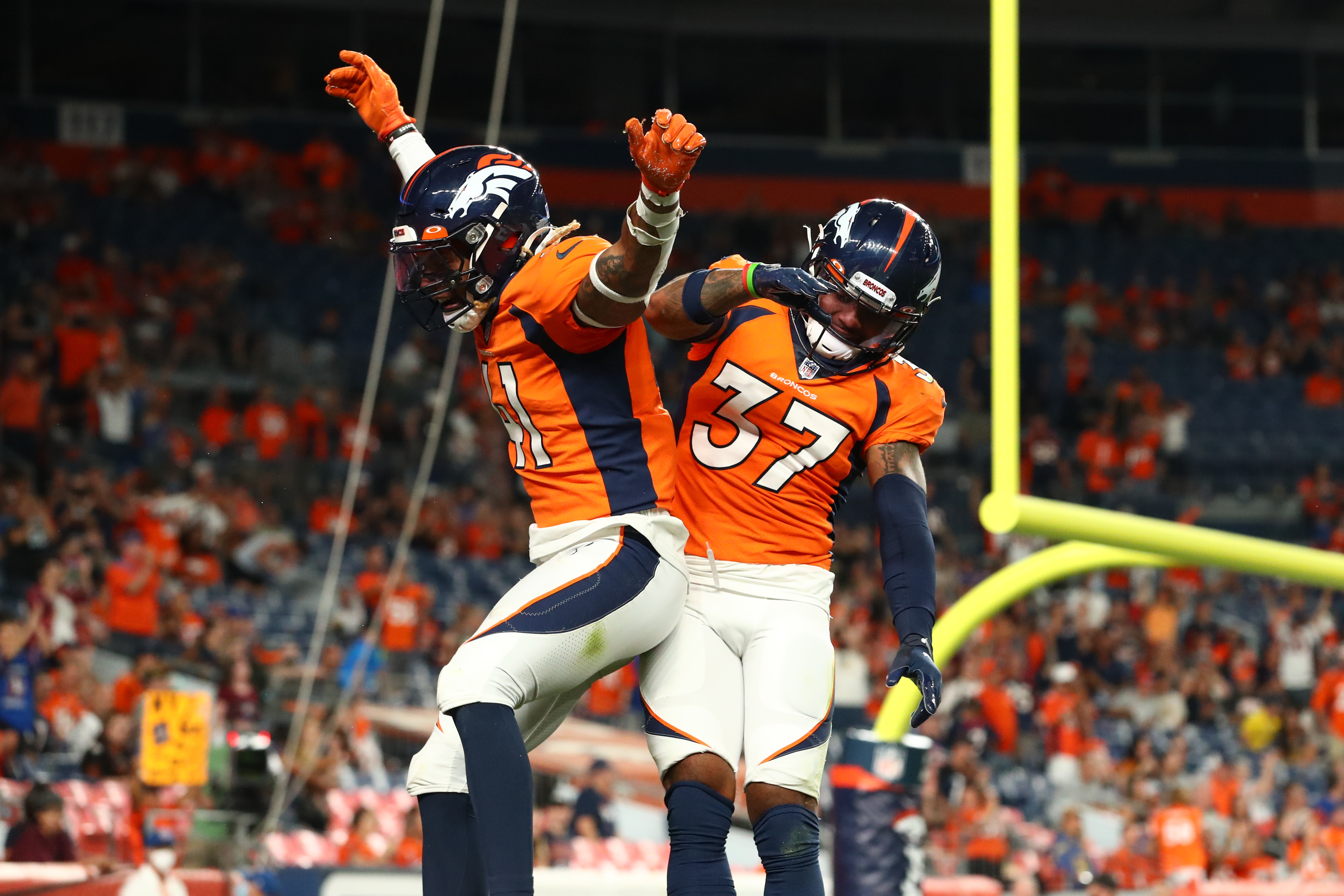 Despite not having the opportunity to take many reps in meaningful games up to this point, Broncos' safety P.J. Locke flashed in the preseason last year and is looking to have yet another impressive offseason to make the final 53-man roster this year.
While it is extremely early into the offseason, it looks like he is doing just that as Locke's catching the attention of two, star players on the team.
Wide receiver Courtland Sutton said, "I love watching P.J.'s game and I love watching what he brings to the table. Him making that play—we were joking about how I looked at the quarterback and I'm like, 'Alright, I'm wide open,' and then all of a sudden, I see a flash of white come across my eyes and it's P.J. making a play."
Sutton was talking about a Locke denying him a catch in practice, and how impressive it was.
"You love to see those things because, like I said, we're getting them better and they're getting us better at the end day," Sutton continued. "That's something that we went back and looked at the film and said, 'Okay, we can do this better,' or whatever it may be. You love to be able to see guys like P.J. going out there and being able to make plays and making a name for himself—continuing to make a name for himself. You just love to see it."
In an absolutely loaded and quite crowded safety room, comments like this should be received with opened arms by Locke. It will be no easy task making the Broncos roster at this position and he should be looking to turn heads at every corner.
Even Justin Simmons has taken notice stating, "P.J. is great. We always preach—my thing is, we always preach about 'next man up.' One of the guys goes down, you always want to have the guy behind him to plug in and it feels like you're not losing a step. P.J. is the epitome of that comment."
That's high praise from one of the leaders of the Broncos. And if Denver wants to compete, they need younger guys like Locke to step in and perform immediately.
"Kareem [Jackson] and I—just in the three years that we have been around him—the questions he asks [and] the attention to detail [he has]," Simmons continued. "We're coming and we're asking coach a question and he's like, 'What made you think of that question?' It's questions like that and it's the reason why when he steps onto the field. I felt like there was not a step lost. Obviously, there's no replacing a Kareem or replacing other players, but it was easy flow communication with him. You can see his instincts kind of just take over when he's out there playing. He's always been a special player and I'm glad. Publicly—because a lot of people here know—he's going to be a special player for a while."
While it is no shock that Simmons has yet again displayed his great leadership ability as Cody Roark outlined in his latest article , he plays the same position as Locke and has as close of a view on him as anybody can get, making the comments on his work ethic even more refreshing to hear.
As we have seen in seasons prior, depth is as extremely important in a sport as physical as football. It is very early into the offseason but if Locke can continue to impress and make the roster, his play can become vital to the Broncos defense later into the season.