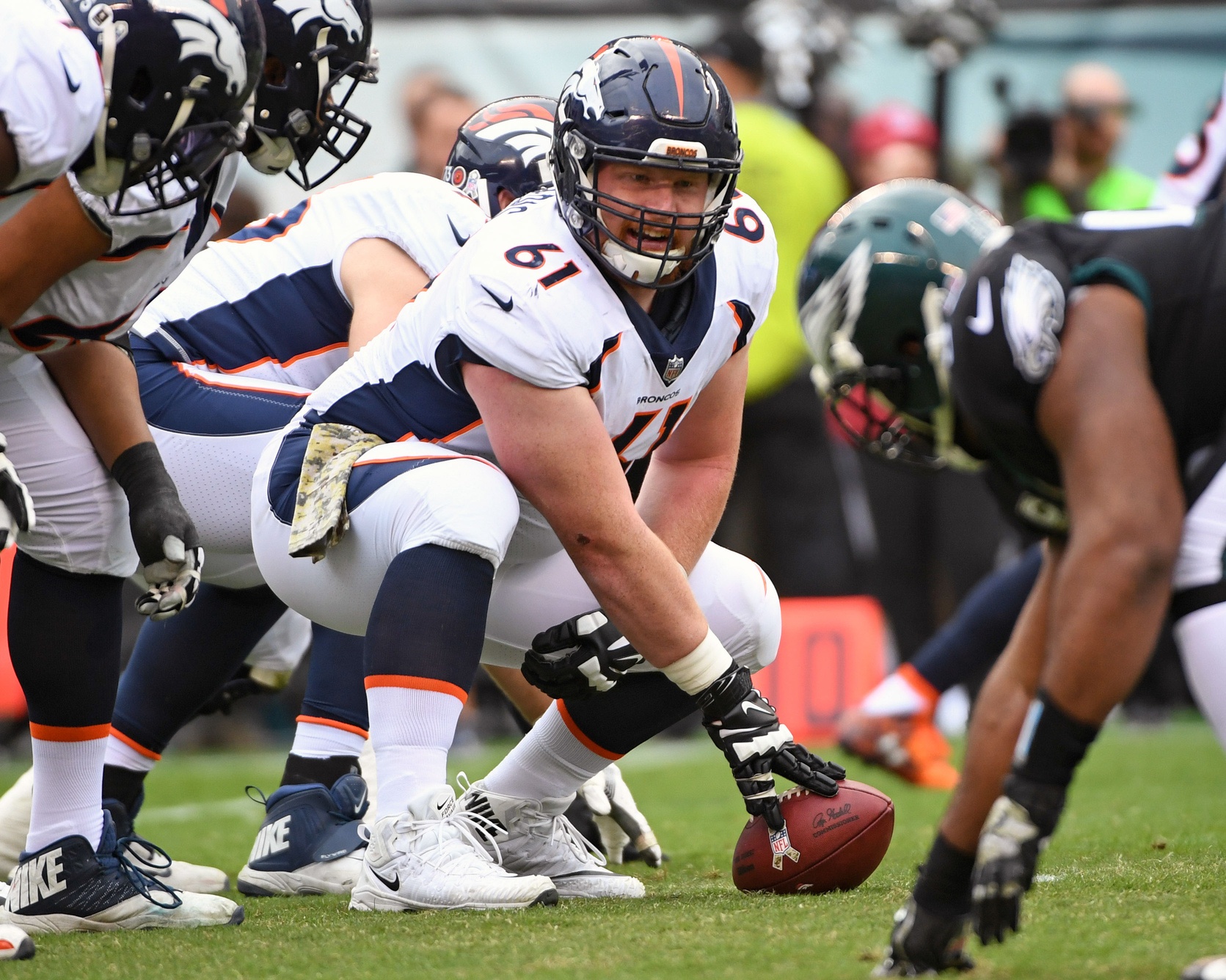 The Broncos continued their ramp-up to free agency by placing a second-round tender on center Matt Paradis and linebacker Shaq Barrett, signifying their intention to bringing these two players back next season. While Paradis and Barrett have until April 20th to sign their tenders, Bennie Fowler, the Broncos' third restricted free agent, was not given a tender and will become an unrestricted free agent.
For the past three seasons, both Barrett and Paradis have been key cogs for the Broncos, while Fowler III has been a serviceable option as the third wide receiver.
In 2015 — his first season with the Broncos — Barrett played a big piece in the terrifying Denver defense that went on to win the Super Bowl that year. Barrett had 5.5 sacks, tied for third on the team, and also had four forced fumbles, first on the team. In his second season, Barrett's role decreased — he didn't start a single game, and due to the lack of snaps, he struggled to produce. Last season, even though the Broncos' defense struggled mightily, Barrett found himself with an increased role; starting nine games and on his way to a strong season. Barrett finished the season with four sacks, good for third on the team, and two forced fumbles, which tied him for first.
In the 2018 season, Barrett's role could potentially increase further; given the chance to perform, he has shown he can put up excellent numbers as a valuable piece for the Denver defense.
On the offensive side of the ball, center Matt Paradis has arguably been the most consistent player on an offense that was anything but. Paradis has started every game for the past three seasons, and was named to the Pro Bowl in the last two. The Broncos' offensive line was problematic, and overpowered by nearly every team they faced. The offensive line allowed 34 sacks over the season and had 32 penalties called against them, but in his 16 games, Paradis allowed zero sacks and had only one penalty against him; he was easily the best player on the O-line — and he has been for the past three seasons.
For Bennie Fowler III, things are a little different. For three seasons, Fowler has been the clear backup to Demaryius Thomas and Emmanuel Sanders, the Broncos' top two wideouts. Though Fowler III's numbers won't will blow anybody away, he's been reliable and the Broncos were comfortable with him during his three seasons. Wide receiver Cory Latimer was already an unrestricted free agent, so the need to find depth behind Sanders and Thomas now becomes important with Fowler and Latimer likely gone.
Bringing Paradis back is crucial. With improved play in Garret Bolles' second year and another good season from Ron Leary, the Broncos could find themselves getting back on track to becoming an effective line. As for Barrett? Don't be surprised if other teams make him offers, but the Broncos certainly want him back — they know he's a starting-caliber player, and with fellow outside linebacker Shane Ray's struggles with injury, Denver doesn't want to go into battle without him.