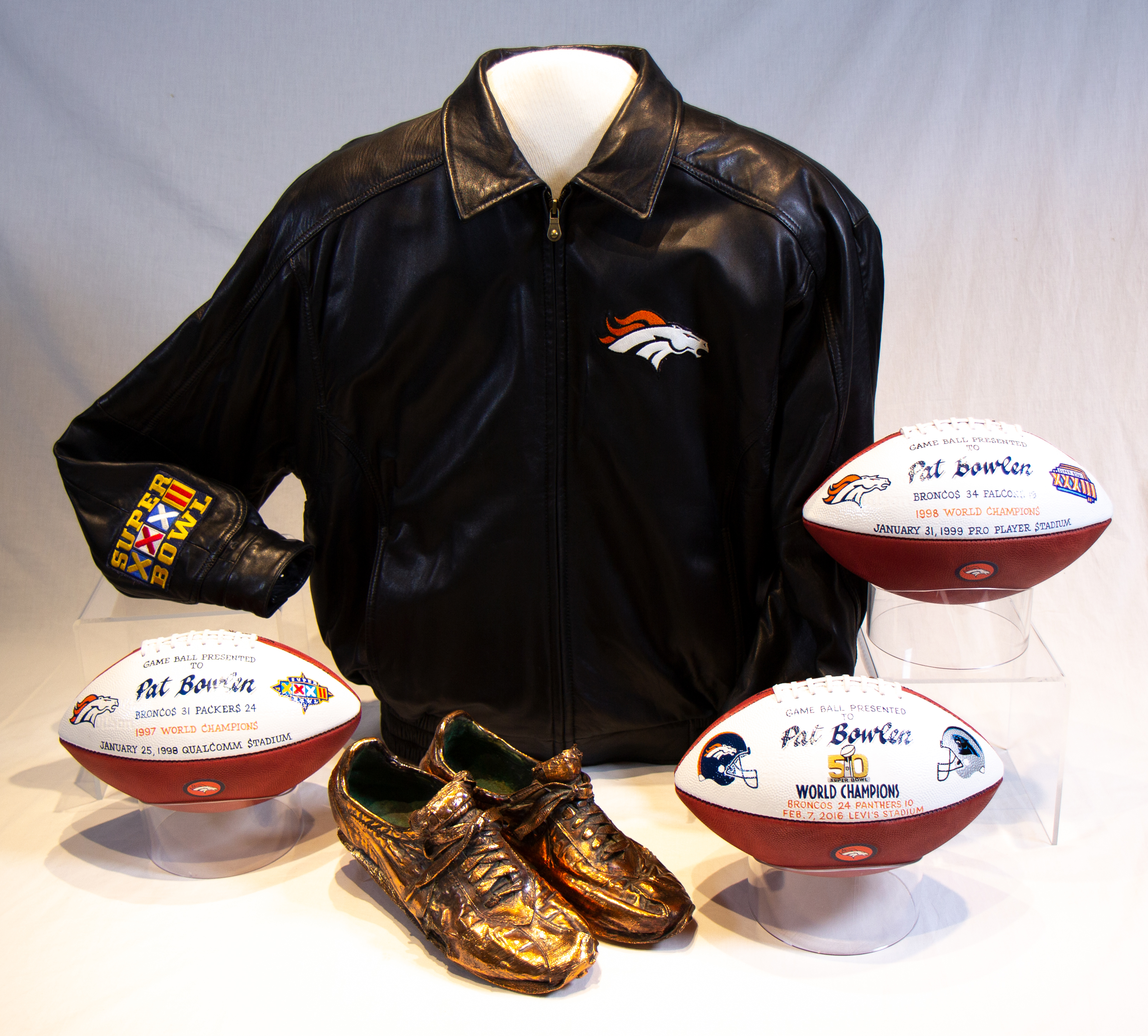 Pat Bowlen will finally be inducted into the Pro Football Hall of Fame in August. Ahead of the ceremonies, the NFL announced that Bowlen donated a collection artifacts to be forever enshrined in Canton, OH.
Since purchasing the team in 1984, Bowlen's Broncos have won three Super Bowls and seven AFC Championships. Bowlen also served on 15 different NFL committees and is widely credited for bringing Sunday Night Football on NBC to life.
On Nov. 1, 2015, Bowlen was inducted into the Broncos' Ring of Fame. The legendary Broncos owner was also honored by the Colorado Business Hall of Fame in the same year.
Below are a few of the items donated by Bowlen:
Super Bowl XXXII game ball, Super Bowl XXXIII game ball, Super Bowl 50 game ball.
Bowlen's bronzed running shoes from the Ironman Triathlon World Championships.
Super Bowl XXXII Commemorative Jacket.