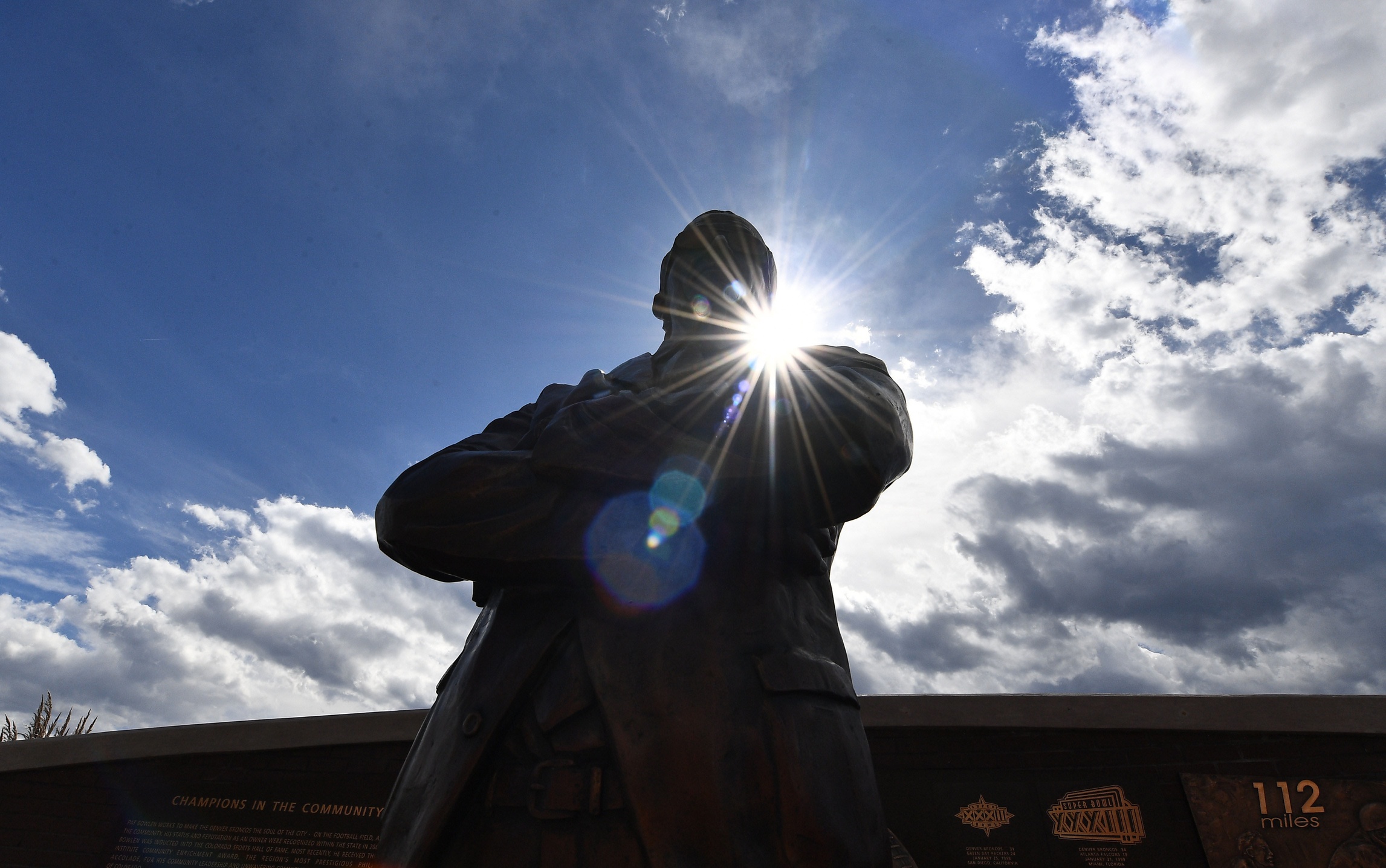 As cranes surround and dismantle the face of what was 'Sports Authority Field at Mile High,' the natural discussion of who will assume the sponsorship naming rights for the stadium begins.
Stop.
That discussion should be over before it begins. The only fitting name for Mile High Stadium is the one that should end that discussion permanently: Pat Bowlen Field at Mile High.
In honor of the man who put this team on the map. In honor of the man who brought Super Bowl trophies to Denver. In honor of the man who sought nothing but the highest level of success.
People who live outside of Denver don't think of the city without thinking of mountains and the Broncos. Orange and blue might as well be the official colors of Colorado; that's how deeply entrenched and loved this team is — and it's in large part because of Pat.
Bowlen hoisted Denver's second Lombardi Trophy in San Diego twenty years ago this month, completing the Broncos' unforgettable back-to-back championships. You don't even have to be a sports fan to realize the impact that Bowlen has had on this city. The rings. The parade. The moments; brought to you by Pat.
It's understood that naming rights are a moneymaker. After all, before their bankruptcy, Sports Authority was locked into a 25-year deal at $6 million dollars per season — that's $150 million dollars over time. Big money, yes, but for a proud franchise so rich in history, it's time to enshrine the man who is the reason there's the 'proud' in that sentence. Something so priceless that no money could ever replace.
It's not an out-of-the-blue suggestion; other proud franchises have important figures that they've named their stadium for, including Lambeau Field in Green Bay, Soldier Field in Chicago and Paul Brown Stadium in Cincinnati. And that's just the NFL. Places like Wrigley Field, Kauffman Stadium and Turner Field all bore the name of former owners.
It's time for the Broncos to join that group. In today's world of marketing and promotions, there are other ways to generate revenue, without the obvious, big-ticket item of stadium naming rights. If the Packers and Bears can do it, why can't Denver?
It would be a priceless gift; one given in exchange for all the indelible memories and three Super Bowl rings that Bowlen's delivered to Denver.
Pat Bowlen Field at Mile High. It has a nice ring to it, wouldn't you say?