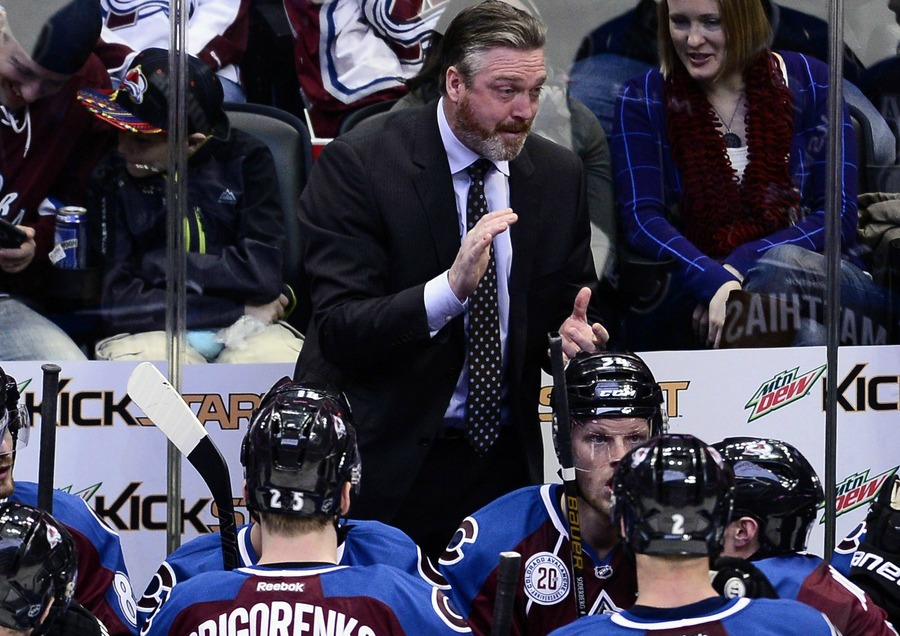 Aside from a few moves around the periphery (such as not retaining their rentals), the Colorado Avalanche roster was set to return relatively intact. Now, with a swift and surprising statement, they are suddenly without a coach.
On Thursday, Avalanche coach Patrick Roy unexpectedly resigned. Judging by his statement, it seems like it may have to do with a lack of control over roster decisions.
"I have thought long and hard over the course of the summer about how I might improve this team to give it the depth it needs and bring it to a higher level," Roy said in a statement. "To achieve this, the vision of the coach and VP-Hockey Operations needs to be perfectly aligned with that of the organization. He must also have a say in the decisions that impact the team's performance. These conditions are not currently met."
Though I was somewhat taken aback by this announcement, the writing has been on the wall for this outcome for some time. There were rumors that the lack of control played a factor in why Roy turned down the head coaching gig the first time it was offered. I cringed when he was given the title of vice president of hockey operations in addition to head coach.
That specific additional title inevitably set up a showdown between Roy and his boss/friend/former teammate Joe Sakic. They agreed for so long, lulling everybody into a false sense of security, but eventually they would not be on the same page. Only one person could possibly emerge as the resounding voice of the organization. It was/has been/should be Sakic, and that was something Roy found unacceptable.
The ultimate competitor, Roy has always been about control. It's why he forced his way out of Montreal. It's why he was so successful as a goaltender. He had it with the Quebec Ramparts. He thought he had it with the Avalanche. He thought wrong.
This isn't the QMJHL. Currently, there aren't any coach/general managers in the NHL, and for good reason. Whether it's a superstar center or enforcer, it's important that everybody knows their role on the ice. It's just as important that the same is true of the organization off the ice. Coaches coach. It's up to the general manager to build the team. That's the way it is and that's the way it probably should be.
Now, without question, this is Sakic's team to build. The timing wasn't ideal, but if Roy cannot accept this, it is for the best that he is gone. Now they can move forward with somebody that can focus solely on the job they were hired to do.