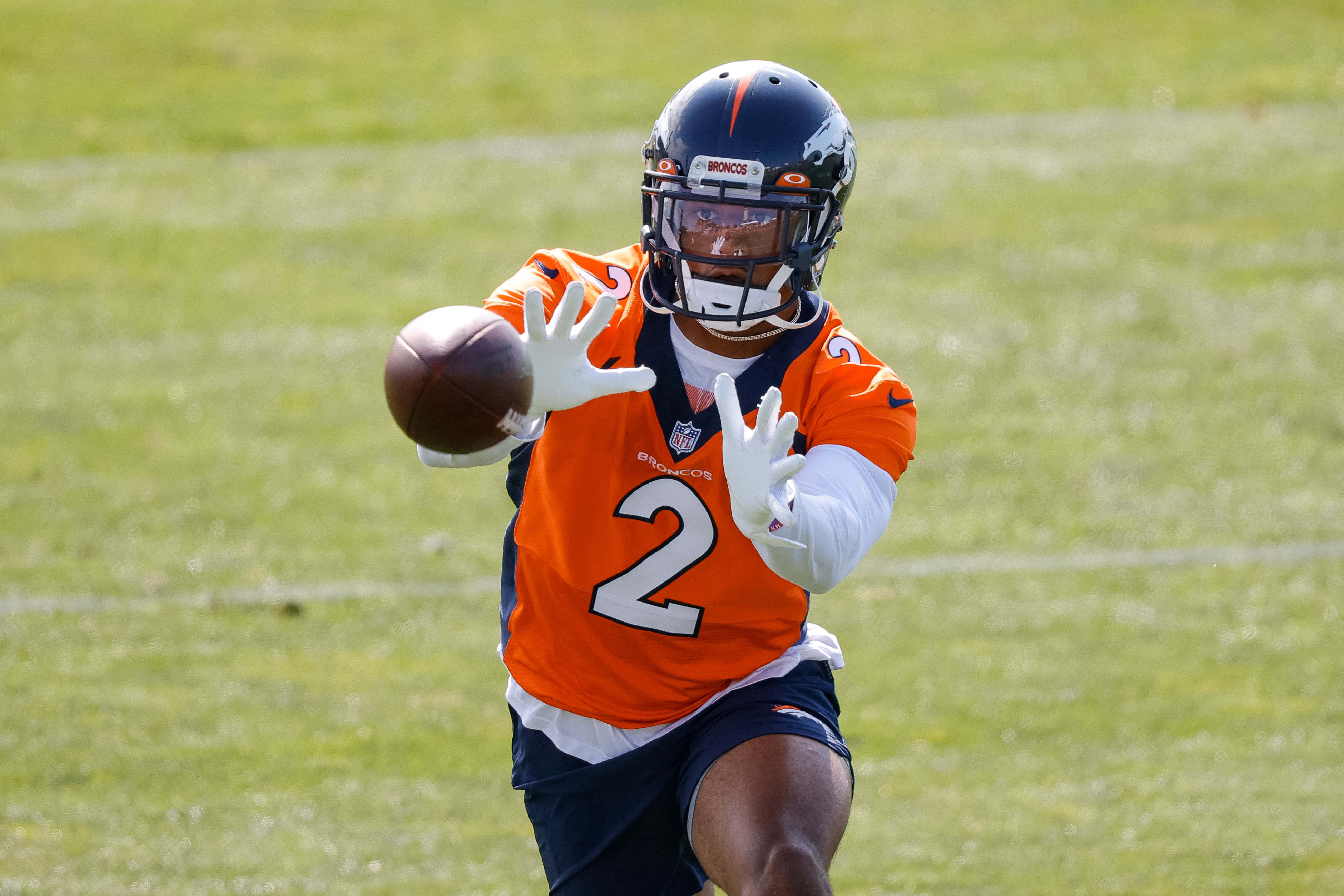 Early August, of a player's rookie season, is far too soon to label any draft pick a 'hit' or a 'bust.'
However, it's easy to see that the Denver Broncos 2021 first-round draft pick, Patrick Surtain II, is headed in the right direction.
He got his first work with the first-team defense, during which he made his first interception of camp off of Drew Lock and the first-team offense.
"I just read the quarterback's eyes and I was just looking for it," Surtain said of the play, after practice. "He sort of led me to the pick."
Surtain is doing a lot more than just coming up with splash plays for the training camp highlight-reel though. He's learning Fangio's defense much quicker than expected, something players and coaches marveled at last week, and he's learning how to play multiple positions within it.
"It's rare," Fangio said of Surtain's ability to play multiple positions so early. "It's rare that you would ask a rookie to do that, No. 1, and it's rare that he's been able to handle it and do it. Now, he's not perfected any of them yet, by any means, but we think he can and it's not too big for him."
That 'rare' talent opens the door for the Broncos to do a lot of different things defensively, as the esteemed defensive mind explained.
"We played six [defensive back]s some last year, a lot of teams do," Fangio said. "I think the way offenses are playing nowadays, the way they're lining people up, it's good to have that. When you have good players do it with, you'll do it more."
As was the case last week though, it's not just Coach Fangio who's impressed by how smoothly the rookie is transitioning to the NFL.
"He's handled [the transition to the NFL] like a pro," Chubb told the media on Monday. "He's been here. You've seen the guys say he's picking up things like he's a vet. I see nothing different. He's carrying himself with a confidence and a swag. That's what you love to see in a rookie, especially a DB. That position gets challenged a lot, whether it's deep balls or guarding the best athletes in the world. He's been doing a really good job with it and we're excited to see him when the season comes."
Although what Surtain is doing truly is remarkable, especially for a rookie, you would never know it talking to him.
"I'm just taking it day-by-day, learning every position just in case the team needs me in certain spots," Surtain said. "I'm just picking up on the playbook and translating it onto the field."
That's far from the bravado we often see at the cornerback position, but as Chris Harris Jr. taught Broncos Country, bravado isn't a necessity. Surtain may soon refresh the fan base's memory.