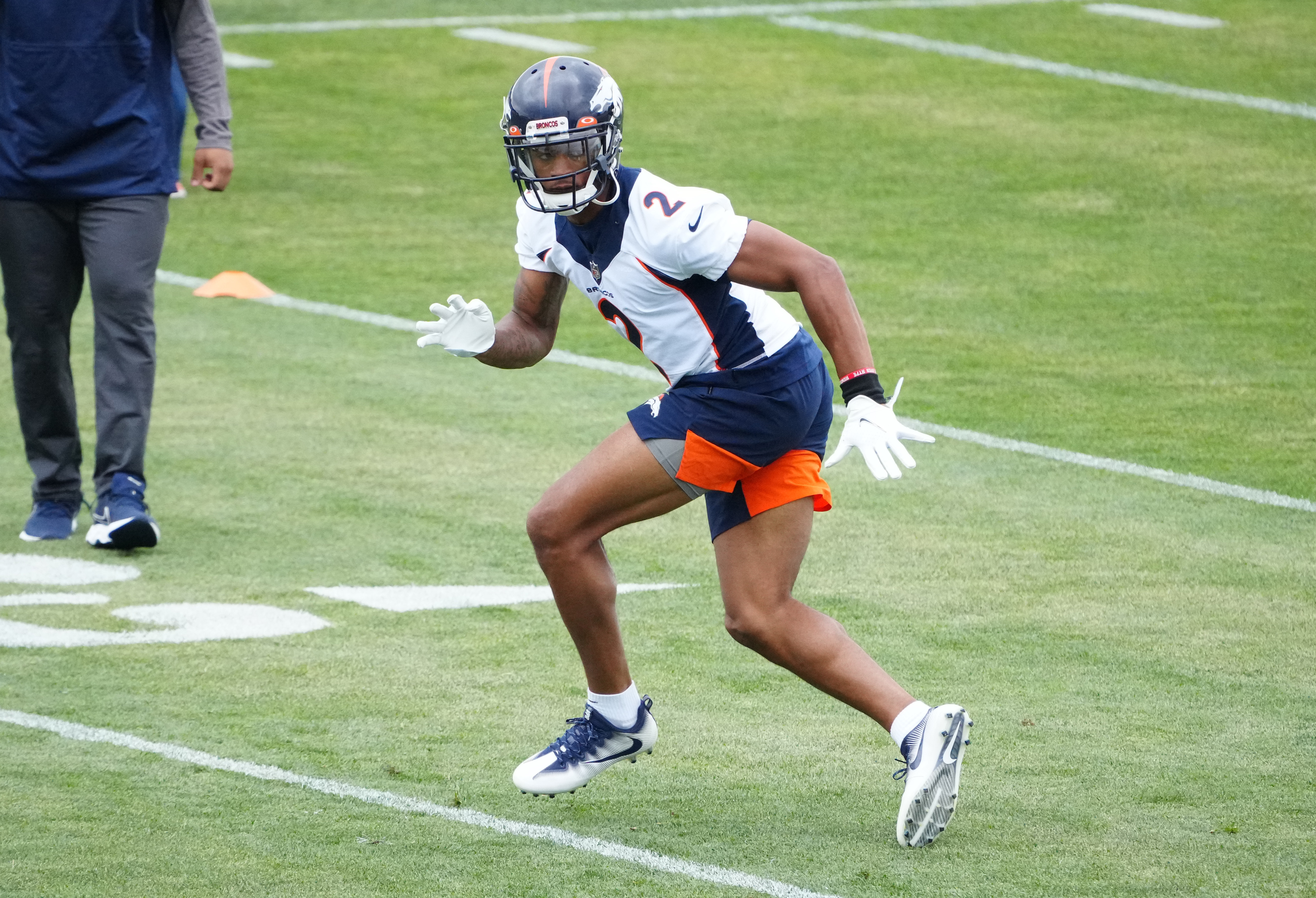 The first week of training camp for the Denver Broncos is almost over, and their first-round rookie, Patrick Surtain II, has been outstanding so far.
It's very easy to spot Surtain when one attends training camp, as he towers over the rest of the secondary room. Only Justin Simmons and Caden Sterns are in the same ball park.
Von Miller and Simmons weren't kidding when they dubbed Surtain, 'The Specimen."
Not only is Surtain a physical marvel for a defensive back, but he's adapting to the league especially quickly for a player at his position. Especially one tasked with learning the complex Vic Fangio defense.
"He is [ahead of the rookie curve] for sure," Ronald Darby told the media after practice on Friday. "He has a lot of natural abilities like getting his head back for the ball, playing the ball, just focusing on the ball. He gets up there, compete, press, play off the ball. [He's] patient, willing to learn, doesn't complain. He works hard."
Bryce Callahan echoed Darby's high opinion of the rookie.
Callahan has high expectations for the secondary, and Surtain will help the Broncos reach that mark, and he could do it soon. Callahan said that Surtain is among the rookies he's seen that have transitioned to the NFL the fastest, that he's already picking up multiple spots on the defense, and that he already looks like a veteran.
"His press technique [is the most impressive thing about him so far]," Callahan added. "He kind of looks like he's been in the league for a couple of years already. Real calm. He's got a lot going for him."
As camp progresses, it looks more and more likely that Surtain his going to play a large — no pun intended — and meaningful role in the Broncos defense, even as a rookie.