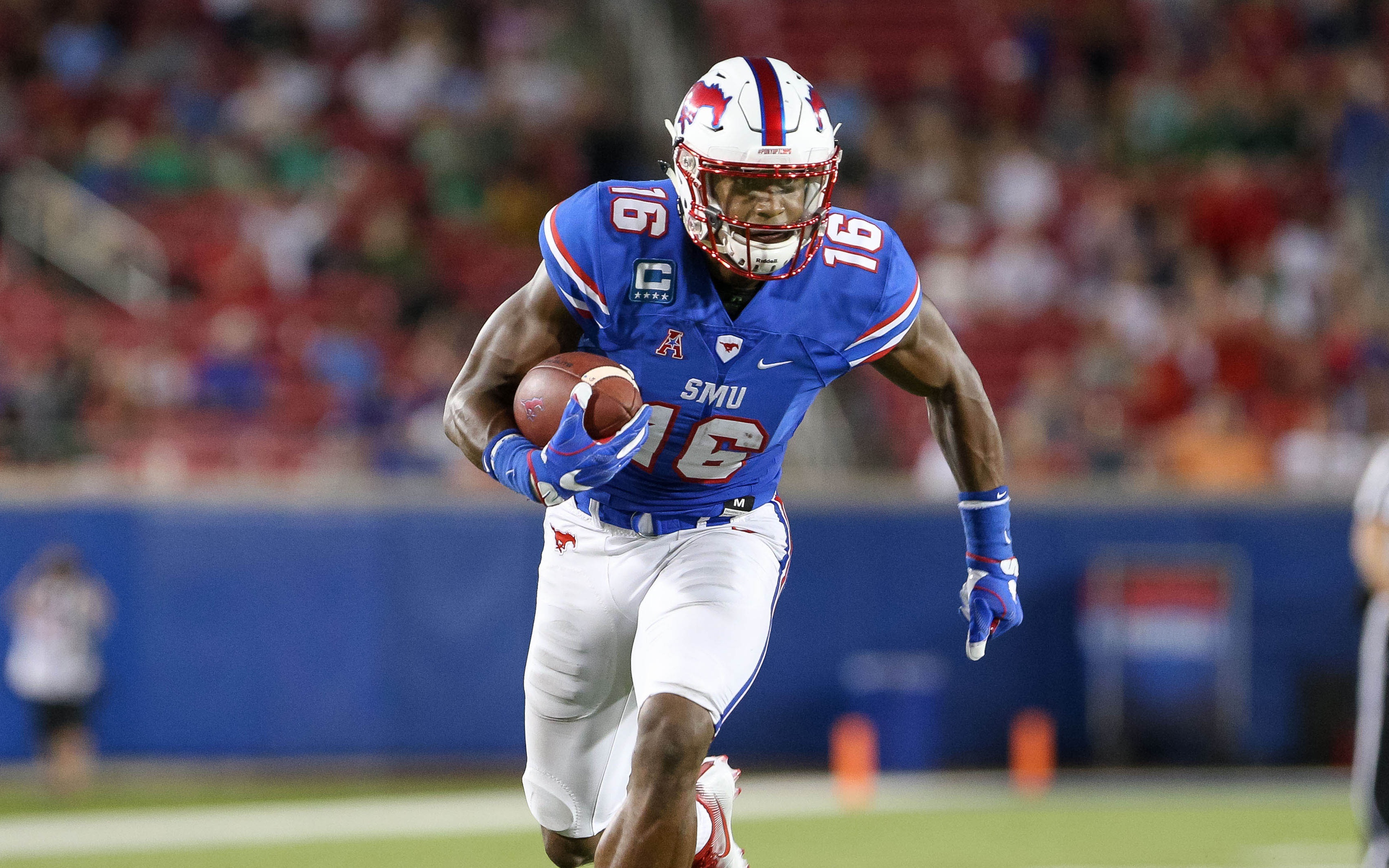 Paul Klee likes the Broncos draft picks, but his favorite by far is former Southern Methodist University wide receiver Courtland Sutton.
Klee joined Nate Lundy, Shawn Drotar and TJ Carpenter on Mile High Sports AM 1340 | FM 104.7  to talk about his favorite picks and what he thought about the draft overall.
Although the Broncos did not necessarily need to pick another wide receiver, Klee believes they will still be able to utilize Sutton.
"It's because the Broncos did not do what they've done the last several drafts, which is go for a position even though he might not be the best player available," Klee said. "I'm a big believer in the idea that you trust what you scouted, and they clearly had a first round grade on Courtland Sutton. They must've liked him, they must've had extreme fondness for him because they knew the Cowboys were trying to pick him up, and they went for it."
Klee also thinks that Demaryius Thomas would be willing to take Sutton under his wing.
"So, I do like this draft, and I like Courtland Sutton the most, he's my favorite pick of the draft. One because he's huge, two because he played well against good competition. He put up 100 yards against at Baylor, Baylor was good. He's had good games against good teams, and I think Demaryius is going to really help him, I do think Demaryius is a guy that will reach out to a younger guy and help him along. Even knowing that DT's probably on his last leg here in Colorado," Klee said.
Klee believes that the locker room needs an attitude change, and this draft is going to do exactly that.
"I couldn't tell you if Courtland Sutton can play, I don't know. I've seen him a couple of times, I loved his attitude, I loved his personality, his basketball background, I loved all that. That's what I was going for with this draft you had to reshape the attitude in the locker room, he's the perfect guy for that, so is most of this draft, but they're more than just a couple pieces away," Klee said.
Click here to listen to the full interview with Paul Klee, including what he thinks about Bradley Chubb, or listen in the podcast below.
Catch Mornings at 5280 every weekday from 7a-9a on Mile High Sports AM 1340 | FM 104.7 or stream live any time for the best local coverage of Colorado sports from Denver's biggest sports talk lineup. Download the all-new free Mile High Sports Radio mobile app forApple or Android.