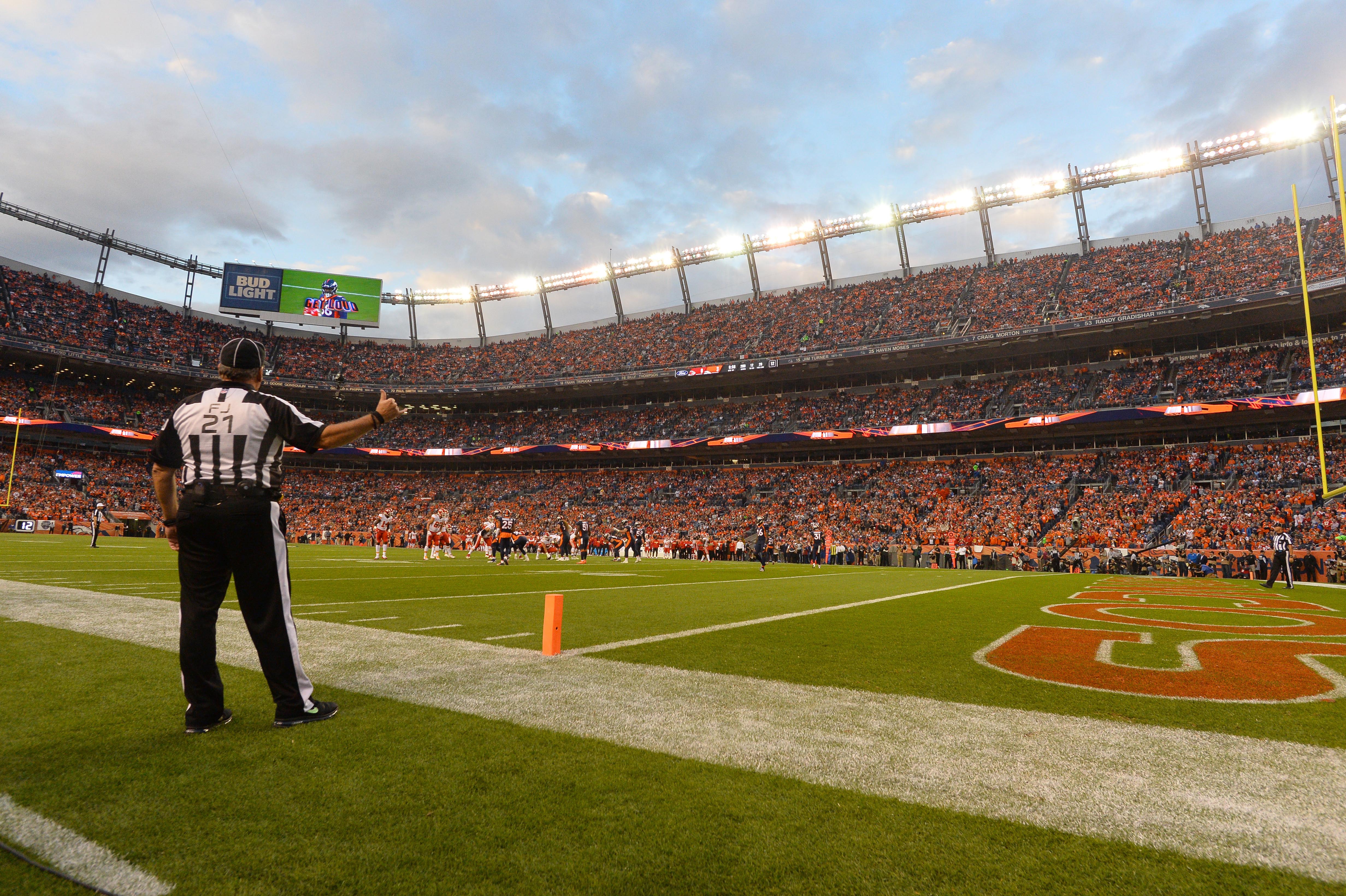 After suffering their Monday night loss to the Kansas City Chiefs 27-23, the Denver Broncos didn't mince words when it came to the officiating.
On a key play on 3rd-and-seven, Chiefs quarterback Patrick Mahomes came to the line of scrimmage, but as he set the play up, the play clock hit zero and should've triggered a five-yard penalty. Instead, no call was made and Mahomes hit Demetrius Harris for 35 yards to the Denver 11-yard line, setting up the game-winning touchdown.
Pretty clear, it's on zero. pic.twitter.com/BEzLXTlnsS

— x-Ronnie Kohrt (@RonnieKRadio) October 2, 2018
View on Broncos jumbotron. Clearly at 0. #4Broncos @CBSDenver pic.twitter.com/467M3K2qG7

— Michael Spencer (@MichaelCBS4) October 2, 2018
It was one of the many calls that had multiple Broncos frustrated, and they were not afraid to vent those frustrations.
"Seems like it's week-to-week, it's been bad… For all these calls. The two delay-of-games they missed. One in the third, one in the fourth. That big one right here at the end. It kind of [cost] us there," Domata Peko said after the loss. With emotions running high, Peko continued, stating his frustration about working hard each and every week, only to put the game in the hands of the officials.
"You work your tail off all week and it sucks to put the game in the hands of the refs and stuff for sh-t like that and stuff. That sh-t kind of pisses me off," Peko said.
"The tape don't lie? Why don't they call down to New York like they do on them damn late hits or whatever the hell? What the here kind of sh-t is that?"
When asked if an explanation was given to the Broncos players regarding the missed delay of game penalties, Peko says the official just missed it.
"He just said 'oh, we missed it,'" Peko said. "Well sh-t, you missed it and they got the first down. So what justice does that give us? They got to really clean that sh-t up, because it's really f-cking up the game."
Shane Ray on the no-call over the play clock: "They need to send that to New York and start getting that reviewed since they want to review everything. Make a rule about that."

— Nicki Jhabvala (@NickiJhabvala) October 2, 2018
Other Broncos also had strong words for the officials. Linebacker Brandon Marshall also was a part of the Bronco group that was told by the officials that they simply 'missed it.'
"The ref told us, the ref that was supposed to be watching it just missed it," Marshall said. "The ref said the guy that was responsible for watching the clock just missed it. Maybe he got caught up in watching the game, because it was a good game. But you got to do your job, man, that was huge. That was big."
Brandon Marshall on the blown delay of game call.

"How do you miss that?" pic.twitter.com/dGU5TU1Xm4

— Vic Lombardi (@VicLombardi) October 2, 2018