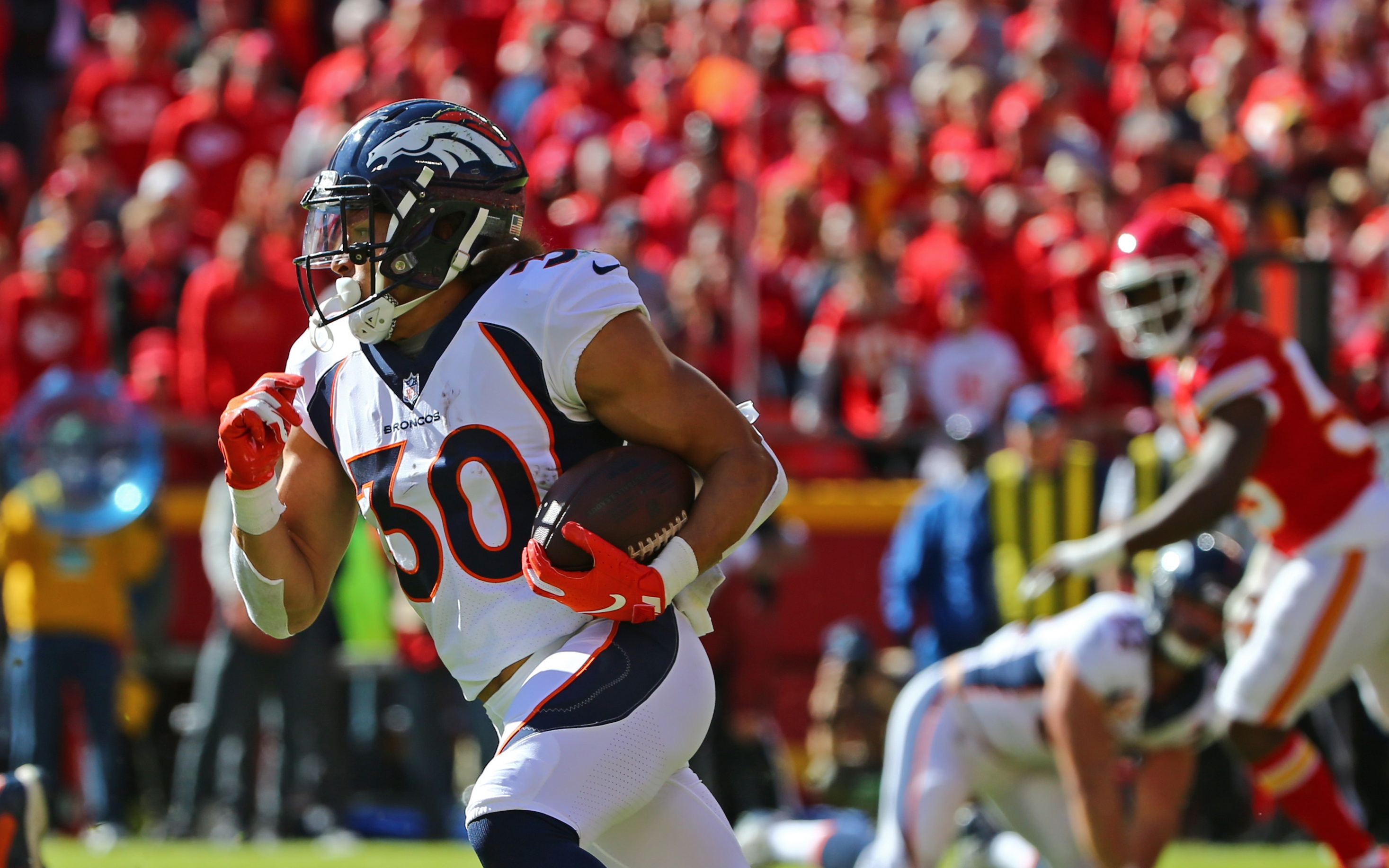 Are the Denver Broncos the most undisciplined team in the NFL?
At times, it's looked that way. They struggled in Baltimore, with 13 penalties, back in Week 3. And today's crucial AFC West game in Kansas City, it wasn't much better; Denver was called for 10 penalties for 83 yards.
But it wasn't just the large volume of penalties and the yardage which killed the Broncos in the 30-23 loss, it was the many massive plays in which those penalties wiped off the board.
To start the second quarter, Emmanuel Sanders caught a 22-yard pass but pushed off, negating that big play. Two plays later, Phillip Lindsay enjoyed an electric, 21-yard run; that was wiped away due to a hold by Connor McGovern. He also had a 10-yard screen pass catch and run which was, again, erased.
In all, Lindsay had 43 yards worth of runs and catches taken away due to penalties, some of which could have been easily avoided. Add in Sanders' interference and the others and that's 78 yards the Broncos gained, but then had taken away, on top of the 83 penalty yards.
Simply, sloppy play — all year long — can be blamed on the lack of coaching leadership. No doubting that.
But, there were some improvements from the Broncos coaching staff, too. Bill Musgrave called a much more creative game on the offensive side, mixing in an end-around, running the ball more with the potent Lindsay and attacking deep with Courtland Sutton just before halftime.
He also leaned more on the run game this week, even with Royce Freeman out and injured, allowing Lindsay and Devontae Booker to work against the soft Chiefs run defense. Denver finished by running the ball 35 times compared to 33 passes, a better balance considering their 5.1 YPC average is second-best in the NFL.
And head coach Vance Joseph made some smart calls, too. Down 16 in the fourth quarter, Joseph decided to go for it on 4th and goal. Then, after the TD pass from Case Keenum to Jeff Heuerman, Joseph elected to go for two, which would have made it an eight-point game. The Broncos failed on that attempt, but it was a smart coaching decision in the moment.
Still, due to lackluster coaching, these Broncos now have 56 penalties on the year, which will likely move them down into the bottom-third of the league.
But what it all equates to is this: Denver played their best game all year in terms of coaching, and the play-calling led to explosive offense we've rarely seen for the orange and blue this season.
However, that lack of leadership and teaching led to an inexcusable excess of penalties once again, which took the Broncos out of the game. Denver legitimately had a shot at beating 7-1 Kansas City, at Arrowhead, in a must-win game for the Broncos.
Instead, they leave wondering what could have been while falling to 3-5 on the season, basically out of the AFC West race at this point.