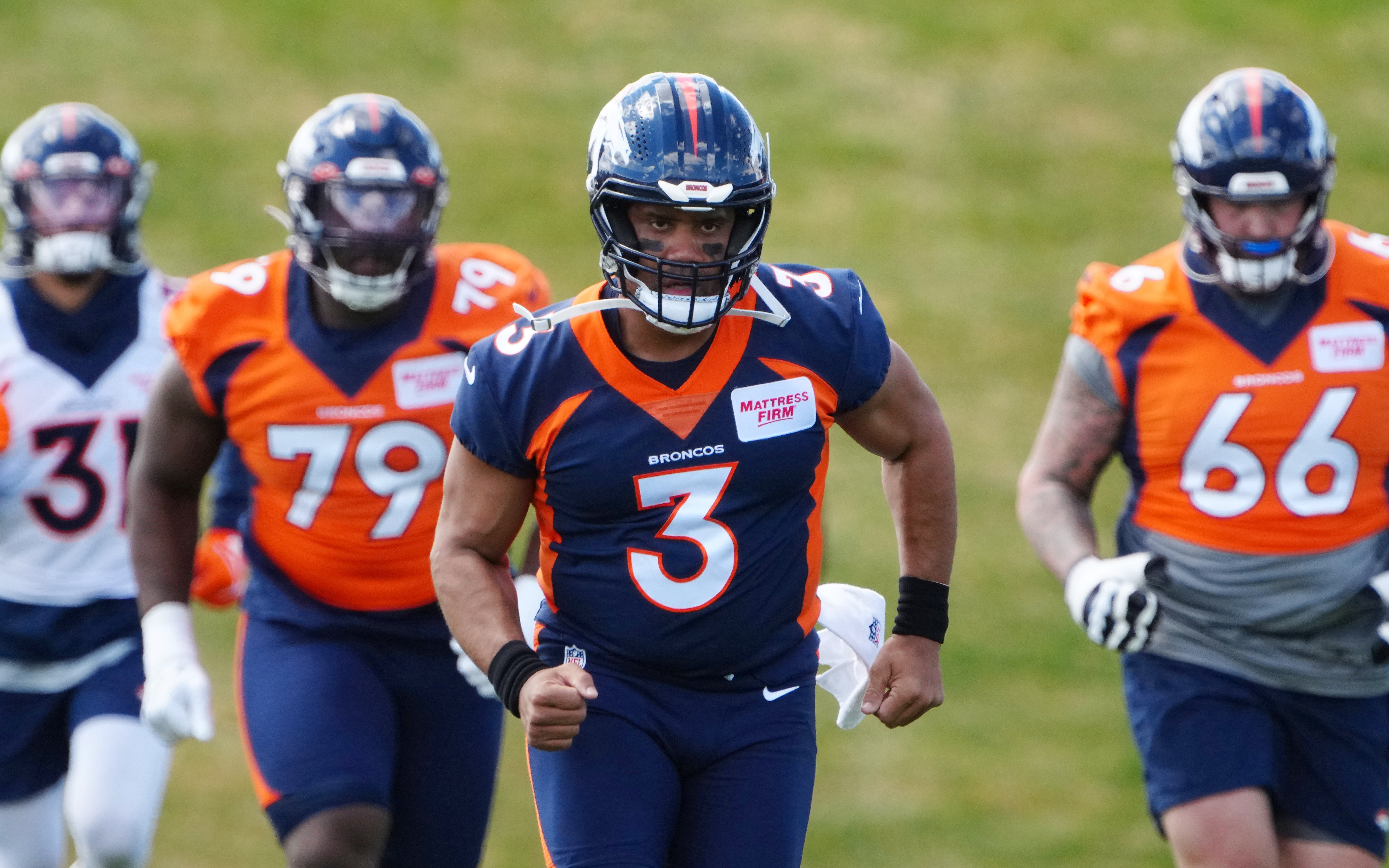 After many teases, the NFL's official schedule release day has finally arrived!
Following a 2021 season that had only the league-guaranteed one Thursday Night Game and a last-minute Sunday Night addition, the Denver Broncos will have six primetime games in 2022, including one on Christmas Day. 
To announce the news, the Broncos had some fun on social media with Russell Wilson, Peyton Manning, Nathaniel Hackett, and a cameo from John Elway, mirroring their announcement video last season. 
There's a new S̶h̶e̶r̶i̶f̶f̶ intern in town. 🤠 pic.twitter.com/dFR5JC9r3C

— Denver Broncos (@Broncos) May 13, 2022
In total, the Broncos will have eight home and nine away games.
However, one of their away games will be played in a neutral location. The team will travel to London in Week 8 to face the Jacksonville Jaguars.
LET'S RIDE. 🐎 pic.twitter.com/ssgc2LCQQd

— Denver Broncos (@Broncos) May 13, 2022
Like last year, Denver's schedule has a slew of relatively easy games in the first eight weeks. However, after their bye week in Week 9, they'll be up against some much stauncher competition. In what is guaranteed to be a bloodbath for a spot in the playoffs, the final six weeks are especially daunting. 
To start it all off in the preseason, Denver will host the Dallas Cowboys in Week 1 of the before traveling to Buffalo for Week 2 and then host the Minnesota Vikings in the last contest of the preseason.
Denver's regular season will start away against Wilson's old team, the Seattle Seahawks. It'll be a reunion for many as former Broncos quarterback, Drew Lock, is currently projected to be Seattle's starter. Then they host the Texans in a chance to start the season 2-0 before hosting the strong San Francisco 49ers in Week 3 on Sunday Night Football. 
In Week 5, the Broncos host the Colts on Thursday Night Football, and that's followed by the Chargers in LA on Monday Night Football the next week. That's a nice 10 days off in between games.
In the final six games, the Broncos will go up against the Kansas City Chiefs twice and the returning Super Bowl Champs, the Los Angeles Rams. The grand finale will be against Justin Herbert and the Los Angeles Chargers, who made a plethora of moves this offseason to strengthen their team.
While the final portion may seem too intimidating for some, Wilson couldn't be more excited. In his first press conference with the Denver Broncos, when he was asked about the staunch competition in his new division, Wilson said, "When it comes to the AFC West, I wanna play against the best…I don't fear anything, so I'm looking forward to it."
Not only will Wilson get to face the best, but he'll also get to do it in front of the game's biggest audiences!
Here's another, different look at the entire NFL schedule:
It's HERE!!

The 2022 NFL Schedule Grid 👀

• color coded w day & location
• formatted to save as phone background

Plus analysis featuring:

• quirks of the 2022 schedule
• toughest & easiest schedules
• tons of insights & nuggets

Read:https://t.co/TAlNMmLbB4 pic.twitter.com/NXG0PZ0ahS

— Warren Sharp (@SharpFootball) May 13, 2022