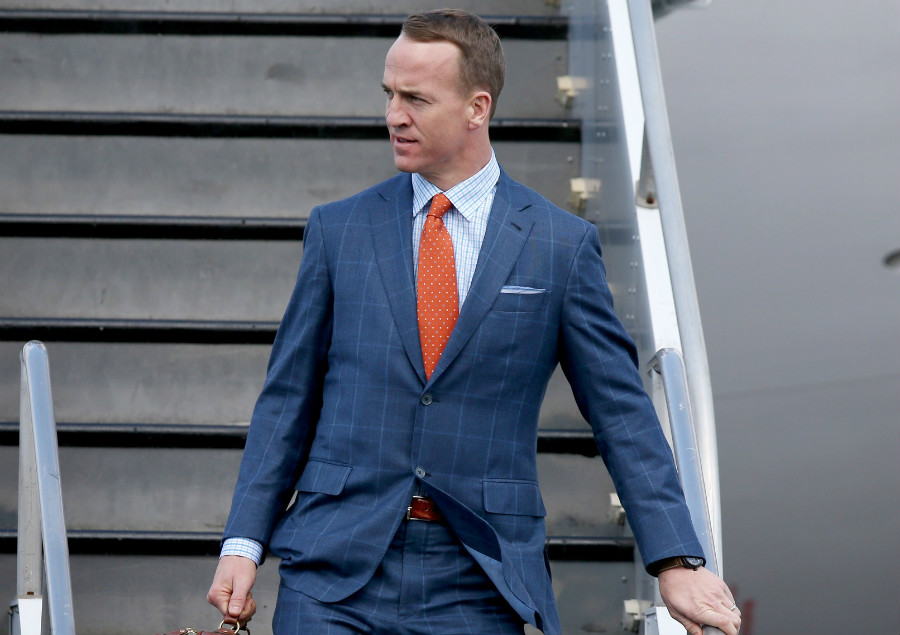 [adrotate banner="75″]
As our own Casey Light detailed earlier on Monday, the Denver Broncos are a stylish group of guys. In fact, Sports Illustrated named the Broncos the best-dressed team in the NFL.
Obviously, that fashion sense is headlined by guys like Von Miller, Demaryius Thomas and T.J. Ward, but there may be some competition coming from within. While Peyton Manning likes to rock more of the "Classy Dad" look, he's upping his style recently, and the cool points are coming with it.
Ayyy!! Peyt rocking some ice!! pic.twitter.com/734QgGFWaV

— Lord's of the AFC (@BroncosRT) January 31, 2016
Look at Manning with the bling bling!
He may be 39, but this guy continues to surprise. Apparently, you can teach an old dawg new tricks!