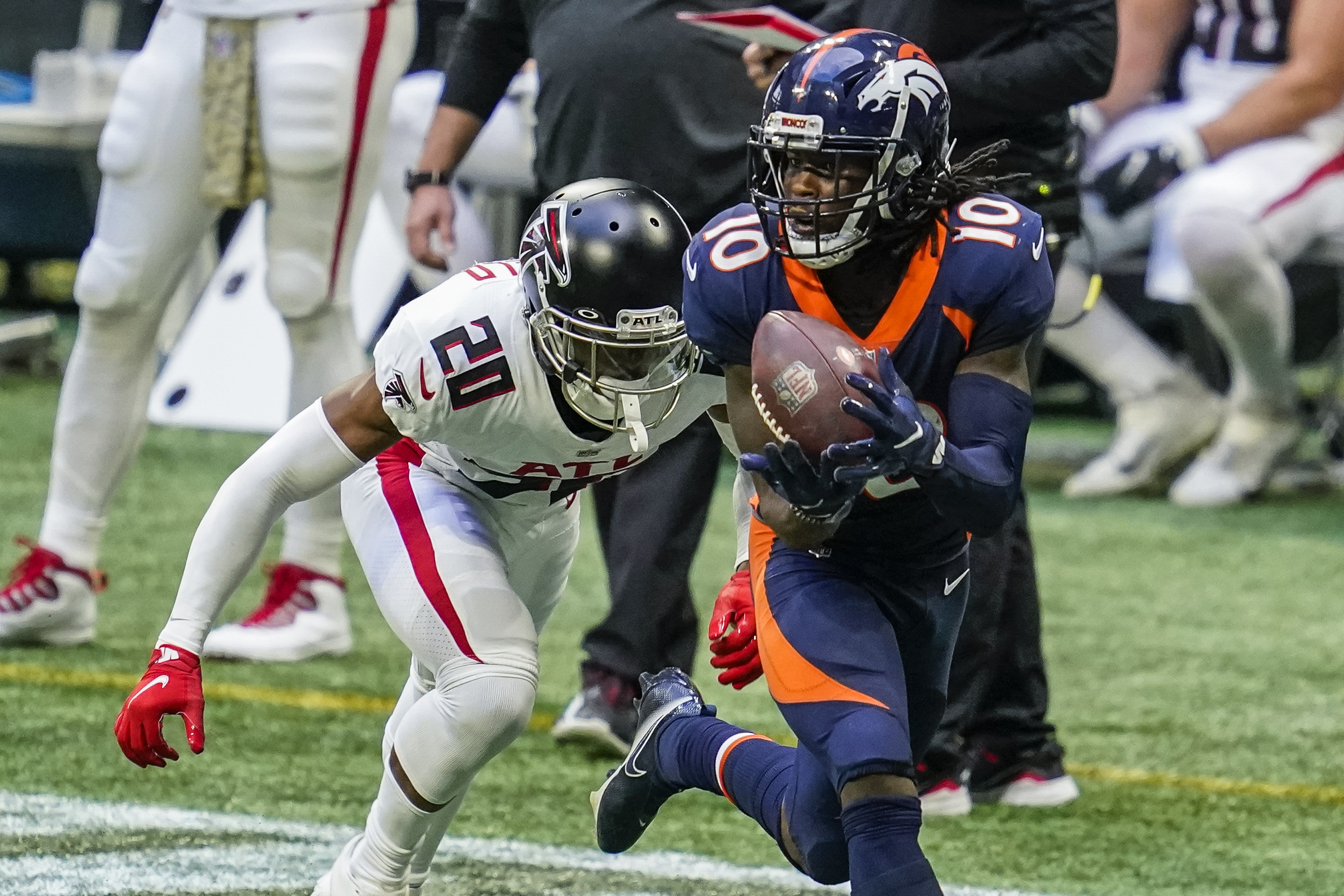 Evaluating Jerry Jeudy's rookie season has been tough, considering he's certainly being limited by the floundering offense which surrounds him, yet he's still looking like a future star and potential superstar at the position.
Pro Football Focus lends a helpful hand in that evaluation though, with an article grading every first-round pick's performance so far this season.
Jeudy earned a grade of 68.3, ranking tenth among first-rounders overall, and third among first-round wide receivers.
"Jerry Jeudy's abilities are in danger of being squandered by Drew Lock if the young quarterback can't find a way to up his game," PFF analyst Sam Monson said of Jeudy and of Lock, who currently ranks 30th in PFF grades among the 33 quarterbacks who have taken at least 150 snaps this season.
"Jeudy saw eight passes come his way against the Raiders, catching four for 68 yards," Monson wrote. "He was routinely wide open against the Las Vegas secondary, only to see the ball not come his way or not come close enough for him to have a real chance at making the catch."
Monson is right that relying on Jeudy is something we definitely need to see more of from Lock, considering he's averaging 2.7 yards of separation from his coverage man on average so far this season. That puts him in the same range as speedster deep threats like Will Fuller and D.K. Metcalf.
"Jeudy is already one of the best route-runners in the game — the more passes that come his way, the better for Denver's offensive chances," Monson concluded. "He struggled early in the season with drops, but he has just one in the past month of play."