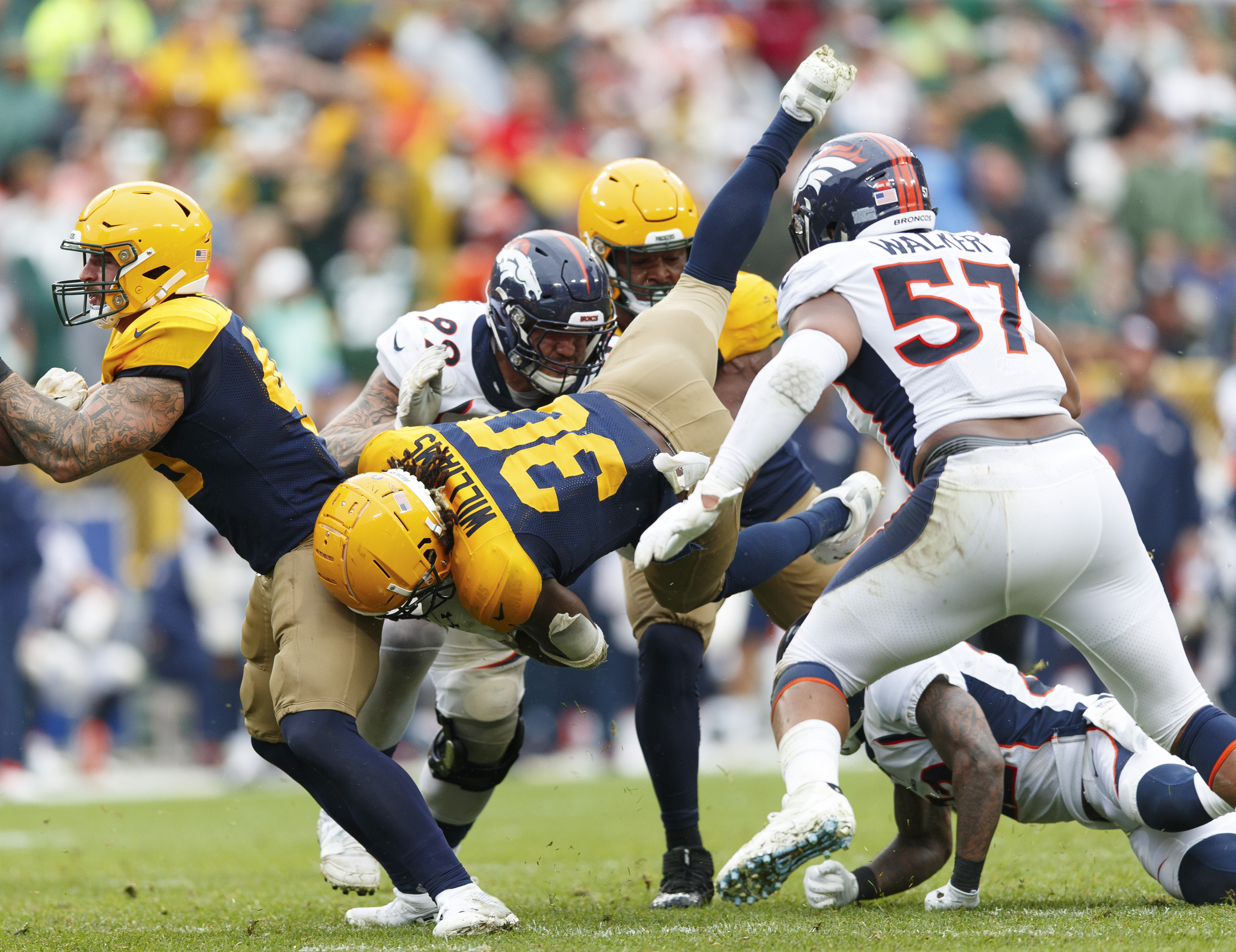 It's Week 4 and the Broncos are headed back to Denver to defend home turf against the Jacksonville Jaguars.
The Broncos have had a rough start to the season, opening 0-3 for the first time since 1999. It appears that the Broncos should get a chance to breathe against the lowly Jaguars, but could the Jaguars be a snake-in-the-grass after upsetting Tennessee, and just barely missing their opportunity to upset Houston on the road?
Let's take a peek at PFF's advanced analytics to find out.
Minshew Mania is real
Some Broncos fans may look ahead at the upcoming matchup with the Jaguars and see it as a great game to right the ship. With rookie sixth-rounder Gardner Minshew in the lineup, the Jags don't stand a chance right?
Not so fast. Per Pro Football Focus, Minshew is playing better than almost every quarterback the Broncos have faced this season, earning an overall grade of 77.1 and a passing grade of 75.6.
For comparison's sake, Aaron Rodgers currently sits with grades of 74.4 and 75.0 respectively, while Mitchell Trubisky holds grades of 47.2 and 49.0. The lone quarterback the Broncos' have faced that is outplaying Minshew, Derek Carr, narrowly edges the product from Washington State out with grades of 77.8 and 77.0, and it should be noted that Carr scorched the Broncos in their Monday night matchup.
If the Broncos aren't careful, Sunday's matchup with the Jaguars could closely resemble that Raiders game where Carr completed nearly 85% of his passes, as Minshew has been one of the most accurate quarterbacks in the league.
His adjusted completion percentage (accounts for throwaways, drops, spikes, etc.) of 81.4 percent is second in the NFL only to Dak Prescott (81.7).
Fournette stuck in quicksand
Garett Bolles' tenure in the Mile High City has not only been disappointing for him and the Broncos' organization, but to the entire city of Denver.
That being said, as disappointing as Bolles has been, at least he isn't Leonard Fournette.
Imagine if in 2017, rather than taking a left tackle 20th overall, the Broncos decided to take an outdated style of running back fourth overall. Then imagine that running back struggles to stay healthy; ends up being, at best, the fourth-best running back in his draft class and one of the very least productive backs in the league. And, while in need of a quarterback, your team passed on both Patrick Mahomes and Deshaun Watson for said running back.
Yikes.
In fact, calling Fournette just one of the least productive backs may be generous, as in 2019, no running back has been worse. Among the 43 backs with at least 20 carries, Fournette ranks 43rd with a grade of 49.3.
The most concerning stat surrounding Fournette, though, is directly tied to his best play of the season. Despite gashing the Titans for a 69-yard run, Fournette finished the game with 66 yards on 15 carries, meaning that 69-yard run accounted for more than 100 percent of his yardage from that game. The concerning part comes when you look at his season rushing totals, where that single run accounts for nearly 40 percent of Fournette's yards this year.
PFF's "Breakaway percentage" metric measures what percentage of a running back's yards come on big plays (runs that gain more than 15 yards). That 40 percent figure is eighth-highest among backs with at least 20 carries, despite Fournette having only one carry that qualifies as a "breakaway." Every other running back in the top 20 has multiple runs accounting for their breakaway percentage.