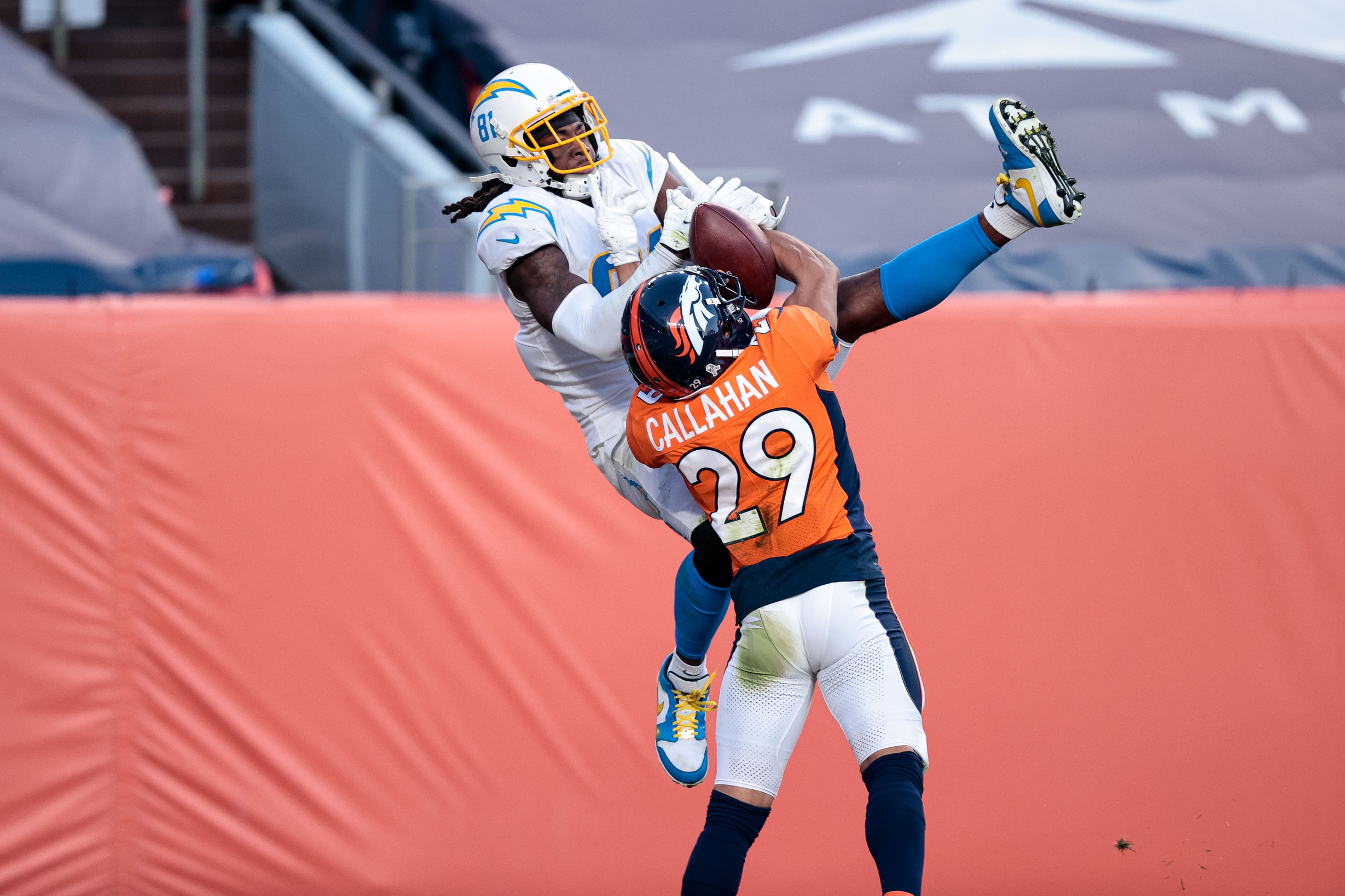 Before the season started, Pro Football Focus released rankings of every position group in the league. With the regular season now over, they released an updated set of rankings based on how teams performed this year.
First, we'll took a look at PFF's ranking of the Broncos' secondary.
One might expect that the Broncos would rank fairly low on the list because they were starting two street free agents and a third-round rookie at cornerback by season's end.
However, the Broncos elite safety tandem and top-three cornerback Bryce Callahan managed to carry the rest of the unit to being ranked 12th.
"Denver had one of the best, if not the best, safety tandems of the 2020 season," PFF analyst Anthony Treash wrote. "Kareem Jackson and Justin Simmons ranked fifth and seventh, respectively, among 91 qualifying safeties in coverage grade. This made it back-to-back years in which they each were among the NFL's 10 highest-graded safeties."
As great as Jackson and Simmons are, they are the oft-praised heroes of Denver's defense — and rightfully so. However, Callahan was one of the league's truly elite corners this season, but didn't get the love he deserved.
Callahan ranked first among cornerbacks with at least 500 snaps in yards allowed, yards per reception allowed, yards after catch allowed, passer rating when targeted, and third in yards per snap allowed. Callahan also was one of just three cornerbacks to not be penalized this season, and the only cornerback in the league to not allow a touchdown in coverage (Min. 500 snaps).
Fortunately, PFF gave Callahan his due.
"Still, neither was the most valuable player for Denver's defense. That honor went to Bryce Callahan, who generated more wins above replacement than anyone on the offensive side of the ball, too," Treash wrote. "He played in 10 games this season and spent time both in the slot — his normal position prior to his time in Denver — and on the outside. Regardless of where he lined up, Callahan made plays. The 5-foot-9, 188-pound corner was the third-highest-graded player at the position this season."