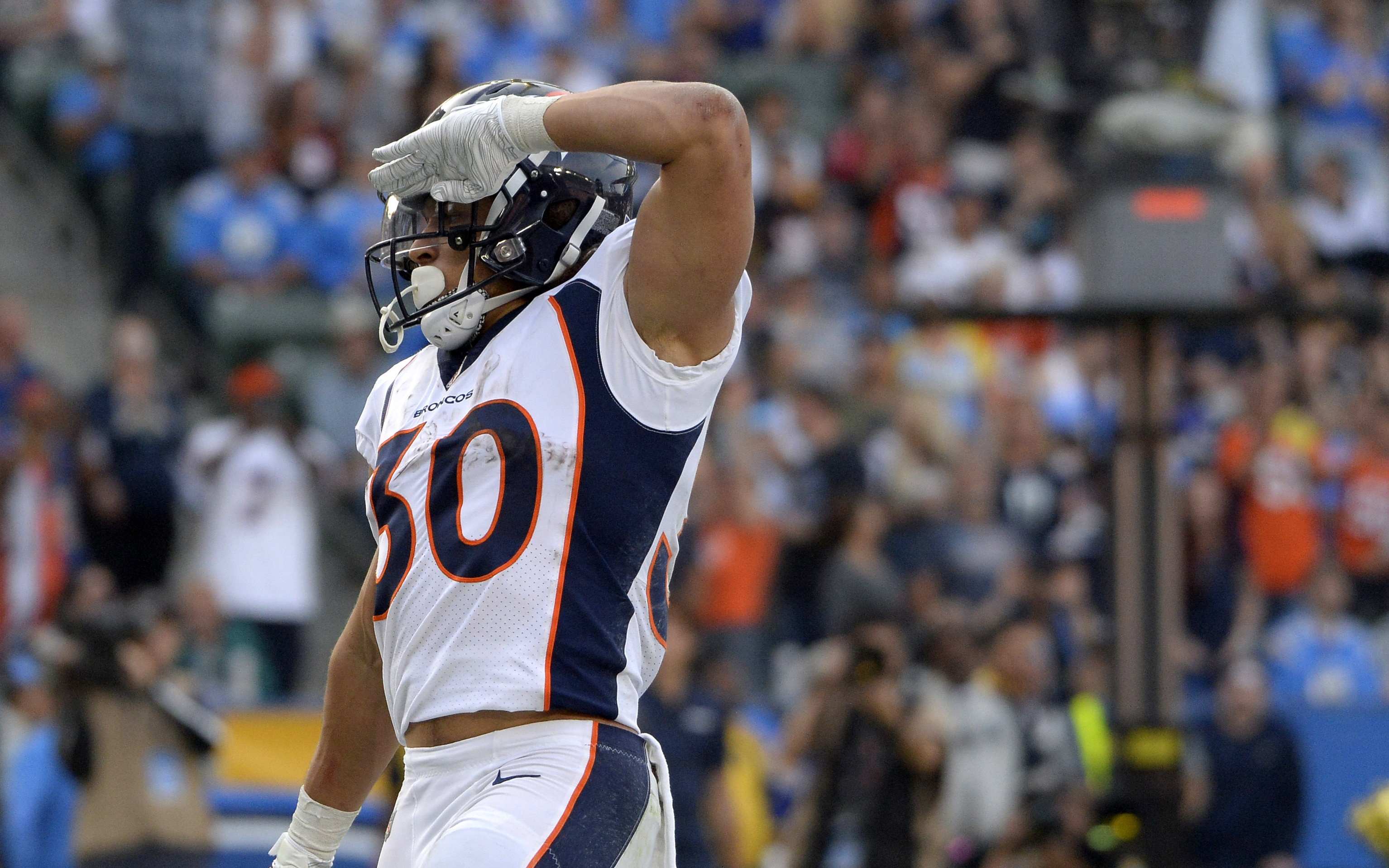 By Aniello Piro (@MeidaByAP) 
Denver Broncos running back Phillip Lindsay joined Danny Willimas and Geoff Girsch of Mile High Sports radio AM1340 | FM 104.7 to discuss what Broncos fans can expect next season and the impact his father had on molding his career from a young age.
"Bronco country and Bronco fans deserve a lot more from us, and that's what they will get next year," Lindsay said. "We are going to get back to the winning ways. It takes some time and there are some growing pains when you have a lot of young men. We are going to get back to it, get everybody healthy so we can make a run for the Super Bowl."
Lindsay was one of the lone bright-spots in what was a putrid season for the Broncos in 2018. The 24 year old Denver native rushed for 1,037 yards and scored 10 touchdowns in his rookie year.
The former Denver South Rebel and University of Colorado Buffalo was influenced by his father, who coached him throughout his childhood, to become a running back.
"That was my biggest role model growing up because he was a running back," Lindsay said "My uncle and my father were the reasons why I wanted to be running back. They had some film that was black and white that I use to watch of my father in high school. That's where it all started."
***
Click here to listen to the full interview with Lindsay, including his thoughts on representing the state of Colorado on a national level.
Catch the Smile High Morning show with Willimas and Girsch every weekday from 9a-11a on Mile High Sports AM 1340 | FM 104.7 or stream live any time for the best local coverage of Colorado sports from Denver's biggest sports talk lineup. Download the all-new free Mile High Sports Radio mobile app for Apple or Android.