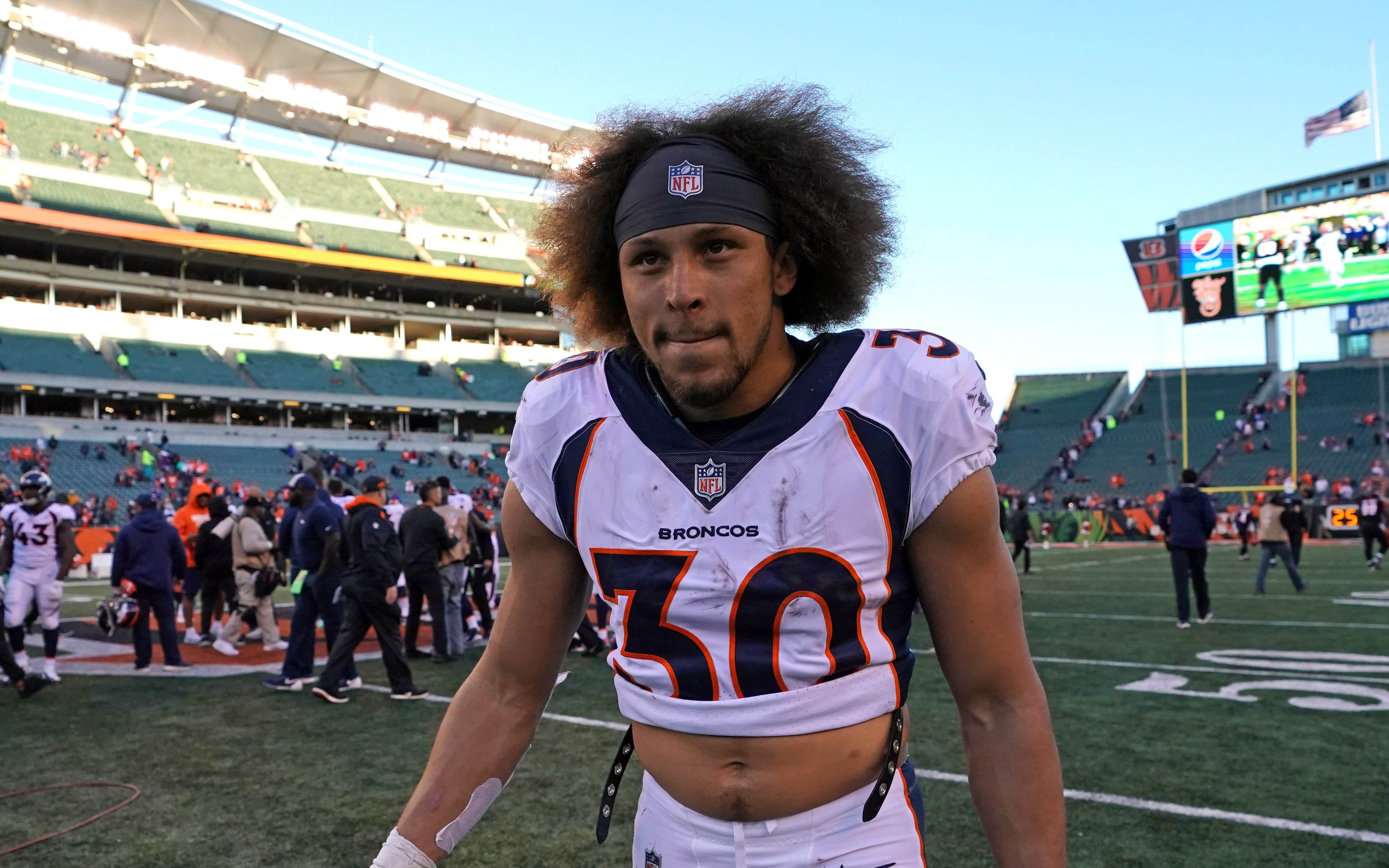 Phillip Lindsay isn't just earning praise for being a rookie, but now he's being recognized as the best offensive player in the entire AFC.
Lindsay, who's been up for AFC Rookie of the Week multiple times, has just won AFC Offensive Player of the Week for his dominant performance in the win over the Cincinnati Bengals. Before the win, we called for a heavy dose of Lindsay, and that did indeed result in the victory.
Last week, Lindsay ran wild for 157 yards and two touchdowns — each career-highs — in the must-win game, propelling the Broncos to the win over the Bengals and keeping Denver's playoff hopes alive. The rookie running back was able to hit that career-high in yards on only 19 carries, resulting in an outrageously good 8.3 yards per carry for the game, and pushing his YPC for the season to 6.1, the best in the NFL.
That amazing performance made Lindsay only the 10th undrafted rookie to take home the conference award, and he's the first offensive undrafted rookie to win since running back Samkon Gado in 2005.
Not only that, his spectacular 8.3 yards per carry was significant, too. It was the third straight week Lindsay went over the 7.0 YPC mark, the first time that's happened in 11 years, when Fred Taylor accomplished the feat in 2007. You have to go all the way back to 1993 and Hall of Famer Jerome "The Bus" Bettis to find someone who also ran that well in their first year of action.
For the Broncos specifically, rewind back to the year 2000 for rookie Mike "The Marine" Anderson's amazing 251-yard and four-touchdown performance against the New Orleans Saints. That was the last time a rookie running back for Denver won the award. That particular game was so special for Anderson, his cleats were sent to Canton, OH and the Hall of Fame.
Lindsay becomes the third Broncos player to win a conference player of the week award, with Emmanuel Sanders taking it home in Week 7, Von Miller in Week 11.