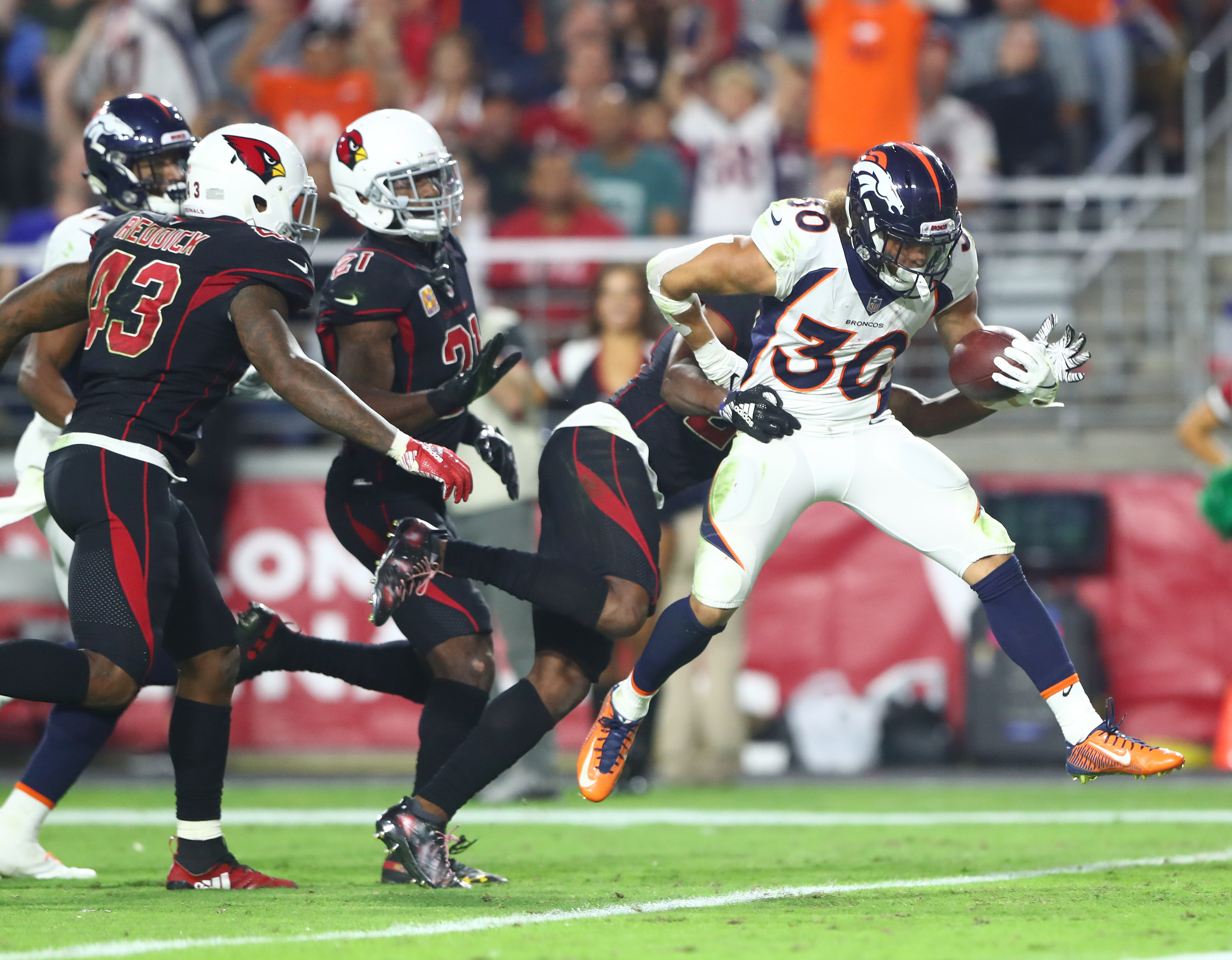 After falling to 2-4 on the year, the Denver Broncos desperately needed a win to salvage the 2018 season. A matchup on the road against the struggling Arizona Cardinals on Thursday Night Football presented a golden opportunity for the Broncos to snap its four game losing streak.
The Broncos not only got the win, but did so in dominate fashion as they blew out the Cardinals, 45-10.
The team looked like it was firing on all cylinders for the first time all season, dominating on both sides of the ball. On offense, the Broncos were led by rookie running back Philip Lindsay, who had one of his strongest performances of the season.
Denver used the versatile back early and often Thursday Night, clearly making it an emphasis to get to get Lindsay the football. The former CU star did not disappoint and took advantage of the chance to shoulder the workload in the backfield. Lindsay led the team with 14 carries for 90 yards, and also played a key role on special teams.
The rookie running back's night was highlighted by a 28-yard touchdown run, where he broke multiple arm tackles and carried All-Pro cornerback Patrick Peterson into the endzone.
Thursday night's performance was another extension of what has been an incredible rookie season for Lindsay. From going undrafted to becoming one of the league's most productive running backs, Lindsay's story continues to be an exciting one for the Broncos faithful to follow.
Lindsay's 14 carries were only one more than fellow rookie, Royce Freeman's 13. However, Lindsay's 90 yards and 6.3 yards per carry were significantly higher than Freeman's total of 37 yards on 2.8 yards per carry.
Lindsay entered Week 7 as Pro Football Focus' third-highest graded rookie running back, and now has 436 rushing yards this season, which currently ranks seventh in the NFL. So far this season, Lindsay has handled everything the Broncos have thrown at him. As his role in the offense continues to expand, it appears the hometown kid is a star in the making.
With ten days to prepare for a rematch against the Kansas City Chiefs, it will be interesting to see how the Broncos use Lindsay in the game plan next weekend. Another big night from Lindsay would certainly increase Denver's chances of stealing a win against the red-hot Chiefs.