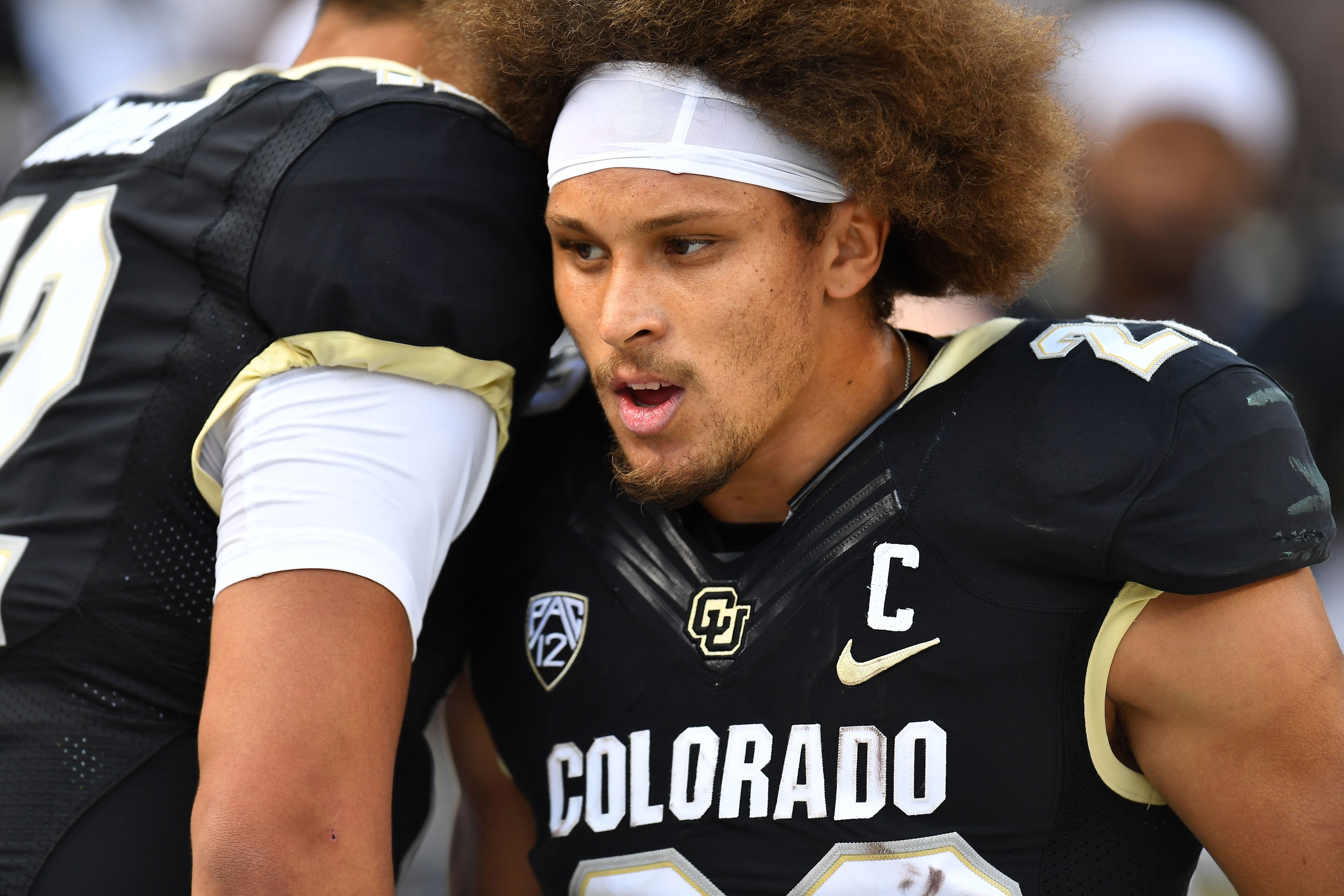 Former Colorado Buffalo running back Phillip Lindsay is an NFL prospect hoping for the chance at a football future at the next level and is not going to let a lack of an invitation to the NFL Combine stop him.
The Denver-native grew up playing at Denver South, moved on to be a Buffalo at Colorado and now uses his lack of NFL combine invite as motivation for his career.
In an interview with Eric Goodman and Les Shapiro of Mile High Sports AM 1340 | FM 104.7, Lindsay says the lack of an invite will be a chip on his shoulder as he wants to show future non-invitee's that you can have a great NFL career without the NFL combine.
"I'll be able to show an example of 'you don't need to go to the combine to have a great NFL career,'" Lindsay said. "To show people that you deserve to be there and deserve to be playing at the next level."
Lindsay says not being invited to the combine will carry into his NFL career as motivation and another chip on his shoulder.
"I'm going to carry it on into the NFL and it just adds another chip on my shoulder, and just prove people wrong. Prove everyone wrong and prove the doubters wrong."
Click here to listen to the full interview with Phillip Lindsay, including what he had to say about the draft, his motivation and more, or listen to the podcast below.
Catch Afternoon Drive with Goodman and Shapiro every weekday from 4p-6p on Mile High Sports AM 1340 | FM 104.7 or stream live any time for the best local coverage of Colorado sports from Denver's biggest sports talk lineup. Download the all-new free Mile High Sports Radio mobile app for Apple or Android.