 Featured Image Credit: Jered Gruber
Taylor Phinney and Nathan Brown are two of only three Americans that rode in the 2017 Tour De France. Both are Colorado natives riding for the UCI ProTeam Cannondale-Drapac and both rode into Paris with pride on Sunday after making it through the tour's grueling 21 stages.
For Phinney, finishing his first Tour De France has been a goal since he was a kid watching his two-time Tour De France stage winning father, Davis Phinney, compete.
After breaking his leg in 2014 by crashing into roadside barriers while with BMC Racing during the U.S. Championships, Phinney didn't know if riding on a high-level would ever be possible again.
"Riding the Tour de France was one of my childhood dreams," the Boulder native told Cycling News reporters.
"I was unsure I was able to race a Grand Tour again after I broke my leg, but I did it. Now I need time to let it all soak in so that I can enjoy it after the pain of making it through."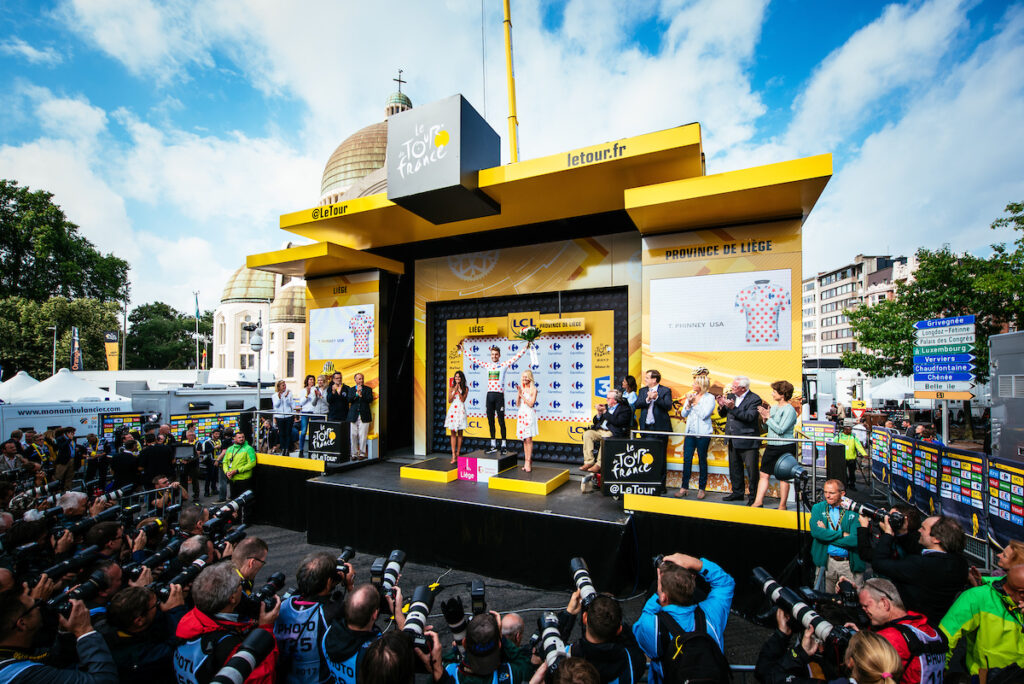 Despite still undergoing therapy on his recovering left leg, Phinney was able to impress early on in the Tour. Phinney earned the prized polka dot climber's jersey at the end of Stage 2, making him the first American to appear on a podium since 2012.
Phinney, who is not new to big-name stages, has had an impressive riding career. A 2012 Olympian and 2014 Dubai Tour Champion, Phinney knows how to push through the pain when it is time to perform.
Phinney finished his first Tour De France 161st on the general classification list.
"I'm excited to be done, and now I'm waiting for the moment of going into Paris. I think it'll be a defining moment of this Tour de France for me, and the team," Phinney told Cycling News.
Teammate Nathan Brown, who also made his first Tour De France appearance, led the three American racers to the finish line, finishing 43rd on the general classification list.
Brown, who reached as high as 38th overall during the race, also reached the podium early on. Following Phinney's lead, Brown won two consecutive polka dot climber's jerseys in Stages Three and Four.
For the former 2013 Tour de Beauce yellow (fastest rider) and green (most points) jersey winner, the Tour De France was a huge milestone.
Both racers also contributed to their Colombian teammate Rigoberto Uran in earning a second-place finish. Teammate Andrew Talansky, the only other American in the 2017 field, finished 49th.