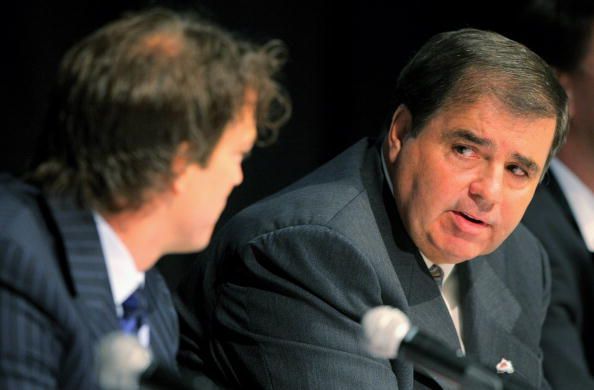 Former Avalanche general manager Pierre Lacroix passed away, it was announced by the team Sunday.
Once a player agent, Lacroix, 72, was hired as the GM of the Quebec Nordiques in 1994. He followed the team to Denver when the Nordiques relocated and held the position for the Avalanche for 11 years.
Lacroix was an iconic figure for the Avalanche. Just two months after Colorado's inaugural season, Lacroix traded for one of his former clients, Patrick Roy, who helped lead the Avalanche the western conference final six times in their first seven years.
Along the way, Lacroix traded for multiple All-Stars such as Theoren Fleury, Rob Blake and Raymond Bourque.
From the Colorado Avalanche's public relations
DENVER – The Colorado Avalanche hockey team today released the following statement on the passing of former general manager and team president Pierre Lacroix.
It is with great sadness that the Colorado Avalanche organization has learned of the passing of Pierre Lacroix. Pierre was the architect of the Avalanche's two Stanley Cup championships, which included the city of Denver's first major sports championship in 1996. Pierre was instrumental in not only the team's on-ice success but also building the Avalanche brand into what it is today. His legacy reaches far beyond the NHL level and his impact can be felt throughout all of youth hockey in the Rocky