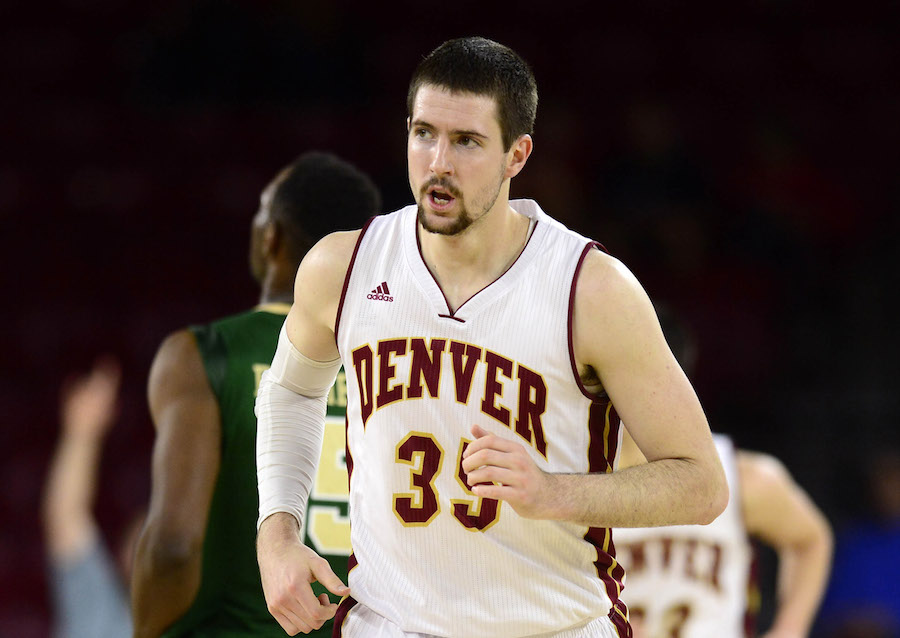 The University of Denver men's basketball team will hold its first official practice of the 2015-16 season on Saturday. DU opens the season at the Cable Car Classic in Santa Clara, Calif. on Friday, November 13 against Milwaukee at 5 p.m. MT.
Head Coach Joe Scott and his staff will put the players through a full practice getting them ready for the upcoming season that will see the Pioneers entering their third year in The Summit League.
"We are looking forward to being back on the court, and starting to work with and develop our young players and team," Scott said.
The Pioneers will return three seniors. Marcus Byrd (Highlands Ranch, Colo.) is coming off a redshirt-junior season that saw him average 8.5 points and shoot 44.6 percent for behind the 3-point line. Also returning will be Nate Engesser (Colorado Springs, Colo.) who averaged 10.1 points per game in 21 starts and Bryant Rucker (Frisco, Texas).
The Crimson and Gold will welcome in six new freshmen to this year's team.
Don't miss out on Pioneer action all season long. Every DU game will be broadcast on Mile High Sports AM 1340. Fans interested in purchasing tickets can do so by phone at 303-871-2336, in person at the Ritchie Center box office or through DenverPioneers.com by clicking here.