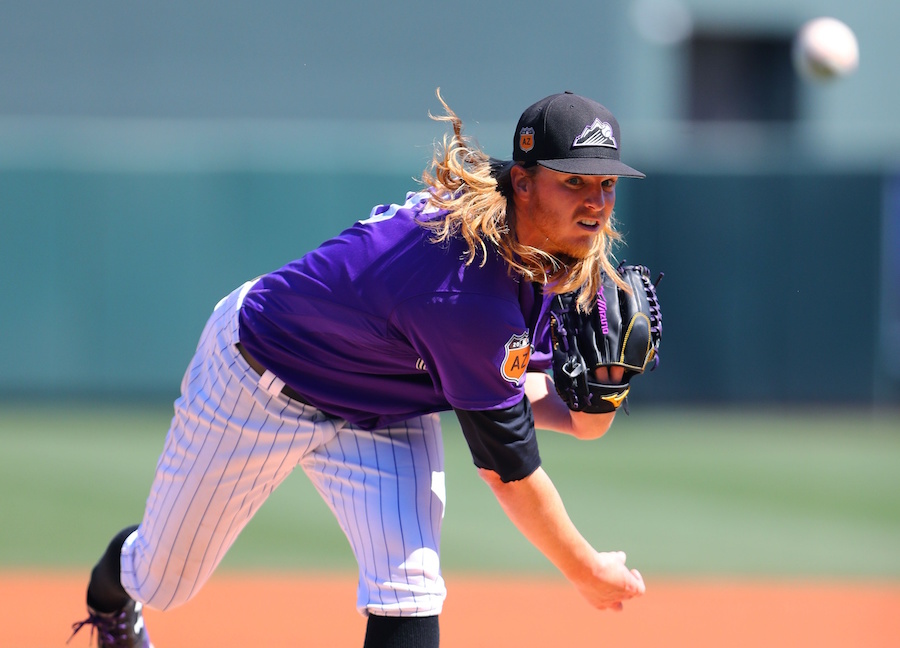 Love is in the air this Feb. 14, and not just because it's Valentine's Day. Rockies pitchers and catchers have their first workout of the year today, and expectations are sky-high this season.
In this edition of the Blake Street Irregulars podcast presented by Tap XIV, Casey Light and Benny Bash take a look at the seven starters who contributed significantly to last year's 87-win season and size up which of those will comprise Bud Black's Opening Day rotation.
Jon Gray — barring injury — is a lock for the No. 1 starter, but things are not so clear after that.
Kyle Freeland is an intriguing option for Black to go right-left at the top of his rotation. Freeland has been at his best in big games, and the No. 2 spot would mean matchups with some of the top pitchers in the National League West, but is there concern about Freeland's durability over a 162-game season? And does the potential for a sophomore slump mean he might be better suited for a spot deeper in the rotation?
Chad Bettis is the stable veteran of the bunch, and enters the season with renewed confidence and maturity after his battle with cancer. Black could be confident slotting Bettis into that second spot.
Tyler Anderson had a rocky go of it in 2017, as he battled injuries all year, but he has the potential to be a very valuable member of the rotation if healthy.
Antonio Senzatela was great in April and May. German Marquez was lights out in July and August. Does either one have the stamina to perform like that all year long? And what role could they play out of the bullpen.
And, when will Jeff Hoffman take the big leap forward and become the dominant starter the Rockies believe they acquired in the Troy Tulowitzki trade?
Casey and Benny cover all that and more in the Blake Street Irregulars podcast, presented by Tap XIV.