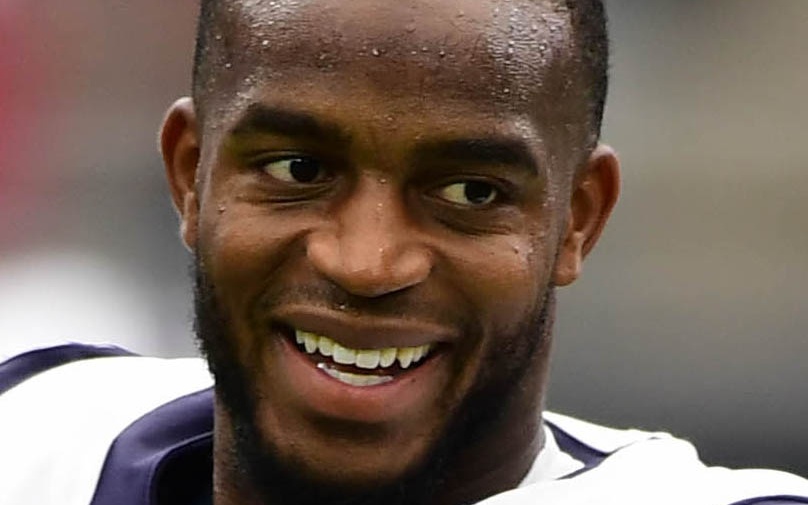 On this week's player profile, we will take a dive into the background of first-year Broncos' safety, Kareem Jackson. Jackson was acquired this past offseason after spending the first nine years of his NFL career with the Houston Texans.
The defensive back was born in Macon, Georgia in 1988 and attended Westside High School in Macon. He primarily played running back in high school, converting to cornerback at Fork Union Military Academy, where he attended following his days at Westside. As a senior running back, he ran for 1,436 yards and 20 touchdowns, to go along with 256 yards receiving and two touchdowns.
Jackson was ranked as a four-star recruit and the 17th-best prep school prospect in 2007. He committed to Alabama, where he enjoyed a terrific college career and won a national championship in 2009.
He let his presence be known in college by ranking second on the team in interceptions as a true freshman with three picks and finished fifth in total tackles — good enough for Freshman All-American honors. In his junior year at Alabama in 2009, Jackson started all 14 games, compiling one interception, 13 passes defended and was fifth on the team in tackles with 49.
Shortly after his junior season ended, Jackson made the decision to skip his senior year and declare for the NFL Draft.
The promising defensive back was the 20th player selected in the draft as the Houston Texans selected Jackson with their first-round pick. Jackson was the second cornerback taken in the draft, behind Joe Haden.
With the Texans, Jackson made his mark in the league as a reliable player with an exceptional ability to tackle for a cornerback. His durability should also be praised, having played in at least 12 games each season since entering the NFL in 2010.
In 2018, he was one of three cornerbacks with 80-plus combined tackles and 2-plus interceptions, showing no signs of slowing down. After the season, the Texans did not attempt to bring Jackson back, making him a free agent.
The Broncos' addressed a need in their defensive backfield and signed the 30-year-old cornerback to a three-year, $33 million contract.
A cornerback his entire career, Jackson has played mostly safety in his tenure with the Broncos.
And, through the first two weeks of the regular season, Jackson has been one of the Broncos' most solid players. His physical play and knack for open-field tackling has been a blessing in the Broncos defensive backfield. Moreover, he still demonstrates his ball-hawking skills in coverage, evidenced by a key pass breakup with under a minute left in the fourth quarter against the Bears last Sunday.
After two games in a Broncos' uniform, Jackson has 12 tackles and three passes defended. He also played all 61 defensive snaps against the Bears in Week 2.
All signs point to Jackson being a key cog on the Broncos' defense and the decision to sign the veteran in free agency is materializing as a wise one.
Jackson will aim to maintain his stellar play in the Broncos' secondary in week three when his team travels up north to historic Lambeau Field to play the undefeated Green Bay Packers (2-0). The 0-2 Broncos face the Packers at 11 a.m. MT this Sunday.