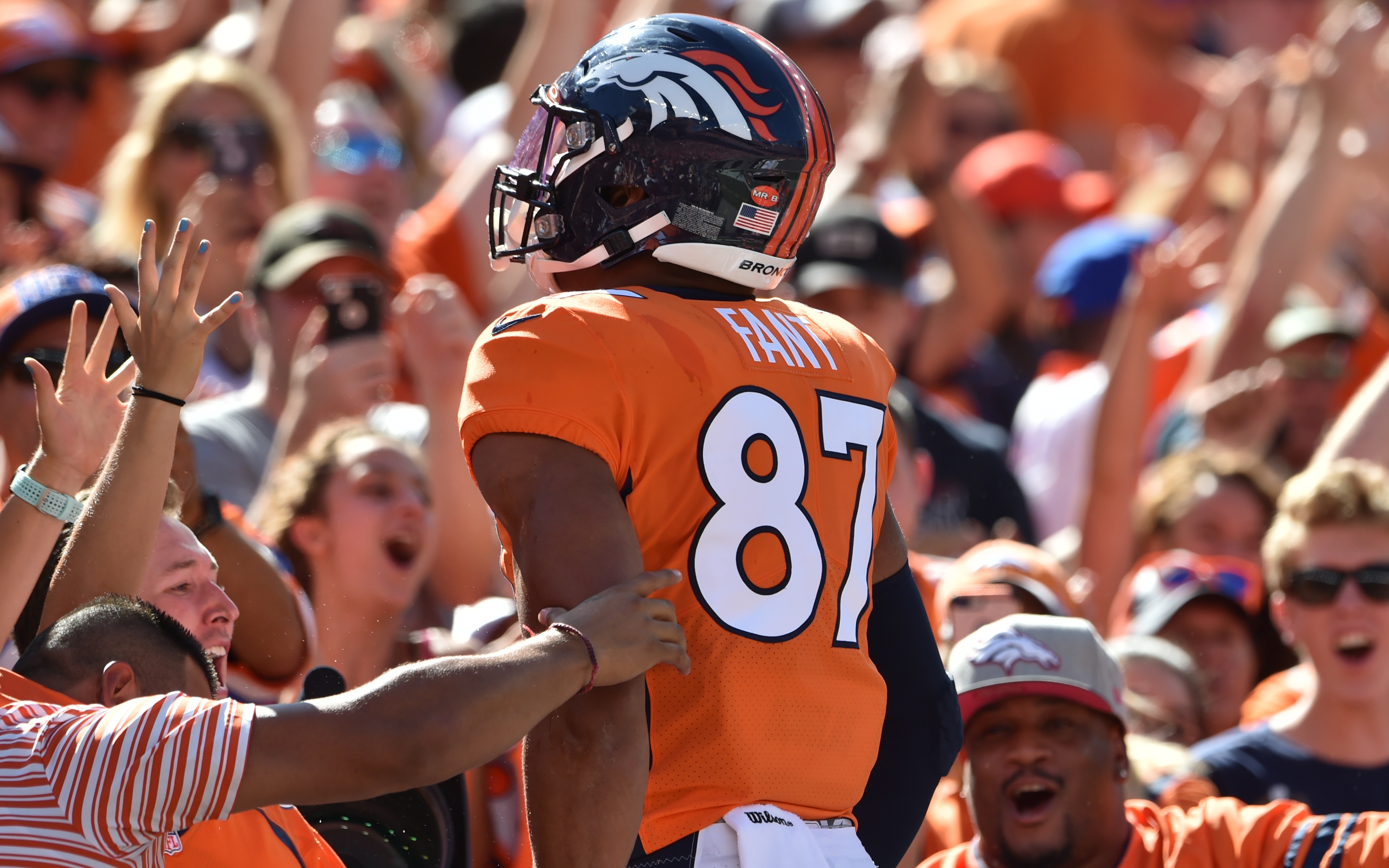 On this week's edition, we take a peek at Broncos' rookie tight end and first-round pick, Noah Fant.
Fant grew up in the midwestern part of the country, born and raised in Omaha, Nebraska and attended Omaha South High School. There, he was a three-sport athlete, competing in football, basketball and track and field, where he competed in sprints, high jump and triple jump.
However, he made his biggest mark on the gridiron, earning first-team all-metro as a junior and achieved first-team all-state, along with being selected all-metro tight end MVP in his senior year. Like many high school superstars, Fant played on both sides of the football for his team as a tight end and defensive end. He was also a team captain during both upperclassman seasons.
As his Omaha South career came to a close, Fant ranked atop the school record book in receptions in a season and career, as well as touchdowns in a season and career. Eager to continue his football career and play at the college level, Fant was ranked as a three-star recruit by Rivals and had offers to schools such as, Iowa, Nebraska, Vanderbilt, California and Iowa State, deciding on Iowa in August of 2015. Fant admitted the decision to choose Iowa and turn down the other schools was not easy and some factors included academics, Iowa's use of the tight end in their offense and the opportunity to win a Big Ten title.
At Iowa, Fant and teammate T.J. Hockenson combined to make a formidable duo at the tight end position. Fant's sophomore season in 2017 is when he truly started to emerge as one of the nation's elite tight ends. He finished the year with 30 catches for 494 yards and 11 touchdowns. Those 11 touchdowns tied the national record for touchdowns by a tight end in a season and set the all-time Iowa record. He also led the nation in yards per reception, averaging 16.5.
In 2018, Fant's junior year, he was named first-team All-Big Ten by the conference's coaches, third-team All-America by The Associated Press and was one of eight semifinalists for the John Mackey Award, given annually to the best tight end in college football. After finishing with 39 catches for 518 yards and seven touchdowns, Fant declared for the NFL Draft in late November after Iowa's regular season was complete, electing to skip their New Year's Day bowl game.
After three seasons as a Hawkeye, Fant finished with the most ever touchdown receptions by an Iowa tight end with 19 and is third all-time among Big Ten tight ends.
Many viewed the 21-year-old Fant as a sure-fire first-round pick due to his length, acceleration and straight-line speed. The tools Fant possesses, packaged with his supreme athleticism creates for a matchup nightmare.
Entering the 2019 NFL Draft, the Broncos' had the 10th overall pick, but decided to make a trade with the Pittsburgh Steelers, giving the Steelers the 10th pick, while receiving the 20th overall pick, along with a second-round pick and a third-round pick in 2020. With the 20th pick, the Broncos' decided to pull the trigger on Fant and fill the need of a pass-catching tight end with the ability to stretch the defense and make plays down the field.
Fant has shown flashes of a dominant NFL pass-catching tight end, but in his first NFL season, he is experiencing growing pains, as most rookies do. If there is an area to focus on improvement, most agree it would be to help the running game by being more aggressive at the point of attack.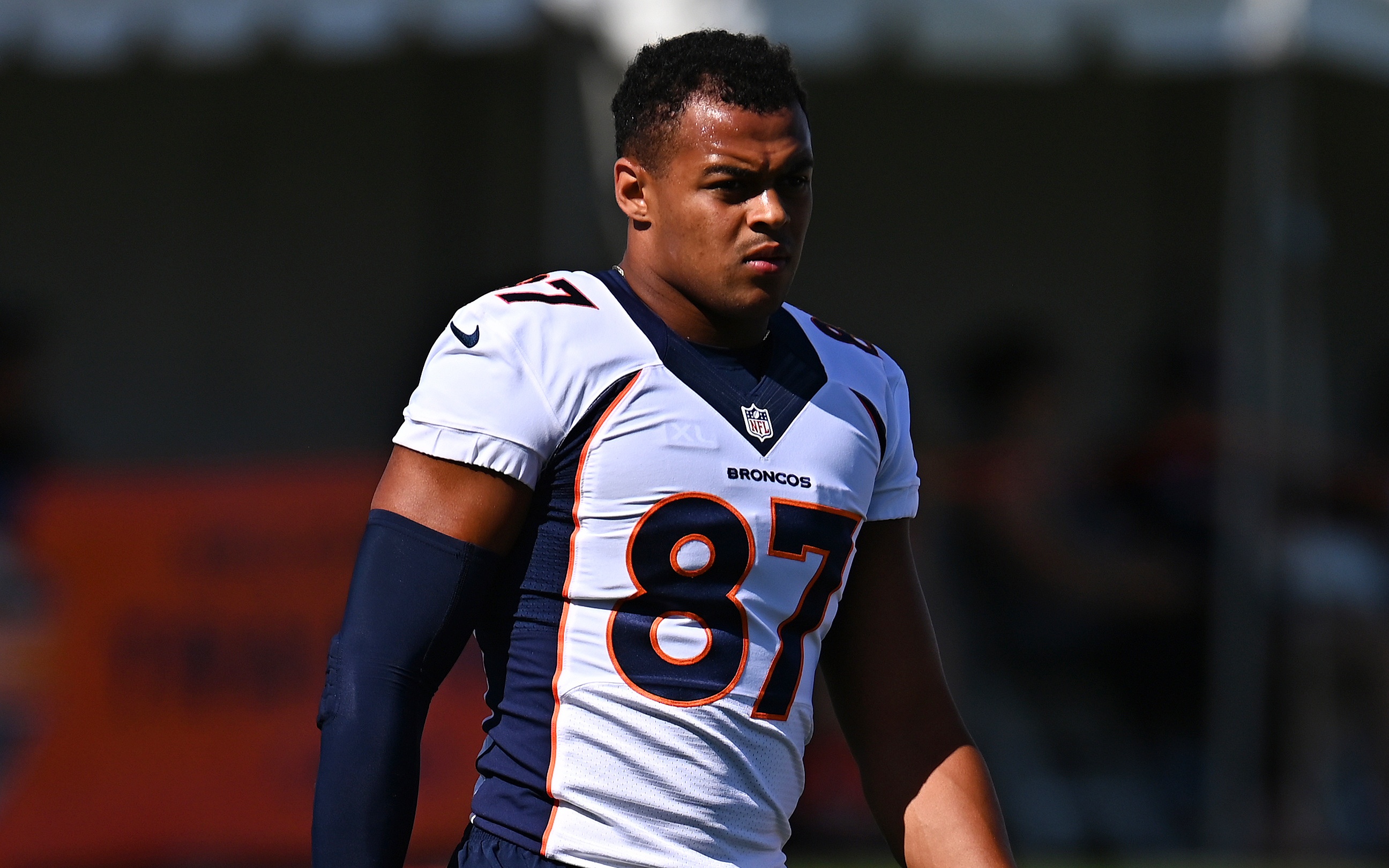 During last Sunday's game against the Jacksonville Jaguars, Fant caught a screen pass from Joe Flacco and took it 25-yards to the end zone, scoring his first NFL touchdown and leapt into the first-row of seats to celebrate with Broncos' fans. The Broncos' faithful are certainly counting on that play being just the first of many Noah Fant touchdowns wearing blue and orange.
"There's going to be good plays and bad plays, and it's my job to try and eliminate those bad plays," Fant said last Thursday. "It's just a matter of keep pressing forward and keep getting better."
"A year from now, he'll be a completely different player and you hope that he is like Kittle, and he's confident and he breaks down," Broncos offensive coordinator Rich Scangarello said is Fant. "Could that happen next week and get better and better? Absolutely, and that's the goal."
Although his career just began, after football, Fant has shown interest in becoming an orthopedic surgeon. So, he brings along a lot of brains with all that brawn.
Fant and the (0-4) Broncos travel to Southern California where they will visit the (2-2) Los Angeles Chargers on Sunday at 2:05 p.m. MT.