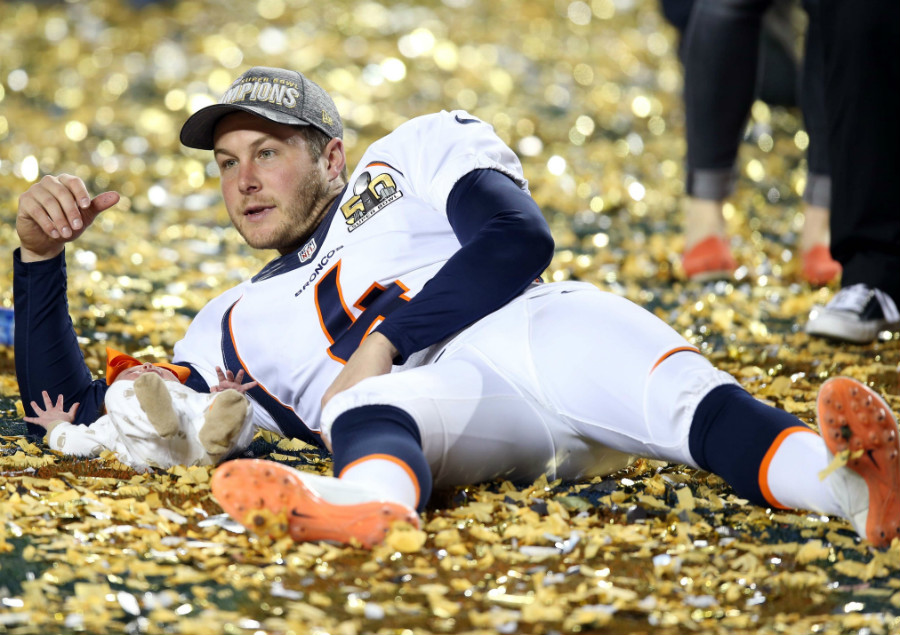 No champion has ever exemplified the word "team" more than the 2015 Denver Broncos. From from the first snap of Week 1 to the final whistle of the Super Bowl, these guys have played for one another, with no scent of selfishness. They've sacrificed, they've stepped up and they've done just enough to get to this point.
The Denver Broncos are Super Bowl champs, and it's impossible to hand out too much praise.
Everybody counted out the Broncos in the AFC Championship game, and everybody counted out the Denver Broncos in the Super Bowl; they've been underdogs all year, but they can't play that card anymore.
Now, it's time for celebration:
Say what? https://t.co/YSvw28l0Uk

— Brandon Marshall (@BMarshh54) February 8, 2016
SuperBowl Champs !!!! #SB50

— Bradley Roby (@BradRoby_1) February 8, 2016
Thank you for all the support #BroncosCountry ! Yall deep in there today !

— Bradley Roby (@BradRoby_1) February 8, 2016
They ain't want us to win so we TOOK IT !

— kwebb (@kayvonwebster) February 8, 2016
Tj houshmanzode championship ? ? ? ?

— Shaquil Barrett (@MOOCHIE048) February 8, 2016
We Did It Champ For Life!!!!

— Sylvester Williams (@Sylwil92) February 8, 2016
NFL World Champions… I'll take it?!!!!!

— Danny Trevathan (@Grindin_59) February 8, 2016
SUPER BOWL CHAMPS!! GOD is too good!! ??? #SB50 #Broncos pic.twitter.com/b4epTOndhz

— Kenny Anunike (@ANU_NIKE91) February 8, 2016
What a time to be alive

— Cj Anderson (@cjandersonb22) February 8, 2016
Super Bowl champs #NOFLYZONE

— Chris Harris (@ChrisHarrisJr) February 8, 2016
The Real No Fly Zone #Straps

— Chris Harris (@ChrisHarrisJr) February 8, 2016
World Champion Broncos #WeTheBest

— Brandon McManus (@thekidmcmanus) February 8, 2016
Defense wins championships.. Always has, always will

— Brandon Marshall (@BMarshh54) February 8, 2016