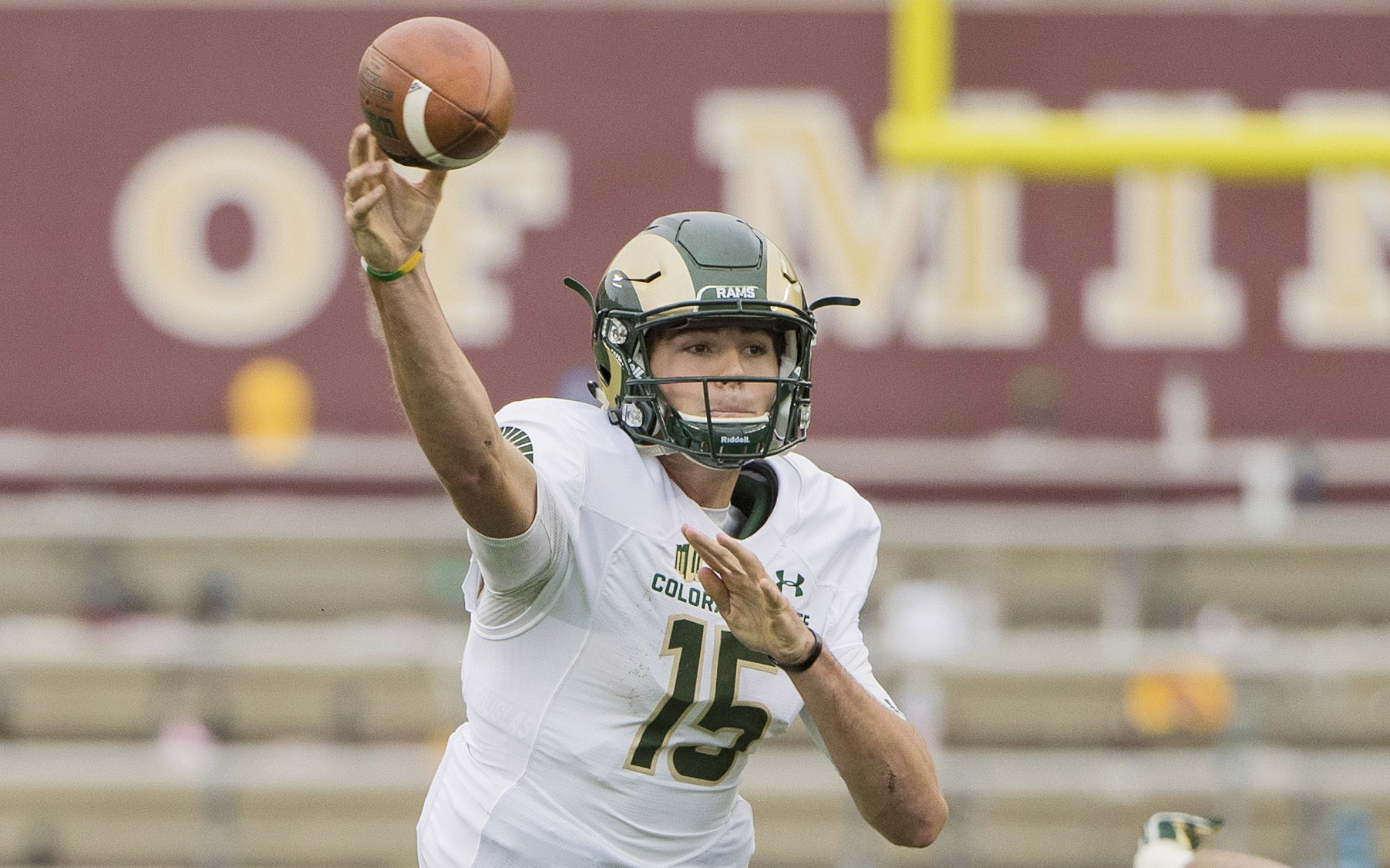 On Monday, Mike Bobo announced through a release that Collin Hill has re-injured and re-torn his ACL in his left knee.
For Rams fans — and likely coaches, too — this is devastating news.
Hill originally injured the knee in October of 2016, as a freshman, while playing against Utah State. After sitting all of 2017, Hill was in line to be the starter in 2018 and beyond. Now, not only will Hill not practice in the spring, he may not be ready to go when the season kicks off in five months.
So, that leaves Colorado State with a few options; start a QB already on the roster or go after a graduate transfer. We look at both options in the first half of the podcast, plus bring you some "Next Level Rams" news.
In the second half, we transition to basketball. There's a little on who could be CSU men's basketball's next head coach, there's some on the women's team in the WNIT and a little on National Champion Mostafa Hassan, too.
Have no fear guys, I got us pic.twitter.com/gTVj9EzljP

— Izzy Matthews (@ThisIzzTV) March 13, 2018
Listen to the entire podcast here.