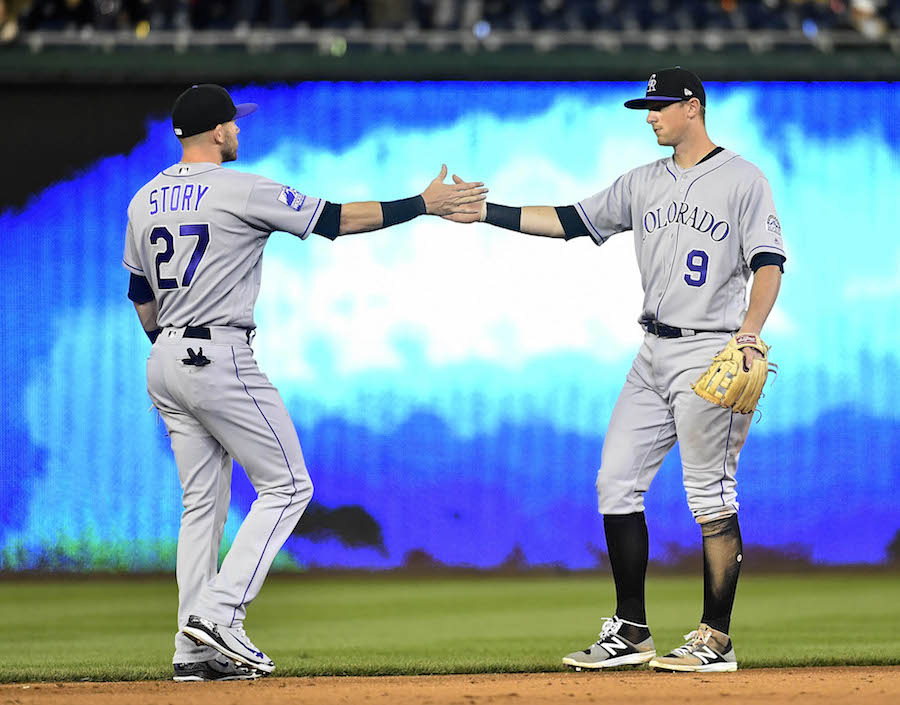 The Rockies took three of four games from the Nationals over the weekend, but some troubling trends continue.
Trevor Story remains one of the NL leaders in strikeouts and is hitting just .177 on the season. The starting pitchers, Tyler Anderson in particular, are still issuing far too many walks and taxing the bullpen as a result. Still, the Rockies are above .500 as they head into a road series with red-hot Pittsburgh.
Casey Light and Renaud Notaro discuss all that, plus some Nolan Ryan and Bartolo Colon comparisons, in this edition of Blake Street Irregulars presented by Tap XIV.
Click here to find the full Blake Street Irregulars audio vault.