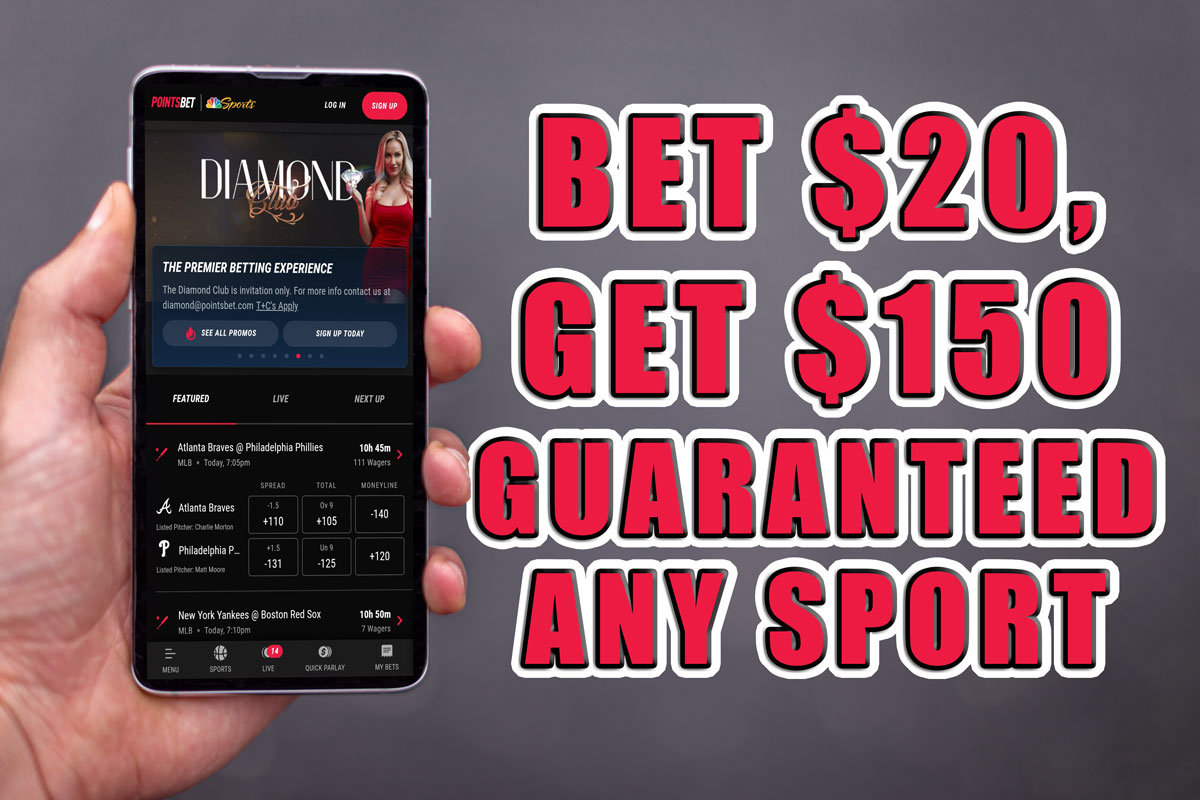 This weekend features a ton of interesting collegiate and professional sports games and PointsBet has a sensational offer for new users who register. The best part of this PointsBet offer is that it pays out a guaranteed bonus regardless of the outcome of a new user's first bet.
New users who register with PointsBet can take advantage of a Bet $20, Get $150 guaranteed promo for any sports game this weekend. This promo can be applied to any team, sport, or player prop, paying out a $150 bonus win or lose.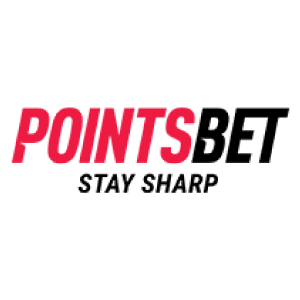 One excellent element to this PointsBet promo is the fact that it can be taken advantage of on the college or pro sports game of your choice. There are no limits regarding the odds installed on a specific market. That means that you can get the $150 bonus win or lose regardless of if you choose a heavy favorite or a huge underdog.
Click here to Bet $20, Get $150 guaranteed when you sign up with PointsBet.
PointsBet Offers Bet $20, Get $150 Guaranteed
There might not be a better offer on the board this weekend for new users than this chance to Bet $20, Get $150 guaranteed from PointsBet. This is one of very few promos available that pays out a $150 bonus in Free Bets regardless of whether the user's first bet wins or loses. It's incredibly uncommon to find a new user promo that pays out a bonus at this value win or lose.
There are no shortage of games to bet on this weekend. NFL Week 10 has plenty of great offerings on Sunday, while the NBA and NHL are offering games virtually every day. College football and college basketball games are available by the boatload, so any interested bettors can get in on the action with this Bet $20, Get $150 bonus from PointsBet.
Risk-Free Bet for SNF
Of all the NFL Week 10 games on tap for this weekend, there might not be a more important one than the AFC West clash taking place on Sunday Night Football between the Kansas City Chiefs and the Las Vegas Raiders. PointsBet is offering a $20 risk-free bet for any  user who opts-into the promo and places a bet on any SNF market with minimum odds of -200. As such, bets with odds of -150 or +300 would qualify for this SNF promo, while bets with -300 or -700 would not be eligible.
Interestingly enough, the Chiefs are a -145 moneyline favorite, while the hosting Raiders are listed at +125 odds on the moneyline. Users could also get in on the over/under 52 points total, taking the over or under at -110 odds.
How to Sign Up with PointsBet
Any prospective bettor interested in PointsBet's Bet $20, Get $150 guaranteed promo can do so by signing up for a PointsBet account. The process is simple and takes mere minutes to complete.
Click here to register for PointsBet.
Fill in the required information sections to finish signing up.
Make your initial deposit of at least $20 to get the Bet $20, Get $150 promo.
Navigate to the game of your choice and place a $20 real-money wager.
You will receive $150 in Free Bets from PointsBet once your first bet settles. Keep in mind that these Free Bets will convey regardless of whether your first bet wins or loses.
Bet $20, Get $150 guaranteed when you sign up with PointsBet by clicking here.