PointsBet is gearing up for the Tokyo Olympics and they are giving new users the chance to win big this summer.
New players who sign up and grab the PointsBet Olympics promo can bet $10 on the summer games and will automatically qualify for $125 in bonus money if Team USA wins a gold medal in any event.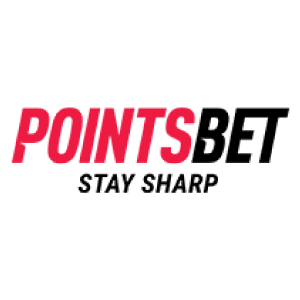 POINTSBET
States: NY, PA, CO, MI, NJ, IL, IN, and IA
GET THE APP
For anyone wondering if Team USA will secure a gold medal, the answer is a resounding yes. Over the last three Summer Olympics, Team USA has walked away with 46, 46, and 36 gold medals, respectively. While the number might vary slightly, there is no chance USA leaves without a gold.
This means that PointsBet Sportsbook is essentially giving away $125 in bonus money to new users. There is no easier way to win big on the Tokyo Olympics.
Sign up with PointsBet Sportsbook and win $125 in bonus money by clicking right here.
PointsBet Summer Olympics Promo
The Summer Olympics always ends up being one of the best events in sports. It's a time when lesser-known athletes have a chance to shine on the big stage.
PointsBet is giving sports fans in the Colorado sports betting market, as well as those in several other states, the chance to add a little bit of excitement to the Olympics this time around. All it takes is a $10 bet on any Olympics market to qualify for this $125 bonus.
As noted earlier, it's almost a guarantee that Team USA comes away with a gold medal. Team USA is listed at -1429 to lead the gold medal count. China is next at +600.
There are already plenty of events underway for bettors to wager on and the actually will soon begin to pick up.
How to Get the PointsBet Olympics Promo
Getting started with PointsBet is a breeze. Follow these simple steps to sign up and take advantage of this Summer Olympics bonus today:
Create an account on PointsBet Sportsbook by clicking here.
Deposit at least $10 into your account via any of the available banking methods (bank transfer, debit/credit card, PayPal, etc.)
Place a $10 wager on any Olympics event.
Win $125 when Team USA wins a gold medal in any event.
What Can You Bet?
The Olympics are a sports bettor's dream. It's wall-to-wall action with so many different ways to bet. PointsBet Sportsbook has odds for anything you could imagine. Rowing, fencing, and gymnastics are just a few of the obscure sports that tend to draw attention at the Olympics.
However, some of the athletes at the Olympics are among the biggest superstars in sports. Team USA Basketball kicks off its quest for a gold medal on Sunday against the French. Kevin Durant and Damian Lillard are the two guys who Team USA is counting on most.
No matter what sport you are interested in, the Olympics have something for you. Don't miss out on this easy bonus from PointsBet Sportsbook.
Sign up with PointsBet Sportsbook and win $125 in bonus money by clicking right here.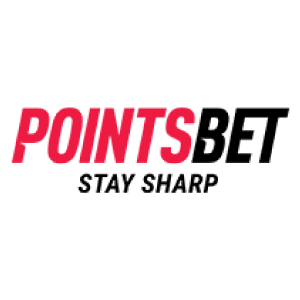 POINTSBET
States: NY, PA, CO, MI, NJ, IL, IN, and IA
GET THE APP