With more sports in action, the latest PointsBet promo code is opening the door to not one but four risk-free bets to use across the sportsbook.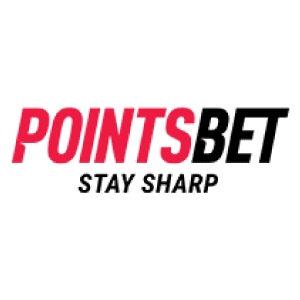 POINTSBET
States: KS, NY, PA, CO, MI, NJ, IL, IN, and IA
GET THE APP
New customers who apply our PointsBet promo code using any of the links on this page will receive four risk-free bets worth up to $200 each. No bonus code will need to be applied.
The MLB regular season is approaching its pivotal last month of action, the NFL preseason concludes this weekend, and college football kicks off on Saturday. Between those sports and the exciting events on tap for Formula 1 and the PGA, PointsBet is giving new players risk-free bets for four consecutive days of fully-insured fun.
Click here to register an account and score four $200 risk-free bets using our PointsBet promo code.
PointsBet Promo Code Offers New Customers Four $200 Risk-Free Bets
Sportsbooks often turn to risk-free first bets to entice new customers. However, PointsBet now offers four reasons to check out one of the fastest-growing sportsbooks on the market.
The first order of business is to use any link on this page to open an account. Once you do that, the PointsBet promo code will activate, and you'll be eligible to receive the offer.
So how does this new promotion work? After making an initial deposit, place a wager worth up to $200 on a fixed odds bet (MLB spread, PGA outright winner, etc.). That will count as your risk-free bet for the day.
That's not all. Your first fixed odds bet the following day will also be risk-free — the same with the day after and one more time after that.
In total, PointsBet is giving out four risk-free bets across four days. That amounts to eight total chances to increase the bankroll in time for a busy sports schedule.
How to Apply Our PointsBet Promo Code
There's no need to punch in a long code or spend an hour filling out information. Just click any link here and take a few minutes to register before the offer expires.
Here's how to take advantage of the new PointsBet welcome offer:
Click here or any link on this page to enable our PointsBet promo code.
Create an account by providing any required information.
Make a cash deposit using any accepted banking method.
Place a risk-free fixed odds wager within four days of registering your account.
Receive three more risk-free bets, good to use for each of the next three days.
Your fixed odds bets can be placed on any available betting market that closes in the next seven days. Any loss on a risk-free bet will trigger a free bet worth up to $200.
This PointsBet promo code is only available to new customers.
More PointsBet Benefits
Along with four risk-free $200 bets, new players will quickly get accustomed to PointsBet's unique features.
The sportsbook's claim to fame is its Points Betting feature. Points Betting takes every single point, run, and yard into account to heighten the reward along with the risk.
For instance, if you bet $10 on Russell Wilson to throw for over 250 yards and he throws for 275, you win $250 ($10 for each yard he went over by). However, if he throws for only 235 yards, you're out $150.
If Points Betting isn't your thing, PointsBet also offers multiple promos, booster odds, and quick parlays to increase the payouts. Each bet also earns Rewards Points that can be redeemed for free bets.
Click here to activate our PointsBet promo code and grab four $200 risk-free bets.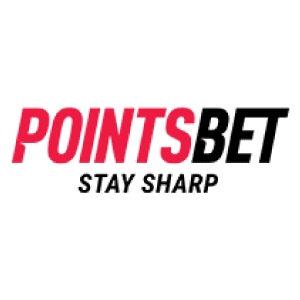 POINTSBET
States: KS, NY, PA, CO, MI, NJ, IL, IN, and IA
GET THE APP