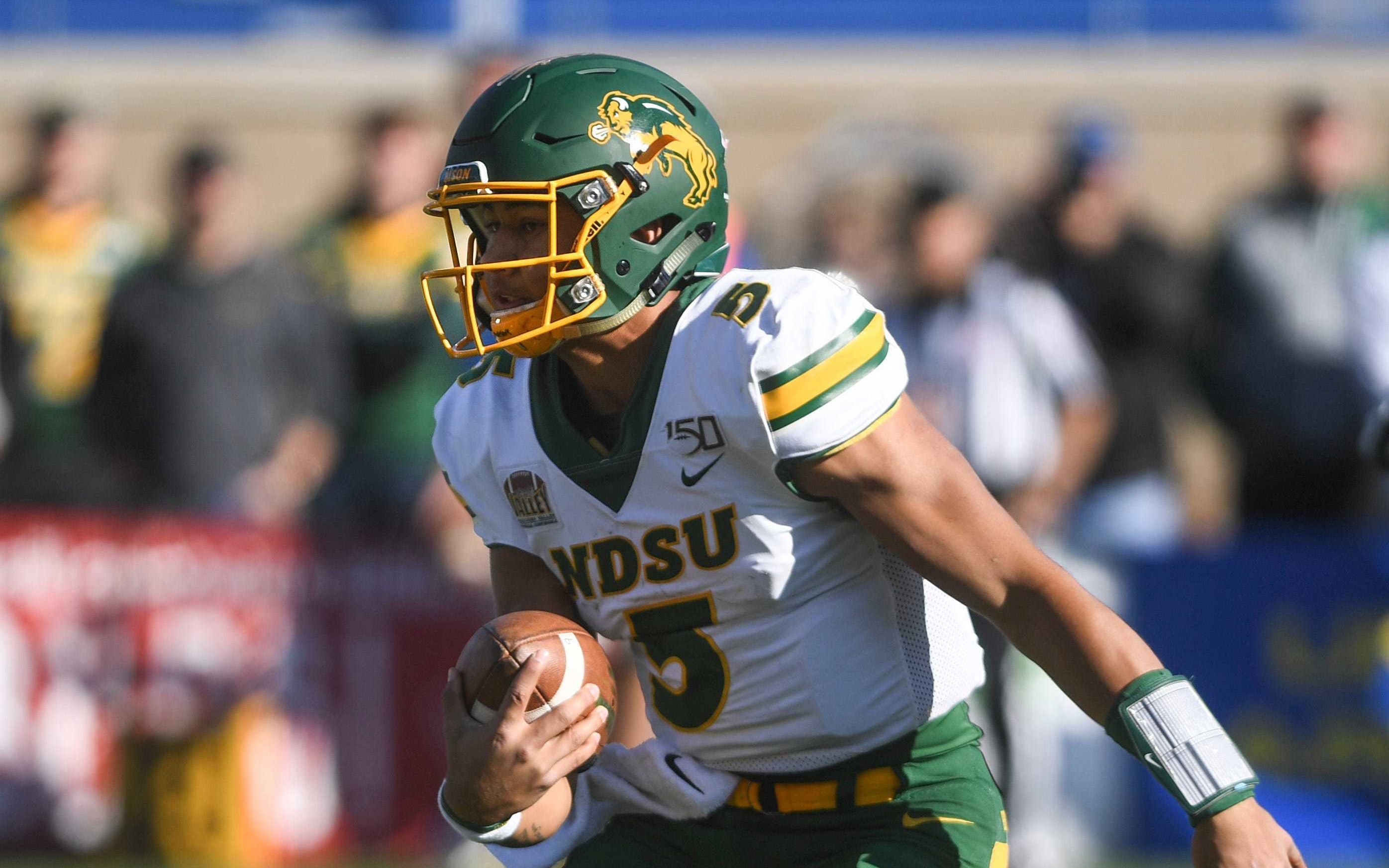 The NFL's free agency period is starting to wind down, and with its end comes a clearer picture of what we should expect the Broncos to do at the NFL Draft in three weeks.
With that in mind, let's take a look at the latest crop of players the top experts and analysts are tying to the Broncos.
Peter Schrager, NFL Network: Trey Lance, QB, North Dakota St.
Peter Schrager is one of the most trusted NFL insiders around and his mock drafts for the 2020 and 2019 classes rank among the top mock drafts made for either class in terms of accuracy.
In this, his first iteration of a 2021 mock draft, he has the Broncos targetting the high-upside quarterback from North Dakota State.
"The QB carousel goes round and round, and it appears Denver still doesn't have a new one," Schrager wrote. "Lance could go as high as No. 3 or remain available until the middle of Round 1. I think Denver makes a whole lot of sense if he's available here."
Some worry about his inexperience, but Lance falling to the Broncos at pick No. 9 would be a dream scenario and an incredible value. His tantalizing traits have him tied to several teams including the San Francisco 49ers and Atlanta Falcons, who are picking third and fourth respectively. He also currently ranks third on Mile High Sports' Combined Broncos Big Board.
Daniel Jeremiah, NFL Network: Penei Sewell, OT, Oregon
NFL Network's draft analysts handed Broncos Country yet another dream scenario when Daniel Jeremiah has elite tackle prospect, Penei Sewell, miraculously falling into Denver's lap.
Jeremiah's analysis of the pick was short and sweet, "LT Garett Bolles played really well last season, and now you add a bookend on the right side in Sewell."
Sewell is likely the least divisive prospect in Broncos Country, as almost everyone — whether you want to run it back with Lock in 2021 or not — can get behind the idea of selecting him in the top 10.
Sewell projects to be the best tackle prospect in several years despite opting out of Oregon's 2020 season due to concerns with Coronavirus. He might not be as polished as fellow high-end tackle prospect Rashawn Slater, but Sewell offers a much higher ceiling with his freakishly rare movement abilities given his imposing frame.
If Bolles can maintain his 2020 caliber of play and Sewell can live up to his potential, the Broncos would likely have the best tackle tandem in football.
Todd McShay,  NFL Network: Trey Lance, QB, North Dakota St.
Todd McShay is in lock step with Peter Schrager, and has the Broncos targetting Trey Lance at nine.
"Drew Lock hasn't yet started a complete season and was missing his No. 1 receiver (Courtland Sutton) for essentially the entire 2020 campaign, so the verdict is still out on whether he can be the guy," McShay wrote to preface his selection. "But while I like his game and believe he can be a good starter, his production hasn't met expectations in a division that includes Patrick Mahomes, Derek Carr and Justin Herbert."
McShay is right, as Lock was clearly outgunned for much of last season, was the only starting quarterback in the division you couldn't make a case for as a top-10 quarterback in the league last season.
"Lance has a big arm, reads the field well and is productive as a runner. The 17-game résumé at the FCS level means he might require time to learn and develop before he is given the reins, though."
Lance's expected need for time might appear like a hurdle for the Broncos, but it really shouldn't be. Whatever veteran competition the Broncos are targetting to bring in alongside Lock could be used as a bridge quarterback instead as Lance adjusts to the speed of the NFL game early in the season.