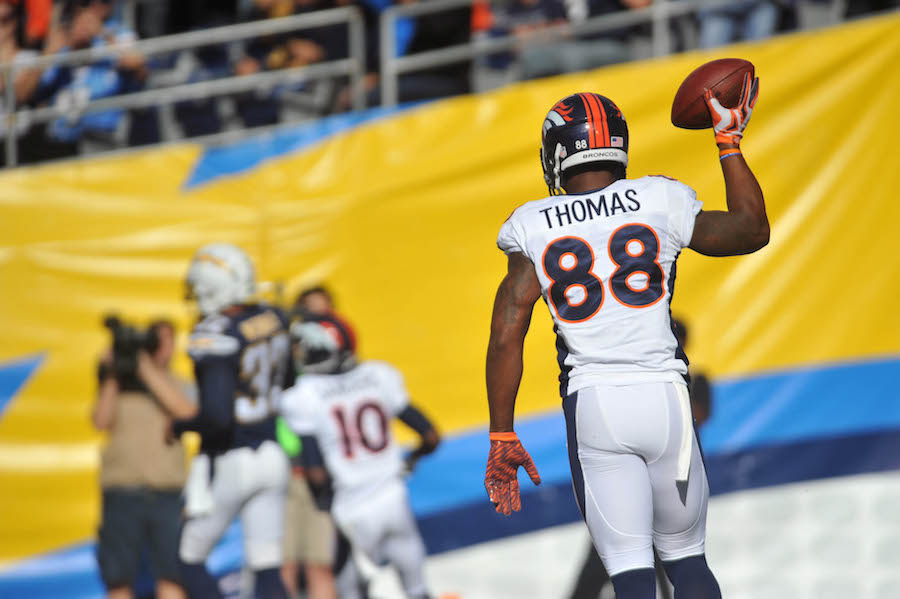 Want to know who's on the latest Broncos injury report? It might be faster, at this point, to say who's not on it.
If you grabbed a roster and gave it the old "eeny-meeny-miney-mo," you still wouldn't hit on enough players. Yes, more than 25 percent of the 53-man roster was listed on the final "Practice and Game Status Report" heading into the Week 13 tilt against San Diego.
A full 19 players comprised that list just two days before kickoff. That's an astounding 36 percent of the roster battling injury or illness. And that was before the team lost C.J. Anderson (ankle) and Vernon Davis (concussion) at the half and Danny Trevathan (concussion), David Bruton (knee) and Omar Bolden (hamstring) in the second half.
Denver has been fortunate so far this year that it has depth (especially on defense) at key positions. DeMarcus Ware has been spelled successfully by Shaqil Barrett, Bruton has filled in admirably for T.J. Ward, Max Garcia has played well in rotation with and in place of Louis Vasquez and Brock Osweiler has, in some people's minds, done more than just "hold down the fort" for Peyton Manning.
To paraphrase Marv Levy, depth is great, until you have to use it. The loss of Bruton and Bolden would be huge if T.J. Ward is unable to return this week against Oakland, but there are other positions that would be far worse to lose here in the final quarter of the season.
In this week's edition of "Power Rankings" we look at the five players Denver can least afford to lose down the stretch.