A good coach can make all the difference, no matter the sport.
Having a guy in charge who's respected by his team, intelligent and always in control is a major key for any team at any level.
In the state of Colorado the coaching carousel has been in full swing recently with guys like Brian Shaw, Jim McElwain and John Fox either getting canned, taking a better gig or secretly planning their departure the morning of a playoff loss. Some guys are better at their jobs (or more loyal) than others.
With that in mind the folks at Mile High Sports recently set out to Power Rank current head coaches in Colorado. One major pro team per sport was selected as well as the two most recognizable coaches at Colorado, Colorado State and Denver University.
After heated debate and some last minute tweaks, the 12-man list and rankings were decided upon as follows:
12. Walt Weiss (Colorado Rockies)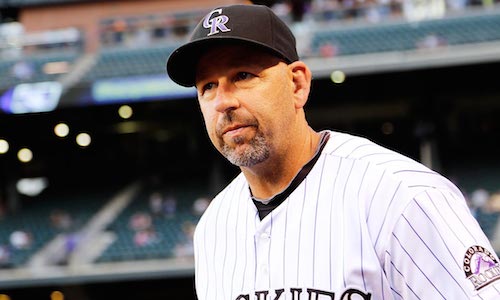 Weiss may not have been put into a position to succeed by ownership / management, but his time as the Rockies skipper has been very underwhelming. With a career record of 196-264 through Labor Day 2015, Weiss has guided a lot more losses than wins in his short managerial career. Maybe the leap from high school to the big leagues was a silly idea.
11. Pablo Mastroeni (Colorado Rapids)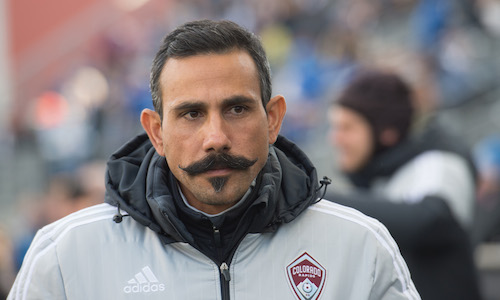 He's a had a tough go as the head coach of the Rapids the last 18 months, but to pin the team's 18-30-17 record during that time on Mastroeni alone would be unfair. He obviously proved for a very long time as a player he is a master of the game. Mastroeni simply needs more time; the team's current three game winning streak is a good place to start.
10. Michael Malone (Denver Nuggets) When Malone was first hired the collective sigh around the Mile High City was because no one knew who he was. Malone's gained a lot of supporters since that time for two reasons: A) True Kings fans have raved about Malone, upset he was ever let go; and B) The news of his excellent relationship with the troubled DeMarcus Cousins surfaced. If Malone could get through to Cousins, he can get through to any NBA player – something the Nuggets need.
9. Joe Scott (DU Basketball) Scott is the longest tenured man on this list, an impressive feat considering how many teams and coaches were included. Scott's career record with the Pioneers is 130-117 which is certainly very solid. But the reason Scott isn't higher on this list is due to the fact DU still hasn't captured that elusive NCAA Tournament bid under his watch. Once that happens, he'll shoot up much higher.
8. Mike Bobo (CSU Football)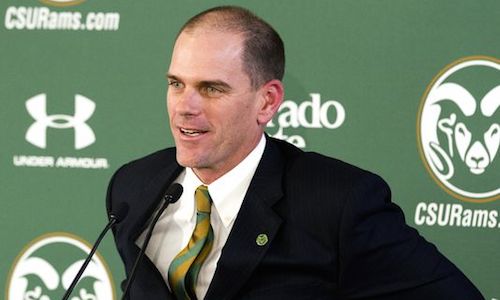 Bobo is the only undefeated head coach to crack the rankings. He's 1-0 so far with the Rams, as the team crushed Savannah State 65-13 in his debut. Admittedly, Bobo's spot here is in large part due to what his predecessor did. The last time the Rams poached a coordinator from the SEC (Jim McElwain) it worked out pretty well. Bobo has some big shoes to fill, but is off to a good start.
7. Mike MacIntyre (CU Football)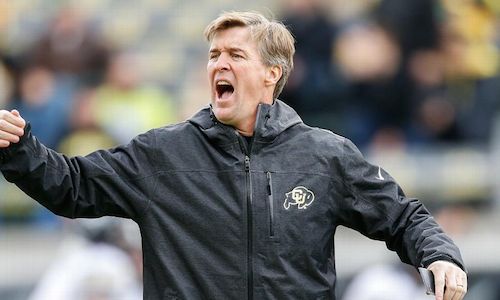 He might be on the "hot seat," according to some scribes in town, but MacIntrye and the Buffs made huge strides last season, even if their record didn't show it. They were significantly more competitive and are poised to take another big step forward this year. The rough debut in Hawaii was concerning, but let CU play a game in the contiguous United States before panicking.
6. Larry Eustachy (CSU Basketball) Eustachy has been a great hire for Colorado State basketball, instantly making the Rams tournament contenders and even getting them there and winning a game in 2013. But that first year success feels like awhile ago, especially after an embarrassing home loss in the NIT last season. The NCAA may have snubbed the Rams, but that's no excuse not to show up for a postseason game.
5. Tad Boyle (CU Basketball)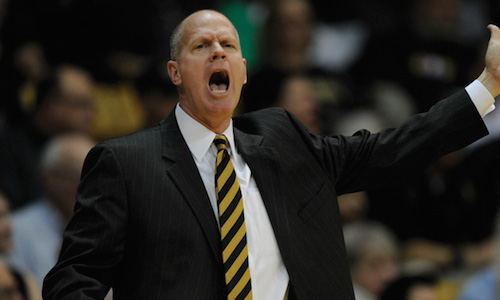 This time a year ago Boyle probably would have been even higher, as the man has brought contagious energy to Boulder for a program that desperately needed to be turned around. Boyle's done just that, going 68-36 in his first three years with the Buffaloes. The down year last season can't become a trend, but no one thinks it will. Boyle's a big-time coach.
4. Patrick Roy (Colorado Avalanche)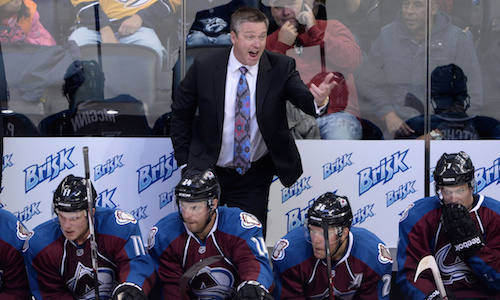 The Avs were really bad for a few years there and desperately needed a spark. Roy was never afraid to speak his mind as a Stanley Cup-winning goalie and little has changed now. From breaking through the glass partition in his debut to leading the Avs to a No. 2 seed that season, Roy's been a huge breath of fresh air. Much like Boyle he needs to bounce back in 2015.
3. Gary Kubiak (Denver Broncos)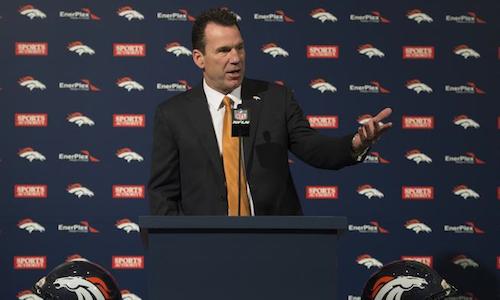 Kubes is obviously an icon in this town from his time as a QB with the Broncos to his brilliant job as offensive coordinator on the two Super Bowl teams. He also had some incredible years as the head coach in Houston with guys like Matt Schaub and T.J. Yates at quarterback. If Kubiak wins a Super Bowl in 2015, he's instantly No. 1 on this list.
2. B.J. O'Hara (Denver Outlaws)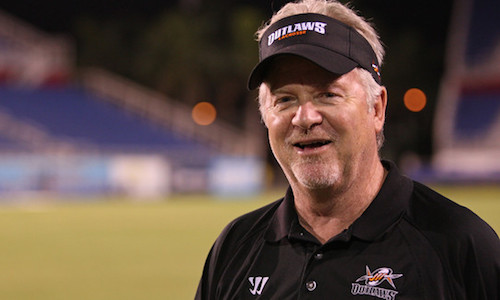 O'Hara may not be a household name, but he's one of just two guys who's won a championship in Denver as a head coach. The man leading the Outlaws took home the title in his first year at the helm, defeating the Rochester Rattlers 12-11 to win the MLL in 2014. The team was a little down this past season, but rings speak for themselves.
1. Bill Tierney (DU Lacrosse)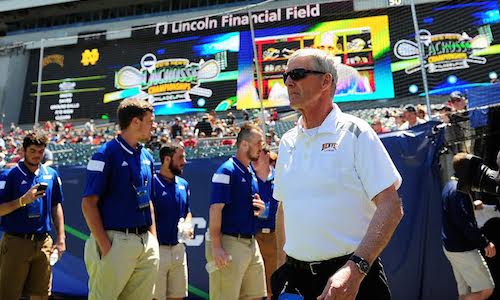 The legendary lacrosse coach locked down this spot when the Pioneers broke through this past May, winning their first lax national championship, beating Maryland 10-5 after disposing of Ohio State and Notre Dame during a magical run. Tierney's resume is the stuff of legends, but even strictly as the head coach at DU, he's accomplished the most of any Denver head coach – and it's not close.