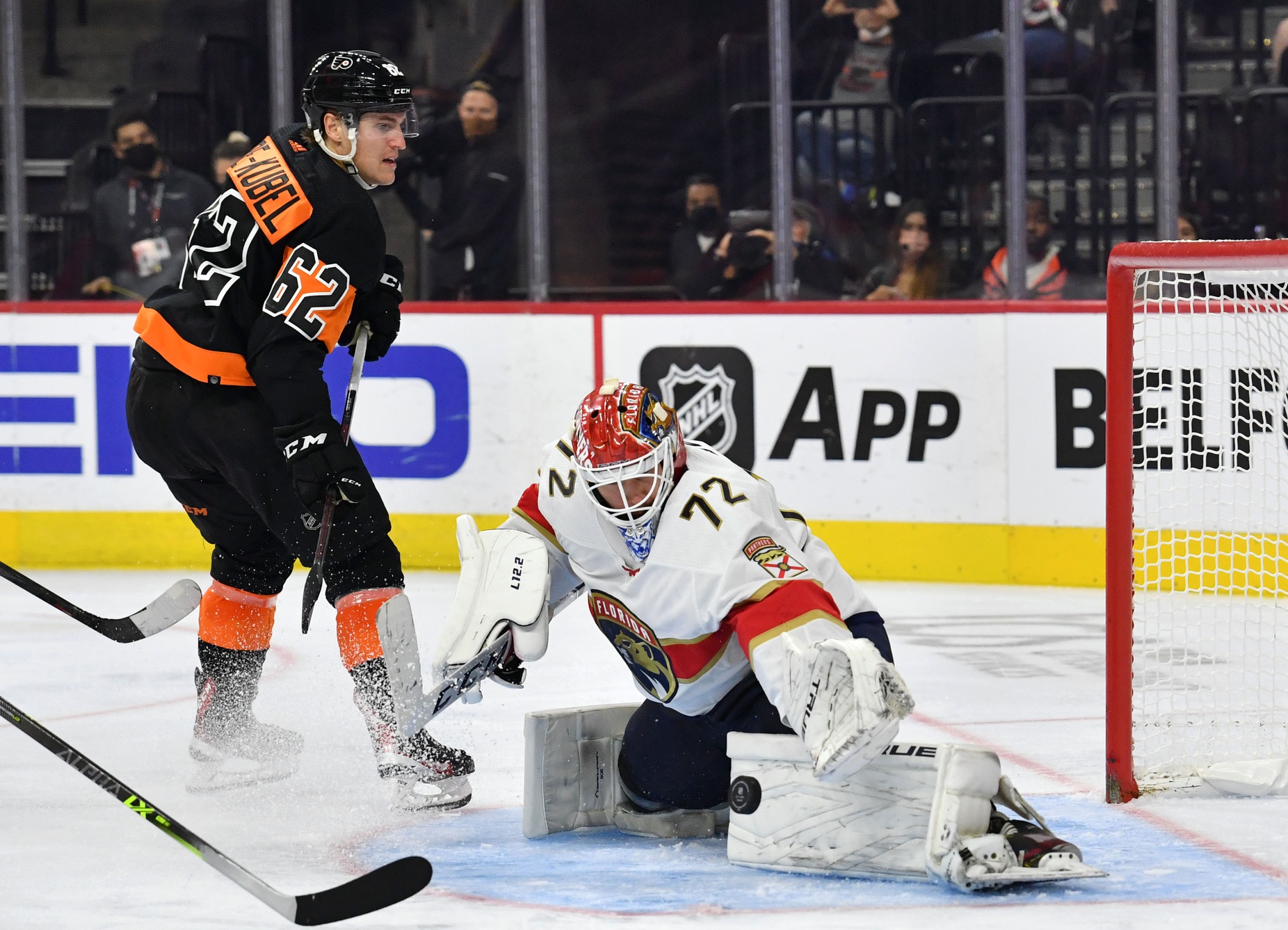 Avalanche center J.T. Compher will miss approximately one month, according to head coach Jared Bednar, following an upper-body injury he suffered against the San Jose Sharks on Saturday.
Without Compher, the Avs will move natural right-wing Mikko Rantanen to the center position between Gabriel Landeskog and Logan O'Connor, who finished Saturday's game on the top line after the injury to Compher.
"He played center when he was young, played center in San Antonio before he came here, he's played center for us at different times," Bednar said Rantanen before touching on O'Connor's elevation to that line.
"Hardworking guy that's earned that spot," he said of O'Connor.
Compher's time on the first line lasted just two games. He was replacing the injured superstar Nathan MacKinnon and earned the opportunity because of the resurgent season he's had thus far. Compher has five goals and nine points in 12 games.
Listen to "They're Back" on Spreaker.

Aube-Kubel joins the team
Colorado also welcomed its latest acquisition, Nicolas Aube Kubel, to practice on Monday. The 25-year-old, donning jersey No. 16 flew in from Philadelphia on Sunday after being claimed off waivers and skated on the third line with Tyson Jost and Alex Newhook. He'll replace O'Connor on that unit.
"I think he can help our team and contribute," Bednar said of Aube-Kubel. "Not just on the defensive side of it, but also on the offensive side of things. He's put up big numbers in junior, the American League, had a shortened season a couple years ago where he was helping and contributing offensively."
Aube-Kubel has appeared in seven games for Philadelphia this season, recording just one assist. He seemingly lost his roster spot on the lineup after playing 86 games and recording 27 points over the two years prior — which were both shortened seasons.
Francouz skates, timeline still to be determined
Avs goalie Pavel Francouz skated for the second consecutive day on Monday after doctors recommended he doesn't skate late last week. While Fracouz's on-ice appearance — albeit on his own — is good news, Bednar said that there are no timelines in regards to when he could join the team
"That's his second day back on the ice," Bednar said. "As he feels better then we'll just keep progressing and try to get him ready to play."
Byram remains in protocol
Rookie defenseman Bowen Byram once again did not skate after suffering what seemed to be a concussion in Thursday's victory over the Vancouver Canucks. Byram skated the following day but didn't feel well on Saturday and missed the Avs' matchup against San Jose.
Bednar also said that Samuel Girard's absence from practice was once again a maintenance day. Girard is expected to play in the next game.
The Avs will practice again on Tuesday before flying to Vancouver to start a two-game road trip. It'll be the team's first trip to Canada to play a Canadian opponent since March of 2020.
Practice lines:
Gabriel Landeskog – Mikko Rantanen – Logan O'Connor
Valeri Nichushkin – Nazem Kadri – Andre Burakovsky
Tyson Jost – Alex Newhook – Nicolas Aube-Kubel
Darren Helm – Jayson Megna – Keifer Sherwood
Devon Toews, Cale Makar
Kurtis MacDermid* – Ryan Murray
Jack Johnson – Erik Johnson
Darcy Kuemper
Jonas Johansson
*filling in for Girard
__
Aarif Deen is our Colorado Avalanche beat reporter. He covers Avs games live from Ball Arena and attends practices, media availabilities and other events pertaining to the Avs on the daily beat. He is also a co-host of Hockey Mountain High: Your go-to Avalanche Podcast. Deen joined Mile High Sports upon completion of his bachelor's degree in journalism and master's in business administration from the University of Michigan – Dearborn. Before Mile High Sports, Deen worked for the Michigan Wolverines Athletics Department as the assistant sports information director.
Follow him on Twitter @runwriteAarif
Listen to "They're Back" on Spreaker.