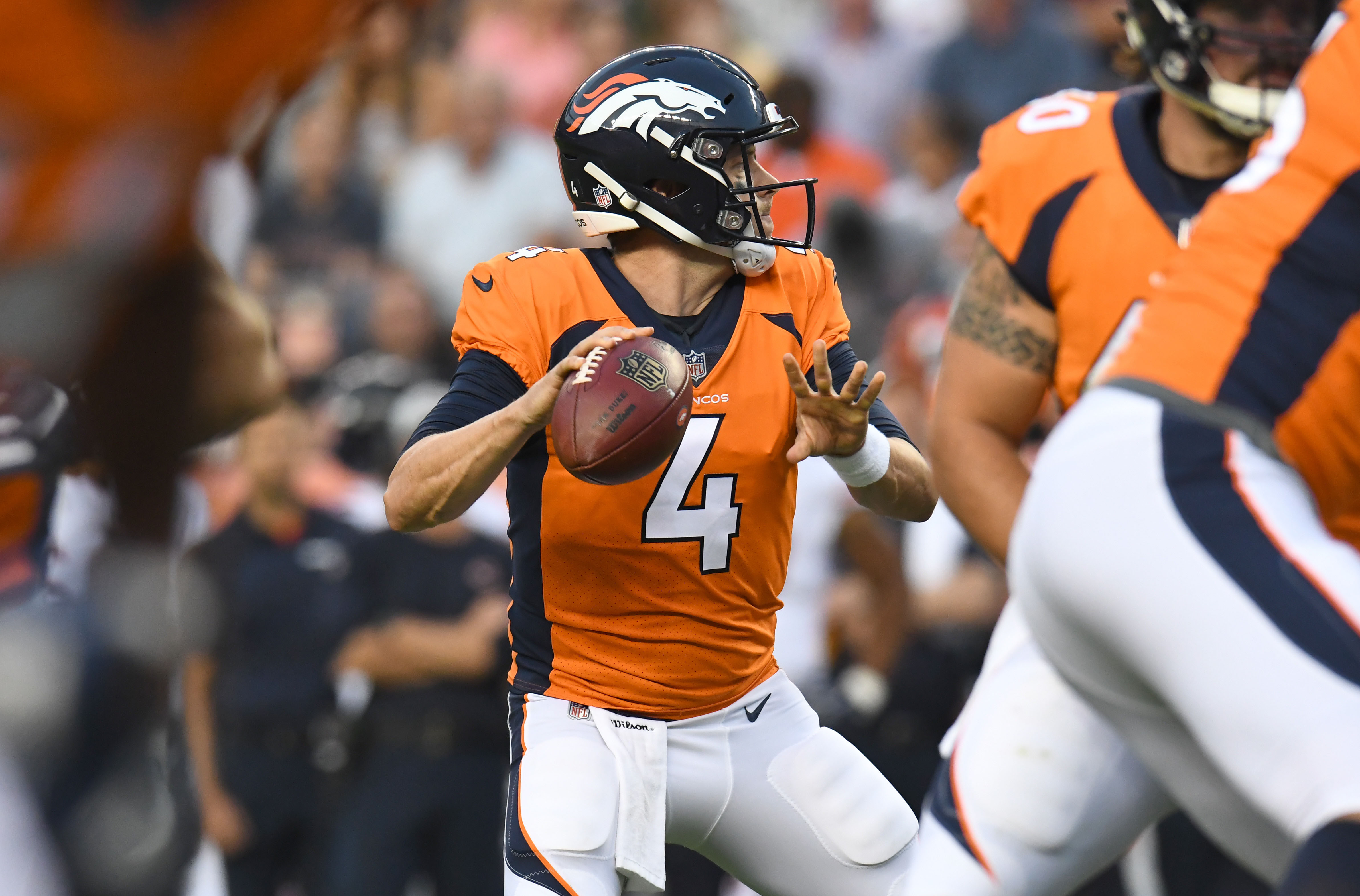 The Denver Broncos will have tough decisions to make in the next couple days as they trim their roster from 90 to 53 players in preparation for the NFL season.
Several names are in limbo going into the fourth and final preseason game against Arizona on Thursday and on the latest Broncos Blitz podcast from Mile High Sports with host Ronnie Kohrt, those names are discussed.
Kohrt discusses his full 53-man roster he would choose if he played general manager in the podcast, along with a full roster listing below.
Click here to listen to the full Broncos Blitz podcast with Ronnie Kohrt.
You can follow Ronnie Kohrt on Twitter for more news regarding the Broncos by clicking here and catch up on latest conversations about the Broncos, including what he had to say about Todd Davis and his effect on the defense this year, or listen to the podcast below.
Click here to listen to past episodes of the Broncos Blitz podcast and access the Broncos Blitz archived vault.
Quarterback
Running back
Full back
Wide receiver
Tight end
Offensive line
Defensive line
Linebacker
Secondary – Cornerback/Safety
Special teams
Notable Practice Squad: Sam Jones, David Williams.
Notable cuts: Brendan Langley, Austin Traylor, Paxton Lynch, Carlos Henderson, Shamarko Thomas.