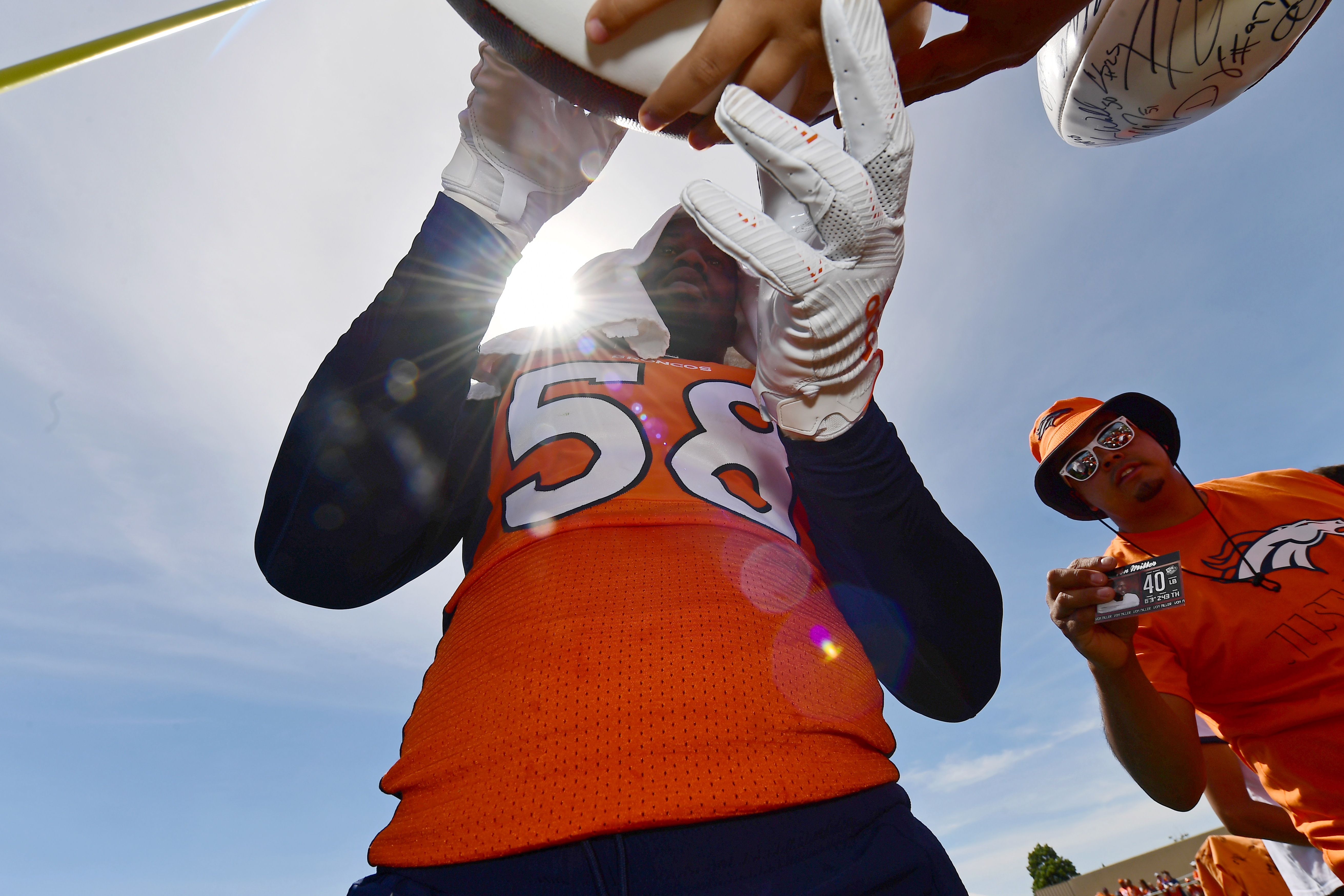 Ronnie Kohrt of the Broncos Blitz podcast previews Denver Broncos training camp 2020.
#Broncos training camp schedule by the stats.

– 14 scheduled days.
– 4 scheduled off days.
– All camp days outside of 8/17 will start on 9:15
– I have to stand 10 feet away from everyone else. Likely because of the smell.
– The day with the least practices is Saturday (1)

— Ronnie K (@RonnieKRadio) August 10, 2020
Denver is scheduled to practice 14 times leading up to September when the regular season is expected to start.
With COVID-19 affecting everything from attendance of fans and media, to how drills are executed. There will certainly be some new changes to this training camp.
But what goes unchanged are the plenty of position battles ongoing on the roster and in the latest edition of the podcast, Kohrt goes over each one and talks about the players who need to shine to make the roster.