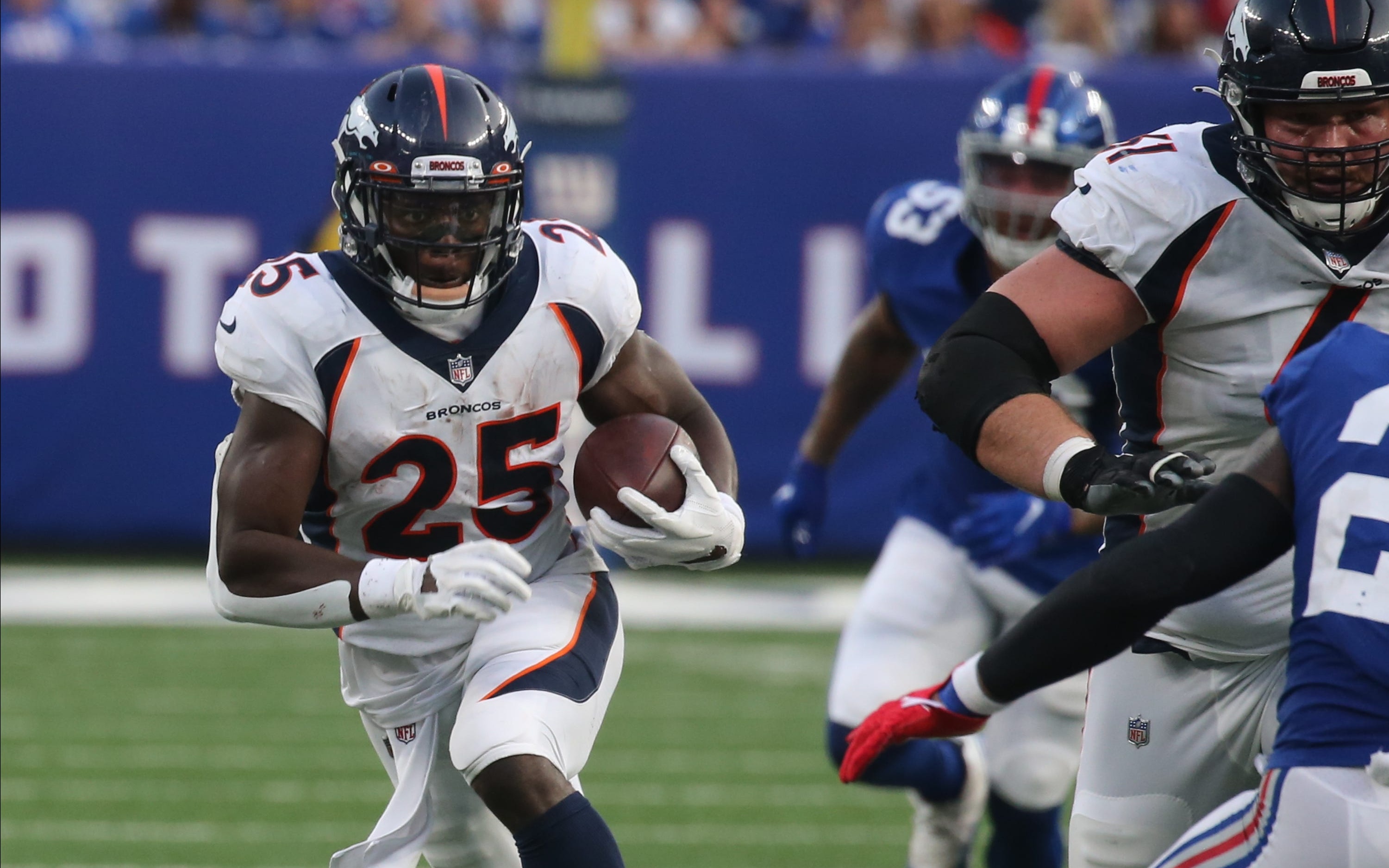 Last weekend, the Broncos crushed all of the expectations that people had for them. Meanwhile, the Jaguars were crushed by the Houston Texans, who many predicted would be the worst team in the league. The first overall pick in the 2021 NFL Draft, Trevor Lawrence, threw for three interceptions and finished the game with an abysmal 14.2 QBR.
It should come as no surprise that the Broncos are 5.5 point favorites. With rumors floating that Jaguars coach Urban Meyer is having problems connecting with his players, and other rumors that he might quit to fill the empty coach spot at USC, it's hard to imagine they'll be overcome the odds and pull out a win. Here's what the Broncos can expect from this game's underdogs.
Jaguars on Offense
Week 1 proved that the Jaguars stronger offensive strength is their passing game. Despite a lackluster performance, Lawrence did manage to throw the seventh-most passing yards for the week with 332. Meanwhile, not a single running back managed to rush for more than 50 yards. Last week, the Broncos held Saquon Barkley to just 26 yards on ten attempts.  
Von Miller's sack dance moves will be on full display this weekend too. Last week he proved that despite last year's torn ACL, he hadn't lost a step. It's still unknown if Bradley Chubb will be active for the game. If both guys are playing up front, Lawrence should be terrified. They'll put him under pressure all game long and ultimately force him to make difficult and foolish throws.
The Broncos' secondary is going to feast on the rookie quarterback. With Miller and Chubb pressuring him upfront, Lawrence will inevitably try to make some hero plays that he's not primed to try and make. Despite a mediocre defense, the Texans managed to get three picks against him in Week 1.
With arguably the best safety duo in the league in Justin Simmons and Kareem Jackson, and Kyle Fuller and Patrick Surtain starting at corner, the sky's the limit for the dominant Broncos secondary that was ranked No. 1 by Pro Football Focus in the preseason.  
Jaguars on Defense
Although the Jaguars made moves in the offseason to improve their defense, they still allowed 34 points in Week 1. They were the 29th overall ranked defense, 28th ranked in rushing defense, and 21st in passing defense.
Their only real defensive highlight was a sack from linebacker Josh Allen. Garrett Bolles and Bobbie Massie are a much better offensive line duo than what the Texans have to offer. That, combined with the fact that Teddy Bridgewater can get rid of the ball quickly, means that the Jaguars will probably go sackless.
With Myles Jack and Damien Wilson leading upfront, both Phillip Lindsay and Mark Ingram were each able to rush for a touchdown. Melvin Gordon, who is undoubtedly better than both those guys, quieted any doubters with a 70-yard touchdown and an overall 101 yards on just ten carries last week. It's hard to imagine he won't be even more dominant against a weaker front.
Wide Receiver Brandin Cooks smoked the Jaguars' secondary with 132 yards. He made it look easy. KJ Hamler plays with a similar explosive style of play, and he's sure to come away with similar stats.
The Jaguars starting cornerbacks are Tyson Campbell and Shaquill Griffin, who both flopped in Week 1 and had a hard time making any stops. Expect the Broncos to dominate and spread the ball around. Even without Jerry Jeudy, they have so many other offensive weapons that the Jaguars' secondary will be running around like chickens with their heads cut off trying to derail their mobility.
Final Score Prediction: 38-14 Broncos 
The 1-0 Denver Broncos take on the 0-1 Jacksonville Jaguars this Sunday at 11:00 am MST.